News
Last Christmas: Trailer and Release Date for Emilia Clarke and Henry Golding Rom-Com
Bridesmaids director Paul Feig will head Last Christmas, a holiday rom-com starring Emilia Clarke and Henry Golding.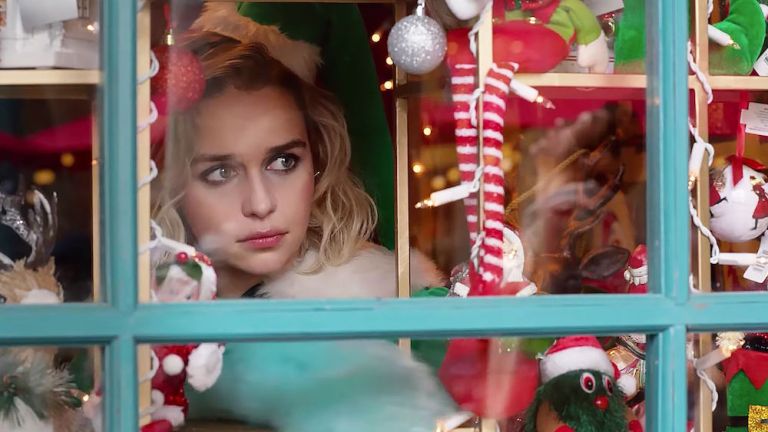 The box office success of 2018 comedy Crazy Rich Asians ($238 million worldwide,) opened a plethora of opportunities for co-star Henry Golding, who made his onscreen debut in the film. However, the cinematic path of Golding now crosses paths with a certain Mother of Dragons, Game of Thrones' Emilia Clarke.
Emilia Clarke and Henry Golding will headline a holiday-themed rom-com movie called Last Christmas. With a tribute title to the 1984 holiday ballad by Wham!, the film is directed by Paul Feig, who works off a script by Emma Thompson, the Oscar-winning actress, who's written screenplays such as Bridget Jones's Baby and her starring stints in the Nanny McPhee films. Thompson will also have a role in the film.
Last Christmas Trailer
Our first look at Emilia Clarke getting in the holiday spirit finally arrived. Watch it below… 
Last Christmas Release Date
Last Christmas will give you its heart – events of the very next day notwithstanding – on Nov. 8.
Last Christmas Details
The plot depicts Kate (Clarke), a Londoner who, struggling from bad decisions, is working with jangling bells on her shoes as an elf in a year-round-operating Christmas shop. However, after finding what seems to be the perfect romance after meeting customer Tom (Golding), she battles through her own skepticism, lowering layers of defense against the backdrop of the bountiful holiday.
For Clarke, the film represents a post-Game of Thrones role, with the HBO fantasy series set to sing its swan song after the end of the current abbreviated season. Of course, Clarke has been no stranger to the big screen, having recently co-starred in franchise spinoff movie, Solo: A Star Wars Story, as well as major roles in Terminator Genisys, Voice from the Stone and even a previous rom-com-headlining role – opposite The Hunger Games franchise's Sam Claflin – in 2016's Me Before You.
For Golding, Last Christmas won't even be his first post-Crazy Rich Asians onscreen opportunity, since that distinction belongs to the mystery movie, called A Simple Favor, in which he shares the screen with Anna Kendrick and Blake Lively. By no coincidence, that film was directed by appointed Last Christmas helmer Paul Feig.
Feig is a comedic auteur known from movies such as Bridesmaids, The Heat, Spy, Bad Teacher, Knocked Up and the Ghostbusters remake, as well TV work on The Office, Arrested Development and Nurse Jackie.
Joseph Baxter is a contributor for Den of Geek and Syfy Wire. You can find his work here. Follow him on Twitter @josbaxter.