News
Elvis Unleashed Movie Event Catches the King's Second Coming
Fathom Events brings Presley back to the big screens for two days with Elvis Unleashed.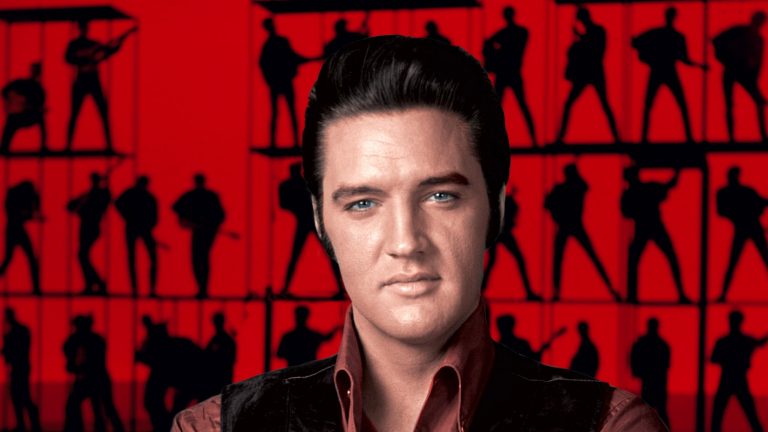 Elvis Presley had two major TV breakthroughs and both propelled him into the best parts of his career. The first happened when he appeared on The Ed Sullivan Show. The same show which saw the British invasion topple the King when the Beatles topped the bill and mopped up record numbers. The second phase of Presley's career was launched by the "1968 Elvis Presley Comeback Special." That performance will find a new life on big screens worldwide with the new music special, Elvis Unleashed.  The two-day cinema event will air in cinemas on October 7, with an encore screening on October 10.
read more: Elvis Biopic Casts Austin Butler as Presley Opposite Tom Hanks
Elvis Unleashed includes outtakes and previously unseen footage on movie theater screens of Elvis as he filmed the iconic "68 Comeback Special." Each screening will include a new 30-minute segment with Steve Binder, the director and producer of the "68 Elvis Comeback Special." The segment also includes a segment where actor Dennis Quaid, who played Jerry Lee Lewis in the biopic Great Balls of Fire, talks with Los Angeles Times lead music writer Randy Lewis about the behind-the-scenes interactions that Binder had with Elvis and his manager Colonel Parker. Pop/country artist Jade Jackson will discuss Elvis's life and legacy and perform Presley classics with Quaid.
read more: How the Elvis 68 Comeback Special Happened Despite Colonel Parker
The special was a major turning point in Elvis's artistic trajectory. Rehearsed yet raw, it hit all the notes, from Las Vegas swing, through gospel and a sit-down jam session with Presley's steady sidemen. The 1968 televised performance was a "major milestone in Elvis Presley's storied career, marking his first live television performance in seven years and pioneering the 'unplugged' performance style with an acoustic set," reads the official statement. Elvis Unleashed captures the "spontaneous moments and stories behind the legendary special, and sheds new light on Elvis as a cultural icon."
"This cinema event showcases Elvis as both a legendary performer and a charming, charismatic presence behind the scenes," Meteor 17 CEO Spencer Proffer said in a statement. "We are thrilled to share this wonderful tribute to Elvis with his fans around the world "This special not only provides a behind-the-curtain look at Elvis's most memorable live performance, it also explores his impact on today's music culture and performers," Fathom Events CEO Ray Nutt added.
read more: Elvis Presley's 68 Comeback Special Revealed a Past Sin
Fathom Events will present Elvis Unleashed in more than 800 U.S. movie theaters. Tickets can be purchased at www.FathomEvents.com and participating theater box offices.
Culture Editor Tony Sokol cut his teeth on the wire services and also wrote and produced New York City's Vampyr Theatre and the rock opera AssassiNation: We Killed JFK. Read more of his work here or find him on Twitter @tsokol.