News
Edge of Tomorrow 2 In Development
Warner Bros. has decided to bring back Edge of Tomorrow with Tom Cruise, Emily Blunt and the original director, Doug Liman.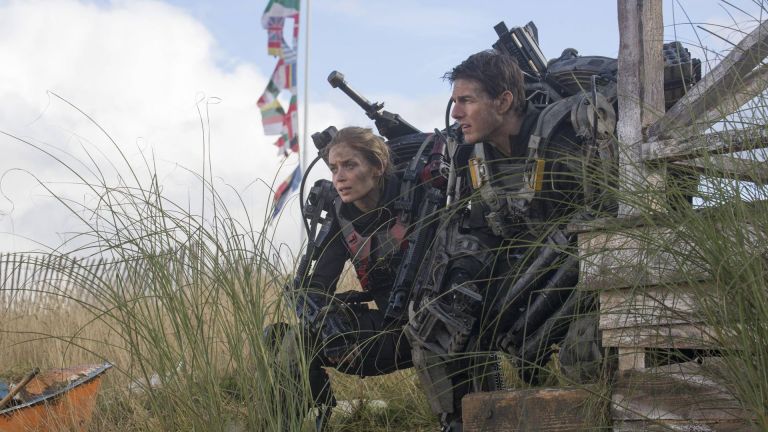 Looks like Edge of Tomorrow's tagline (and eventual alternate title) "Live. Die. Repeat." was rather prescient. 
After years of rumors and hopeful quotes from the original's stars, The Hollywood Reporter has officially confirmed that Warner Bros. is developing a sequel to the beloved 2014 sci-fi action film starring Tom Cruise and Emily Blunt.
According to THR's report, Cruise and Blunt are slated to return as is the original film's director, Doug Liman. All three's involvement is contingent upon them liking the final script for Edge of Tomorrow 2. The first film's script was penned by Christopher McQuarrie (Cruise's Mission: Impossible buddy), and the Brothers Butterworth (Jez and John-Henry – two British-sounding lads if there ever were two). The Edge of Tomorrow 2 script is currently in the hands of Matthew Robinson (The Invention of Lying).
In case you need a friendly reminder of what Edge of Tomorrow was all about, first of all: it ruled. Loosely based on the  Hiroshi Sakurazaka manga, Edge of Tomorrow was set in a future world in which humanity battled aliens called Mimics bent on wiping our species off the face of the Earth. Humanity's best weapon against the Mimics is a soldier named Sergeant Rita Vrataski (Blunt). Rita is known as the "Angel of Verdun" due to her heroic actions during a battle in France. 
further reading: 13 Unlikely Action Stars Who Deserve Another Shot
Cruise starred as Major William Cage, a PR flack for the Army's media relations department, thrust into battle when he irks his superiors. Cage dies almost immediately during his first battle, but then something weird happens – he starts the day over. Cage is able to meet up with Rita and discover the real reason he keeps "rebooting" and comes to realize that he may be the key to humanity's survival and ultimate victory. 
The ending of the first film is relatively definitive so there's no word yet on exactly what Edge of Tomorrow 2 may cover. Liman has intimated in the past that he's always had an idea in mind for a sequel. Around this same time last year, Blunt mentioned that she was very interested in Liman's vision, saying:
"Doug Liman has got an awesome idea and he's excited and they just need to write it. There has been a script, but now I gather there's another one in the works. It's a lot for all the stars to align for everyone to be free at the same time and available to do it at the same time."
As evidenced by that quote, Edge of Tomorrow 2 has been churning in the Hollywood underground for a while now. But this is the first time there's been confirmation that Warner Bros. is officially ready to go. And it's not a moment too soon because between Russian Doll and Happy Death Day, there's never been a friendlier time in pop culture to Live. Die. Repeat.
Alec Bojalad is TV Editor at Den of Geek and TCA member. Read more of his stuff here. Follow him at his creatively-named Twitter handle @alecbojalad