News
Edge Of Tomorrow 2 Has New Title, Emily Blunt Returns
Tom Cruise and Emily Blunt are now both set to return for Edge Of Tomorrow 2...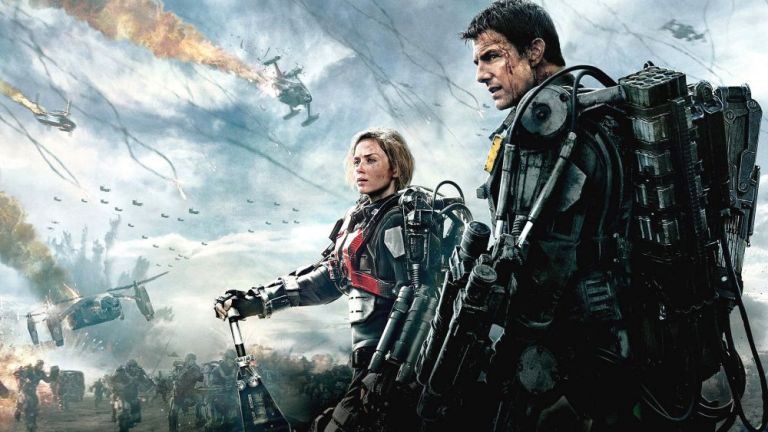 Far be it from us to tell highly-paid marketing people at Warner Bros how to go about selling their movies, but we still can't help but wonder if all of the lessons of 2014's excellent Edge Of Tomorrow have yet to be digested. The movie earned terrific reviews, and justifiably so, yet was hurt by a marketing campaign that didn't quite know how to sell the film.
In the end, if you recall, it even had something of a name change on its way from cinemas to DVD. What was once Edge Of Tomorrow became Live Die Repeat. We still don't quite understand that. 
Anyway: fortunately, the film's positive response helped it get enough money together to interest Warner Bros in a sequel. And director Doug Liman was quickly revealed to be back on board.
Liman has now given an update on the project too, including a new title that, er, might not help the marketing effort. In an interview with Collider, he revealed that the new film will be called Live Die Repeat And Repeat.
Ummmm….
On the upside, he also said "we have an amazing story! It's incredible! Way better than the first film, and I obviously loved the first film."
He added that "Tom [Cruise] is excited about it, and Emily Blunt is excited about it. The big question is just when we'll do it. But it's not an if, it's a when."
We didn't know to this point that Emily Blunt was set to return, so that's good news. In terms of where the film fits on everyone's slate, Blunt is currently shooting Mary Poppins Returns, and Cruise is working on Mission: Impossible 6. Maybe filming early next year?
If you haven't checked out Edge of Tomorrow or Live Die Repeat or whatever it's called, do yourself a favor. It's worth it.