News
Edgar Wright's Last Night in Soho Adds Matt Smith and More
Edgar Wright casts Matt Smith and Thomasin McKenzie in Last Night in Soho, his new horror film starring Anya Taylor-Joy.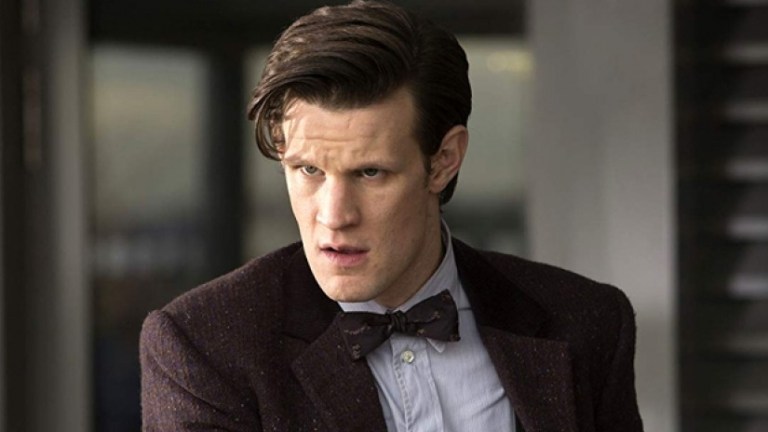 Edgar Wright is apparently making his first straight-ahead horror movie, and the more we hear, the more exciting it becomes. Revealed earlier this month that Last Night in Soho would star Anya Taylor-Joy and be a horror film set in Central London, a part of the city Wright says he's "spent a huge amount of time in the last 25 years," the project is now adding to its cast former Doctor Who star Matt Smith and Thomasin McKenzie.
This continues the trend of Edgar Wright casting some impressively strong talent for his still fairly mysterious genre pic. Smith of course will bring geek attention due to his stint as the Eleventh Doctor on BBC, however he has had more recent success from playing a surprisingly empathic depiction of bitter entitlement on The Crown (he also was fabulous in Official Secrets, a film we caught out of Sundance). McKenzie, meanwhile, was the breakout star of Debra Granik's criminally underrated Leave No Trace (one of our favorite movies last year) and will next be seen in writer-director Taika Waititi's new project, Jojo Rabbit (it's a comedy in which Waititi appears in the role of… Adolf Hitler). They're also joining Taylor-Joy, who is herself a star on the rise having broken out in one of the best horror films of this decade, The Witch, and then finding more mainstream success in Split and Glass (she's also great in the overlooked indie noir Thoroughbreds).
Last Night in Soho will be Wright's sixth feature film. After an unfortunate stalemate in his creative relationship with Marvel, he rebounded in a big way with Baby Driver, 2017's sleeper hit of summer that was a heist film starring Ansel Elgort, Lily James, and Jon Hamm. There has been talk of Wright making his first official sequel (not counting the thematically related Cornetto Trilogy) with a Baby Driver 2. That has clearly been placed on the backburner for now. And while Soho will mark his first horror film, Wright certainly has played with similar genres in his first feature, Shaun of the Dead, a beloved cult classic that created the concept of a zombie-comedy.
Speaking to Empire about the project, Wright said, ""With Hot Fuzz and Shaun of the Dead you make movies about places you've lived in. This movie is about the London I've existed in."
Soho is being co-written by Kristy Wilson-Cairns, who was a staff writer on Penny Dreadful and who was previously co-writing with director Sam Mendes a World War I drama called 1917, although we have yet to hear much about that project in recent months.
David Crow is the Film Section Editor at Den of Geek. He's also a member of the Online Film Critics Society. Read more of his work here. You can follow him on Twitter @DCrowsNest.