News
Edgar Wright discusses Ant-Man
As Scott Pilgrim Vs The World gears up for its August release, director Edgar Wright discusses his next project, Ant-Man…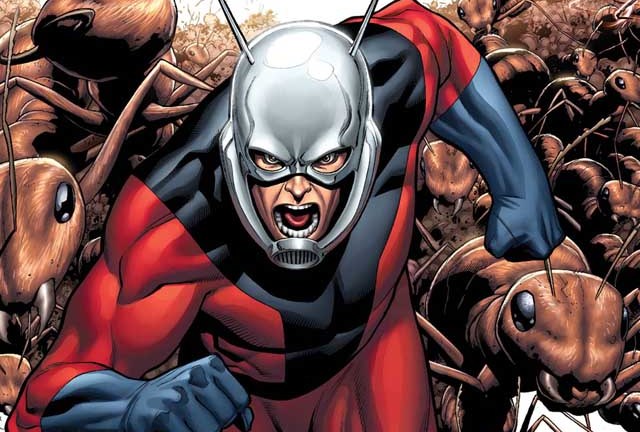 As we eagerly anticipate the imminent arrival of Scott Pilgrim Vs. The World, director Edgar Wright is already talking about his next project. Like Scott Pilgrim, Ant-Man is adapted from a comic book, this one based on a Marvel Comics character originally created by Stan Lee and Jack Kirby back in the early 60s.
More than one character has taken on the guise of Ant-Man in the Marvel Universe, with Doctor Henry Pym the original hero blessed with the power to shrink to insect-sized proportions in Tales To Astonish, before being replaced by Scott Lang in The Avengers comics from 1979, with Eric O'Grady the most recent Ant-Man in The Irredeemable Ant-Man books.
While Wright began work on the Ant-Man script with writing partner Joe Cornish a few years ago, it's only now that the director has begun to think about getting a second draft together. As Wright admits in an interview with Box Office Magazine, he's "not really a multi-tasker".
"I haven't actually started the second draft yet – I'm not going to be able to until this film [Scott Pilgrim] is out," Wright said, "but what we wrote for the first draft, and what Marvel really liked, is that it's funny, but it's a genre film. It's about the level of comedy that Iron Man has."
"The idea is to make a high-concept genre film where it's within another genre," Wright said. "His suit and its power is the big gadget and it takes place in the real world. I just wanted to do something that was slightly different than the superhero origin film. I felt that between that and the various mad scientist, crazy doctor films that we've all seen, this would be a way into an origin that was slightly different."
With the Ant-Man project at such an early stage, casting has yet to begin – there were rumours that Nathan Fillion could be playing the lead role a few weeks back, but this should probably be taken with a healthy dose of salt – and a shooting date hasn't been announced as yet.
More news on Edgar Wright's Ant-Man as we get it.