News
Ed Wood's Last Film Take It Out in Trade Gets Release Date
B-, C- and D-movie icon Ed Wood's last film goes straight to Blu-ray after collecting dust.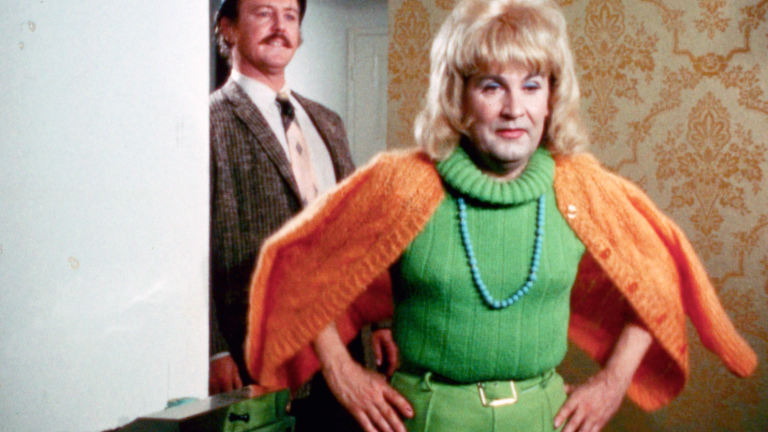 It's not the worst movie ever made, but it was probably hidden for a reason. Ed Wood's long lost final film Take It Out in Trade was recently uncovered and restored and is coming to a B-movie pre-determined end: It's going straight to Blu-ray.
Edward D. Wood, Jr., the legendary independent filmmaker who got Bela Lugosi out of semi-retirement for what has been called "the worse movie ever made," Plan 9 From Outer Space (althought this is disputed by some here at  Den of Geek), left only one 16mm theatrical print of his final film for future generations. Alamo Drafthouse's American Genre Film Archive and Something Weird will release a new 2K transfer of Take It Out In Trade on Blu-ray November 13, 2018.
The project started on Kickstarter in 2015, when AGFA purchased a film scanner to create new digital transfers of titles from the Something Weird library. They already put out The Zodiac Killer, Bat Pussy, Ed Wood's The Violent Years, and Godmonster Of Indian Flats. Take It Out in Trade is the fifth release.
Take It Out in Trade was shot in three days during January of 1970. The film is "a joyous swan song from one of the most seminal exploitation filmmakers of all time." It is narrated by Wood himself. It offers "positive depictions of LGBTQ relationships, and a miraculous role by Ed Wood in drag as Alecia," according to the description.  Wood, who also made the gender-bending film Glen Or Glenda, fought in the Pacific Ocean theater during World War II while wearing a bra and panties under his uniform. He was the author of hundreds of adult novels, and a pall-bearer at Bela Lugosi's funeral.
"Basically, there will never be another hero like Ed Wood," reads a press statement. "And there will never be another movie like Take It Out in Trade. Unseen for almost fifty years, this is a surreal sexploitation detective comedy that would feel right at home on a triple-bill with John Waters's Multiple Maniacs and Russ Meyer's The Immoral Mr. Teas.
Take It Out in Trade has been unseen for almost fifty years before being discovered and preserved by The American Genre Film Archive. The AGFA focuses on outlaw exploitation movies that were produced from the 1960s through the 2000s. From "manic hicksploitation epics to bloodthirsty shoestring goreblasts," AGFA celebrates a "culture that should never be forgotten."
"For decades, we've dreamed about discovering film elements for Take It Out in Trade" said AGFA director Joe Ziemba. "We're honored to help the world reassess Ed Wood's importance as a ground-breaking queer filmmaker through our release of this movie with Something Weird."
The Blu-ray/DVD combo includes a commentary track with filmmaker Frank Henenlotter, who made the low-budget cult masterpiece Basket Case, as well as words from Ed Wood biographer Rudolph Grey, and AGFA's Joseph A. Ziemba. The package will also include the bonus movie: The Love Feast (1969) starring Ed Wood, scanned in 2K from an original 35mm theatrical print.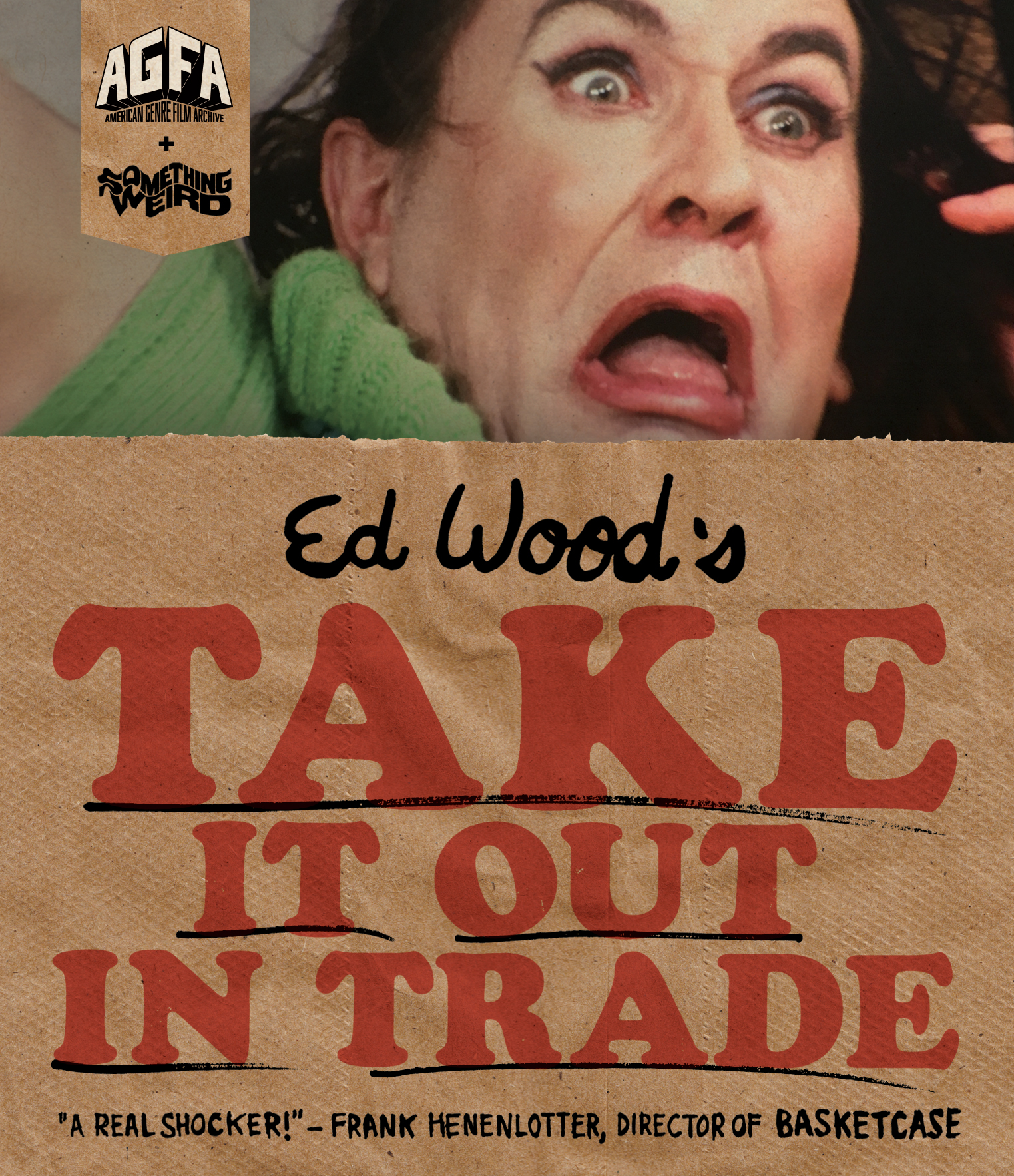 Take It Out In Trade will screen in theaters around the world beginning on November 1, 2018. The Blu-ray/DVD combo will be released on November 13, 2018.
Culture Editor Tony Sokol cut his teeth on the wire services and also wrote and produced New York City's Vampyr Theatre and the rock opera AssassiNation: We Killed JFK. Read more of his work here or find him on Twitter @tsokol.