News
Early Man Trailer: Claymation Movie from Chicken Run Director
The Early Man trailer teases the claymation comedy from Chicken Run director Nick Park, featuring a star-studded voice cast.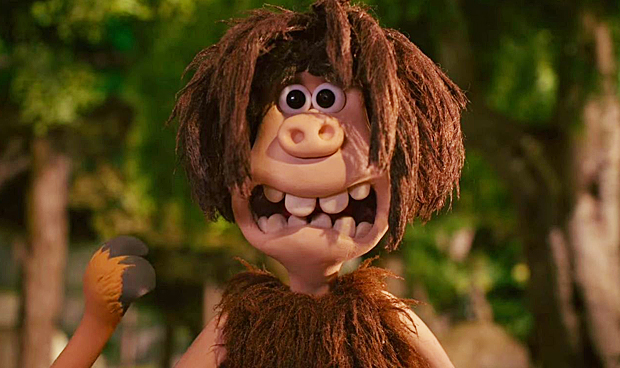 The clay-concocted animated comedy of English director Nick Park have charmed viewers across the globe for decades, going back to the 1990s heyday of the Wallace & Gromit TV and film franchise, to 2000 cinematic hit Chicken Run, to more recent work with Shaun the Sheep. Now, Park returns with another feature, Early Man, depicting a quasi-historical claymation clash of civilizations, brandishing the voices of an impressive cast.
Our first look at Early Man has arrived in the form of a teaser trailer. Check it out!
Early Man Trailer
The Early Man trailers showcase the kind of amiable idiosyncrasies that we've come to expect from Nick Park's clay features. Here's the latest one.
As we can see, Park's upcoming claymation fest showcases a story that, at least, initially, seems to be set during the early homo sapien hunter-gatherer days, filled with prehistoric creatures, centered on the tribe of caveman Dug (Eddie Redmayne). However, the Flintstones-esque existence of Dug and his people gets abruptly interrupted by the arrival of a group of more sophisticated, better-armed conquerors, revealing that this is actually the Bronze Age. Eluding capture, Dug embarks on an odyssey in a world that, to him, is unfathomable, attempting to save the idyllic existence of his people.
Here's the first Early Man trailer, which hit back in November.
Early Man Details
Nick Park returns to direct, working off a script primarily written by Mark Burton, who wrote the 2005 feature Wallace & Gromit: Curse of the Were-Rabbit.
Early Man has put together an embarrassment of British riches for its voice cast.
Eddie Redmayne, Oscar-winning actor and star of the Fantastic Beasts and Where to Find Them Harry Potter offshoot film franchise, voices protagonist Dug.
He is joined by names such as Tom Hiddleston (Thor: Ragnarok), Maisie Williams (Game of Thrones), Richard Ayoade (Paddington), Mark Williams (Harry Potter film series), Timothy Spall (Harry Potter film series), Selina Griffiths (Being Human) and Johnny Vegas (Grimsby).
Early Man Poster
Here's a promo poster for Early Man, perfectly illustrating the monumental gap between Dug and his bronze-armed enemies.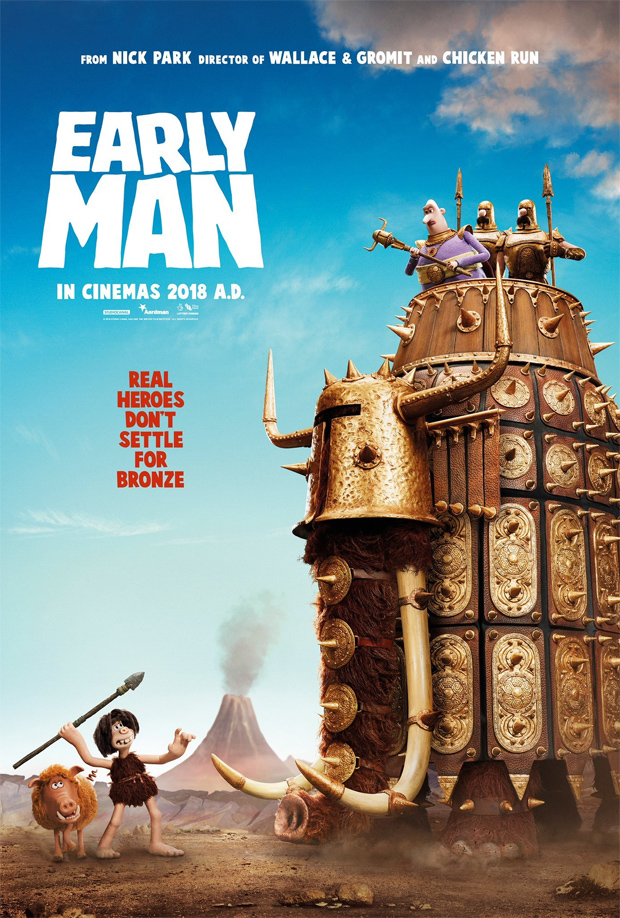 Early Man Release Date
Early Man will show cavepeople making a mirthfully anachronistic transition into the Bronze Age when it hits theaters on February 16, 2018.