News
Dwayne Johnson to Star in Robert Zemeckis' The King
The King will tell the story of Hawaiian ruler Kamehameha.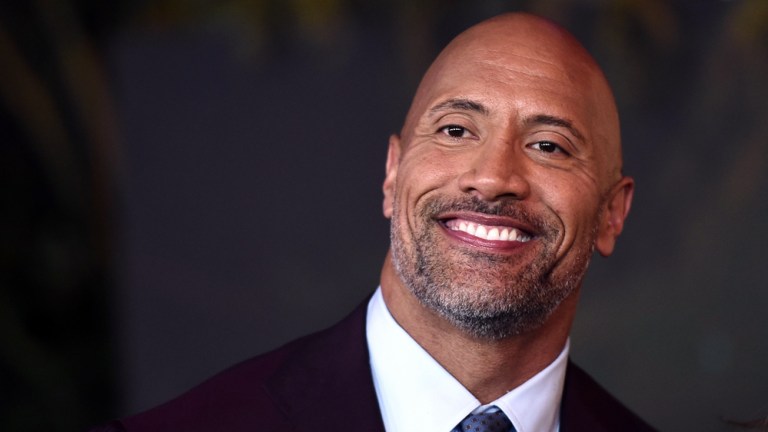 Dwayne Johnson has been cast as Hawaiian king Kamehameha I in Robert Zemeckis upcoming historical epic The King. According to Deadline, it has long been Johnson's dream to star in a story about Kamehameha. Johnson's maternal grandfather, "High Chief" Peter Maiva was a pioneer of pro-wrestling in Hawaii. 
Forrest Gump and Back to the Future director Zemeckis is helming The King from a script by Braveheart writer Randall Wallace for New Line Cinema and Warner Bros. The film is slated for production in 2020, following Johnson's work on Disney's Jungle Cruise (with Emily Blunt), the Fast and the Furious spin-off Hobbs and Shaw, and the Jumanji: Welcome to the Jungle sequel. Johnson's turn as villain Black Adam in the DCEU will also be happening at some point in the future.  
Kamehameha, also known as Kamehameha the Great, is known as the founder and first ruler of the kingdom of Hawaii. He united the Hawaiian Islands into one royal kingdom in 1810 after a period of conflict. He was believed to be born in 1758, the year Halley's comet passed over Hawaii; it is said that his greatness was prophezied by a legend that predicted a light in the sky with feathers like a bird would signal the birth of a great chief.
Johnson, who is of Polynesian descent, has a tattoo covering his shoulder and chest. The tattoo tells the story of his Polynesian background, which spans Samoa, New Zealand, and Hawaii.
More news on the production of The King when we hear it.
Kayti Burt is a staff editor covering books, TV, movies, and fan culture at Den of Geek. Read more of her work here or follow her on Twitter @kaytiburt.
Read the latest Den of Geek Special Edition Magazine Here!