News
Dwayne Johnson May Not Return for Fast and Furious 9
While Dwayne Johnson heads to a Fast and Furious spinoff movie, Hobbs and Shaw, he might be done with the main series.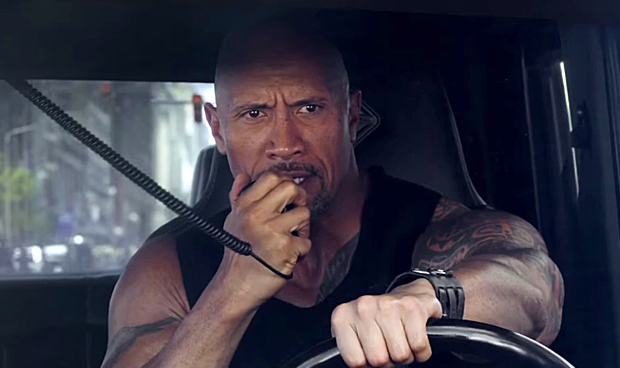 Dwayne Johnson's rise from wrestling superstar to Hollywood's highest-generating blockbuster kingpin remains one of the industry's most prevalent narratives. However, according to comments from Johnson, his days with one of the platforms that elevated him to this stratosphere, the main Fast and Furious films, could be over, as spinoff prospects glisten.
While the Fast and Furious films remain one of the most lucrative in history, having earned the accolade of an over $5 billion in global revenue from its eight entries, Johnson, whose character Luke Hobbs debuted in 2011's Fast Five, seemingly implies in a lengthy interview with Rolling Stone that he may not return… to the untitled Fast & Furious 9, anyway. Indeed, he is set to appear opposite Jason Statham in spinoff movie Hobbs and Shaw. Yet, Johnson's ambivalence about the ninth film in the main series remains rooted in his highly-publicized feud with franchise star Vin Diesel, who, indeed, will return for that ninth outing.
As Johnson confesses of his Fast & Furious 9 chances in the interview:
"I'm not quite sure. Right now, I'm concentrating on making the spinoff [Hobbs and Shaw] as good as it can be. But I wish him all the best, and I harbor no ill will there, just because of the clarity we have." Adding cheekily, "Actually, you can erase that last part about 'no ill will.' We'll just keep it with the clarity."
Thus, it would seem that the alleged butting of heads that occurred on the set of 2017's The Fate of the Furious remains a legitimate obstacle for blockbuster co-star harmony. Interestingly, the Johnson/Diesel feud so closely mirrored the film's plot, which set Johnson's Hobbs against Diesel's mysteriously off-reservation Dominic Toretto, it led to an amount of incredulity amongst the fandom, dismissing the feud as a publicity stunt almost akin to Johnson's days as "The Rock" with the WWE. (Interesting-but-non-pertinent fact: Back in 2002, The Rock took on wrestler/actor Kevin Nash, whose former nom de guerre was "Diesel.")
For now, though, Dwayne Johnson (who, just reaped $945 million worldwide with December's Jumanji: Welcome to the Jungle,) continues to field a movie career that shows no signs of slowing down. The release of his video game movie, Rampage (to the chagrin of Uwe Boll,) is set to destroy a major metropolis near you on April 13, followed by a quick blockbuster turnaround with Skyscraper, which arrives on July 13. – Amongst the insane array of major movies on his docket is a developing solo movie starring role a DC Comics baddie, Black Adam.
Hobbs and Shaw, with Deadpool 2 director David Leitch onboard, will reunite the once-unlikely duo of Johnson's Luke Hobbs and Jason Statham's Deckard Shaw, scheduled to hit theaters at high speed on July 26, 2019.
Fast & Furious 9, on the other hand, is scheduled to arrive at theaters on April 10, 2020.