News
Dundee Drops New Trailer with Margot Robbie, Hugh Jackman & Russell Crowe Joining Fun
Whether it is real or not, we definitely want to see more of Australia's all-star Dundee sequel with Danny McBride and Chris Hemsworth.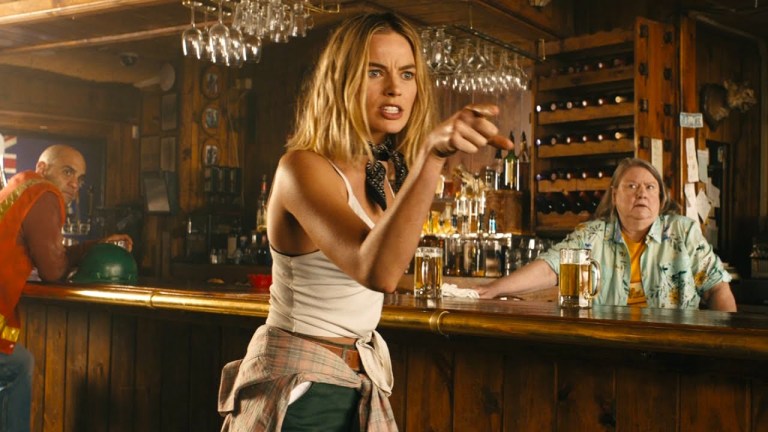 To be clear, the upcoming Crocodile Dundee sequel, simply titled Dundee, is not an actual film. Yet. For now, it is simply a publicity stunt orchestrated by Tourism Australia. But that is not to say that in its apparently long march to this Sunday's Super Bowl that it it is not also convincing us to go to Australia… or or wish this was real!
Indeed, continuing a string of recent teasers dropped by Tourism Australia, Dundee now has an official trailer that looks good enough to be more amusing than many of the legacy sequels we have been forced to endure in recent years. With this one, the Australian tourism industry is doubling down not just on scenery, but Australia's seemingly limitless supply of American movie stars while they court an American market. The new trailer continues the reveal that Brian Dundee, the son of the original Mick Dundee who became an icon in Australia and a boon for American tourism, is now actually the schlubby Danny McBride. But as he travels Down Under to come to terms with his father's legendary legacy, he is going to run into some familiar faces…
In the new trailer, it is revealed that Hugh Jackman has been cast as the dashing Prime Minister of Australia, Margot Robbie is a fellow Outback adventurer known only as Lil' Donk, Isla Fisher is a kangaroo veterinarian, Ruby Rose is Chief Jackson, a copper on the Dundee boy's heels, and most perfectly, Russell Crowe has been cast as J.P. Steele, "the most dangerous animal in Australia." Even Liam Hemsworth, Jessica Mauboy, and Luke Bracey have cameos in this non-film that should be a film.
Pooling from an exclusively Australian talent pool–outside of McBride himself–the film is certainly a love letter to talent from the Land Down Under, which is supposed to culminate in this weekend's Super Bowl. Is it bad we'd rather watch the real film of this than the Eagles and Patriots battle for the ring?
The Brisbane Times previously let the cat out of the bag by revealing the earlier teasers were part of a campaign that's launching during the Super Bowl next month. Tourism Australia has yet to confirm that the Dundee project is fake though, so fans can always keep their hopes alive. 
Here are the earlier teasers that ran…
Keep hope alive this thing will become a reality.