News
Dumbo Flies On Without Will Smith
Will Smith has dropped out of talks to star in the live-action Disney remake of Dumbo, which is being directed by Tim Burton.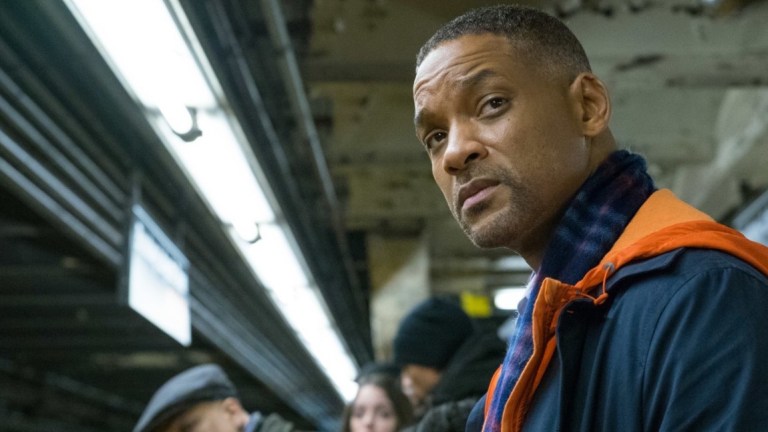 As I live and breathe elephants must be flying, even if it will be sadly without Will Smith. because Will Smith, star of Independence Day (the good one) and Men in Black, is poised to appear in a live-action Disney remake of Dumbo. Despite reports last month that the Suicide Squad star had entered talks with Disney to appear in the film, which is being directed by Tim Burton, Deadline is now reporting that Smith has gotten cold feet around the elephants' big ears. According to the trade site, Smith walked due to the "usual reasons," involving disputed salaries and scheduling conflicts.
To be fair, it always seemed like an out there project for Big Willie the once lauded King of Summer. Still, his only recent hit, Suicide Squad, saw its gang sidelined in favor of a Harley Quinn/Margot Robbie spinoff at WB (which might be a smart move for the DCEU), so he continues to be in need of a new franchise–particularly after questionable "dramas" like December's infamous bomb, Collateral Beauty. Plus in addition to working with Tim Burton, Dumbo would allow Smith to get on the Disney live-action remake craze which entered respectability last year thanks to Jon Favreau's The Jungle Book. Next month's Beauty and the Beast will at least be a monster hit, to say the least.
Burton's history with Disney actually goes all the way back to before his directorial career when he was an animator at Walt Disney Animation Studios right out of school from CalArts.Burton has worked with The Walt Disney Company in the past, helming their first major success at live-action reinvention of their animated library in 2010's $1 billion grossing Alice in Wonderland. In many ways, that film's box office spawned Mirror, Mirror, Maleficent, and Kenneth Branagh's Cinderella.
Dumbo will follow the plot of the 1941 classic where a talking elephant's dreams of flying really comes true after a series of misadventures. The film is being penned by Ehren Kruger of Transformers: Age of Extinction and Rings. Kruger is producing alongside Justin Springer of Tron: Legacy and Oblivion.