News
Drugged! Top 50 trips in movies – part 2
Concluding our list of the 50 trippiest scenes in cinema...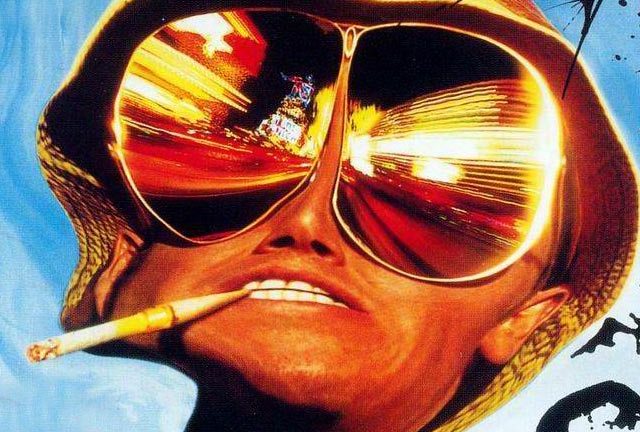 Continued from The Top 50 trips in movies
25: Requiem for a Dream (2000)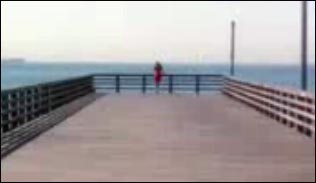 Darren Aronofsky captures the tenderness of his doped-out characters in some of the psychedelic imagery of this hard-hitting and ultimately very glum view of drug abuse. Here he uses that most psychedelic of real-life constructions, a pier (a blocked road that extends over the ocean but cannot take you anywhere) to signify the characters' longing to escape the mundanity of existence, and the impossibiliy of their ever doing so…
24: Drugstore Cowboy (1989)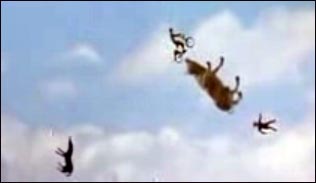 Matt Dillon is the disaffected leader of a nomadic, drug-addicted clan robbing drugstores to survive and get high in the early 1970s. The breakthrough film for Gus Van Sant, it features an unlikely cameo from William S. Burroughs (as a proselytising priest) and some classically surreal trip-imagery including flying houses, bicycles and cows…
23: Shrooms (2006)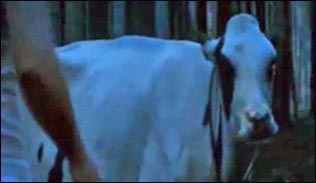 With one of the best taglines ('Get ready to get wasted') and posters of the year, it's a shame there's so little new ground broken in Paddy Breathnach's slasher. Lindsey Haun is the cheerleader-level head of a party of holidaying US students who head to Ireland to partake of psilocybin but end up being slaughtered in the backwoods. A lot of the drug imagery is standard J-horror stuff, but one exceptional scene finds a shroomer having a rather antagonistic conversation with a cow…
22: The Salton Sea (2002)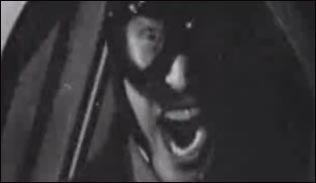 D.J. Caruso's tale of detective work among the tweakers of Southern California has such an inconsistent tone that it ultimately made little impression. It's alternately as funny and baffling as Memento and as devoted to outright comedy as Tarantino at the height of his powers, but unfortunately it doesn't gel as a whole. The arguable gem of the movie is this early explanation of the history of crystal meth, and particularly its effect on Japanese kamikaze pilots, bored housewives and JFK…
21: Saving Grace (2000)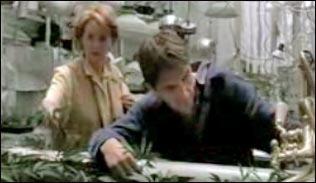 Calendar Girls
director Nigel Cole helms Craig Ferguson's tale of a woman (Brenda Blethyn) who naively turns to peddling cannabis in order to make a living. At one point she decides that she can't sell something she has never tried, so it's off to the seaside with Mr. Ferguson for a quick taster…
20: Bobby (2006)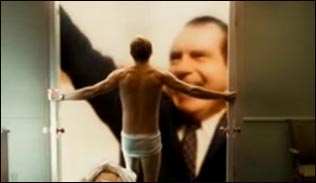 Emilio Estevez directed and starred in this off-beat story of the day prior to the assassination of Robert Kennedy. The film dips in and out of the lives of the various residents at Kennedy's hotel, and at one point accompanies a couple of his campaign staff on a journey into LSD-land. Which just goes to show that you should never open a wardrobe just in your underpants – Nixon might be in there…
19: A Very Brady Sequel (1996)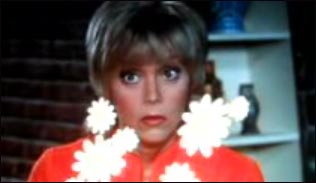 Up-to-no-good Tim Matheson gets accidentally served with spaghetti where the sauce has been made out of the psilocybin mushrooms he had stashed away. The subsequent trip and music video 'Good Morning Sunshine' is a hoot…
18: Jacob's Ladder (1990)
Vietnam vet Tim Robbins is suffering a more-than-usually nasty case of PTSS. Having been experimented on with a violence-inducing drug during his tour, monsters and apparitions can appear in his view at a moment's notice…
17: Young Guns (1988)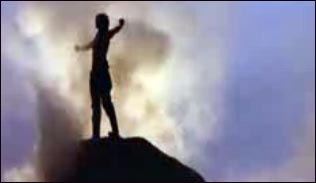 Emilio Estevez , Kiefer Sutherland and Lou Diamond Phillips lose their pragmatic attitude to survival when they share some Peyote round the campfire with a tribal elder. The sound-work is particularly effective in these scenes…
16: The Doors (1990)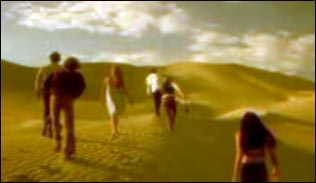 Oliver Stone approached his biopic of the controversial rock band as a visceral and sensual experience rather than a rote chronology of events in the life of Jim Morrison. Though not to all critics' tastes, it's stood the test of time, and the fairly rare psychedelic SFX are put to good use, as in this scene where Jim Morrison (Val Kilmer) channels the Serpent out in the desert…
15: Midnight Cowboy (1969)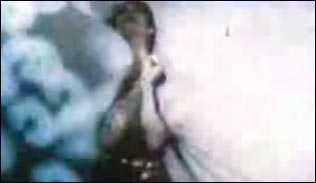 I wish I could go back to 1968 and harshly reprimand the Colonel for not letting Elvis do this movie. Nevertheless, Jon Voigt deservedly won plaudits and an Oscar nomination for his portrayal of the hapless wannabe gigolo lost in the impersonal cynicism of early 70s New York. When some passing Warhol-clones dig Voigt's cowboy look, he gets invited to a psyched-out loft happening among the effete literati of Manhattan. This sequence is arguably the best of many that attempted to capture the emotional disassociation of the dying counter-culture of the late 60s…
14: Trainspotting (1996)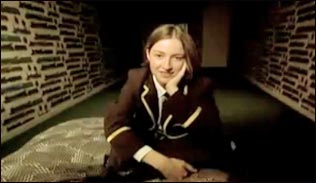 Possibly the most iconic film of the 1990s; writer Irvine Welsh and director Danny Boyle will bend any visual or narrative rule in order to make jaws drop, and the 'toilet diving' scene for Ewan McGregor's lost suppository is one of the most revolting yet strangely beautiful sequences of surreal cinema. But if anything burns itself ineffably onto the viewer's subconscious, it will be Renton's bad 'comedown' and the wall-climbing, head-turning baby…
13: The Trip (1968)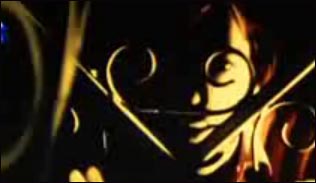 Cult king Roger Corman lost no time exploiting the mania for psychedlic imagery, and Peter Fonda is the TV commercial director who finds himself on a trippy rite-of-passage in Hollywood's sunset strip. To save on costly SFX, Corman used imaginative editing of shots of the neon and environs of Sunset Strip to simulate the psychedelic LSD experience.
12: Masque Of The Red Death (1964)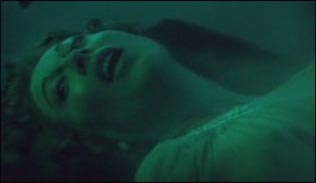 In this classic example of low-gore terror, the devil-worshipping Morgana (Hazel Court) seeks an early communion with satan in order to impress her straying lover and master Prince Prospero (Vincent Price). The devilish potion she drinks brings on a stylised fantasy-meeting with a series of nightmarish demons. I can't find a video of this sequence, but at 1m 32s into this trailer, you'll see some excerpts from it.
11: Naked Lunch (1991)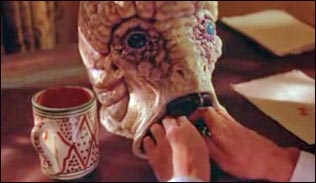 William S. Burroughs' original novel was considered unfilmable, but David Cronenberg's attempt to render it is an interesting failure at worst. When bug-exterminator Peter Weller follows his wife into addiction to the pesticide he uses, reality begins to fracture and Weller finds himself in a delusional 'spy world' similar to that of John Nash in A Beautiful Mind. Talking (literally) assholes and cockroach/typewriter hybrids aren't things you're going to see in most movies…
10: American Beauty (1999)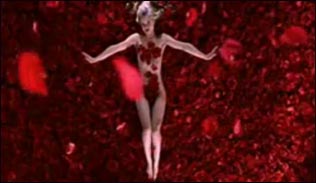 Kevin Spacey's adoring obsession with Mena Suvari- in Sam Mendes' tribute to the beauty we fail to notice – combines with his new-found love of cannabis to produce some of the most beautiful stoned imagery of the nineties….
9: Easy Rider (1969)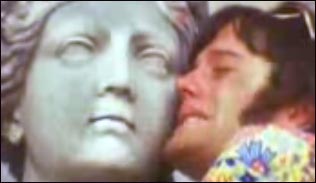 The accidental exposure of some of the film stock explains some of the psychedelic effects in the New Orleans 'trip' sequence of Dennis Hopper's ground-breaking counterculture classic. There's a lot of frantic editing, stock mixing and general abreaction as Hopper, Fonda, Karen Black and Toni Basil work their way through a painfully bad trip…
8: Alice in Wonderland (1951)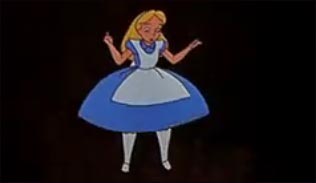 A lot of the lexicon and iconography of drug culture developed directly from Lewis Carroll's supposedly innocent fairy tale. A girl takes a mushroom and finds herself up against talking rabbits? Do us a favour. In this clip, more appropriate music has been inserted (not by us)…
7: Performance (1970)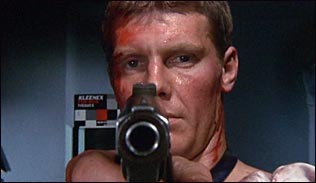 Donald Cammell's film – now considered a visual milestone for cinematographer Nick Roeg – segues from Guy Ritchie-style gangland London to the dissolute abode of fading rock star Mick Jagger, who passes his days in an abstract intellectual haze with an under-dressed female retinue. Central gangster figure James Fox researched the heavy stuff among the mobsters of London, but then overdid it by actually trying out psychedelic drug Dimethyltryptamine during production (one of the factors attributed to his subsequent nervous breakdown and long rest from acting, finally broken with A Passage To India in 1984). Fox's acid trip is one of the central scenes of the film, but you'll have to check out the DVD to see it. Meantime here's an unlikely juxtaposition of hippy rock and hard men from the movie's oft-changed ending…
6: A Scanner Darkly (2006)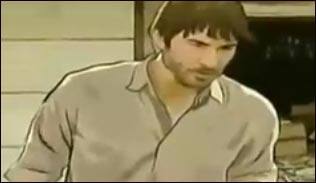 Richard Linklater's rotoscoped adaptation of Philip K. Dick's novel posits a future world where the new hallucinogen Substance D is over-running the country. Keanu Reeves is about as undercover as a cop can get in his pursuit of the bad guys, since he wears a 'scramble suit' that totally obfuscates his identity. Trouble is, he's getting rather fond of Substance D himself, and the entire film is permeated with psychedelic imagery, courtesy not only of Dick's writing but the semi-animated stylisation…
5: The Matrix (1999)
Though the blue pill taken by Neo (Keanu Reeves) is merely symbolic, it's a real drug with very real side-effects and consequences for him. What's creepy about Neo's 'wake-up' scene is the lag between taking the pill and the onset of the effects, which are as frighteningly invasive and irresistible as any more conventional 'bad trip'…
4: Altered States (1981)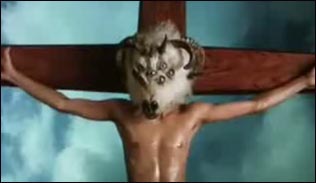 Ken Russell restrained his eccentric style for his adaptation of Paddy Chayefsky's mind-bending novel of chemical atavism. Until the 'trip' sequences. Scientist William Hurt is determined to explore the recesses of his own mind using chemicals and isolation tanks, but one of his early dabblings is with Peyote in Mexico, where he undergoes a truly visionary trip…
3: Fear And Loathing In Las Vegas (1998)
Only Terry Gilliam could have done justice to Hunter S. Thompson's autobiographical tale of debauchery and drug-induced madness whilst on a reporting mission to the gambling city. The movie is so awash with drug-induced imagery that you could present almost any section of it as an example. Here Thompson (Johnny Depp) heads off to a concert whilst tripping…
2: The Big Lebowski (1998)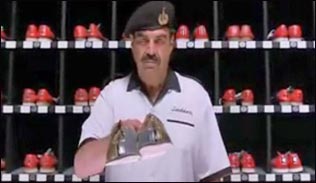 There are two major trip-sequences for The Dude (Jeff Bridges) in the Coen Brothers' cult stoner noir, but the earlier 'flying' sequence is inspired by a nasty sock on the jaw from Maude Lebowski's goons. The second rapturous sequence comes to pass when porn-king Jackie Treehorn (Ben Gazzara) slips the Dude a mickey finn in his White Russian. Darkness washes over our hero. Darker than a black steer's tookus on a moonlight prairie night – and soon he's getting his bowling shoes from Saddam Hussein and participating in a Busby Berkeley-style 'beaver picture' with Viking Goddess Maude (Julianne Moore)…
1: Rosemary's Baby (1968)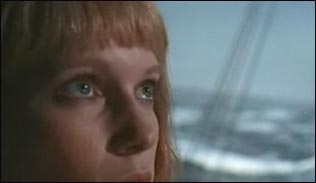 Lipton's Tea indeed! This powerful drugged-dream sequence from Roman Polanski's horror classic lasts the better part of six minutes, and is presaged earlier in the film by an ingenious dream interpretation of an overheard conversation between Mia Farrow's devil-worshipping neighbours (played by Oscar winner Ruth Gordon and Sidney Blackmer). John Cassavetes is the unsuccessful actor selling his wife's body to the devil in return for worldly success…
Be warned that this clip is NSFW and powerful stuff in any case.