News
Dredd Getting 4K Release
Dredd is chosen by Lionsgate to be one of its earliest Ultra HD 4K Blu-ray releases. Details here...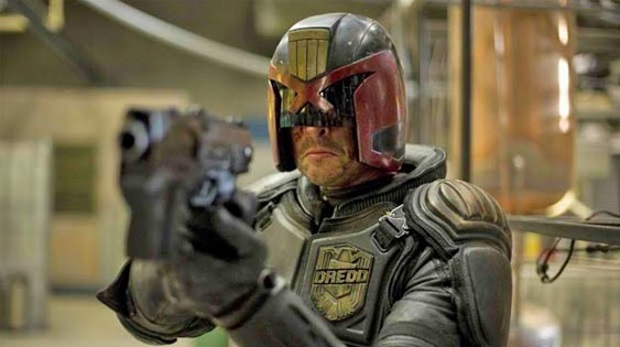 It's a small thing, but for those still flying the flag for 2012's Dredd movie, every little bit helps.
For as it turns out, it's in the first couple of hundred films to make its way to the fledgling Ultra HD 4K Blu-ray. We've got Lionsgate to thank for that. The firm hardly did a sterling job selling the movie on its original release in the States, but it's announced the 4K disc version – perhaps as a nod to the following that Dredd has enjoyed on home formats – for release in early June.
At the moment, this is a US-only release. The rights to Dredd are held by Entertainment in the UK, and that's a company that's not committed to the Ultra HD 4K Blu-ray format. At least, not yet. However, the brighter news is that there's no region coding on 4K discs, and the relatively low $23 list price for the release should make it an affordable import for those in the UK. Here's the cover for the release…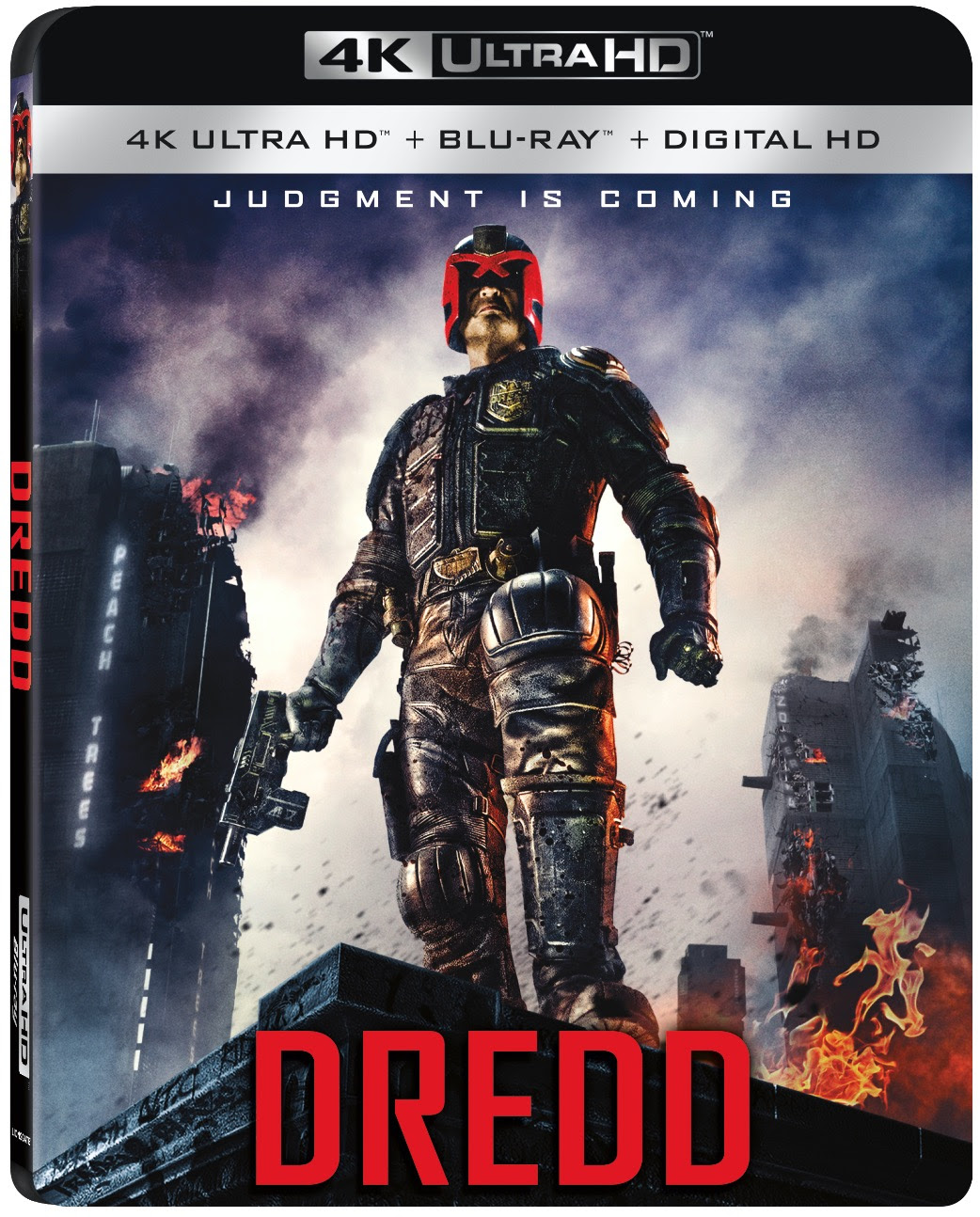 Here are the special features:
"Mega-City Masters: 35 Years of Judge Dredd" Featurette

"Day of Chaos: The Visual Effects of Dredd 3D" Featurette
"Dredd" Featurette

"Dredd's Gear" Featurette

"The 3rd Dimension" Featurette

"Welcome to Peachtrees" Featurette

"Dredd Motion Comic Prequel" Featurette

Theatrical Trailer
Lionsgate, in the same announcement, has revealed it's releasing an Ultra HD 4K Blu-ray of Ex Machina too, to which it owns the US rights. In the UK, those rights lie with Universal, one of the most committed studios behind the format thus far.