News
DreamWorks reveals animated slate: Shrek, Puss In Boots, Kung Fu Panda & more
DreamWorks has been talking about its animated films through to 2012. And there are an awful lot of sequels…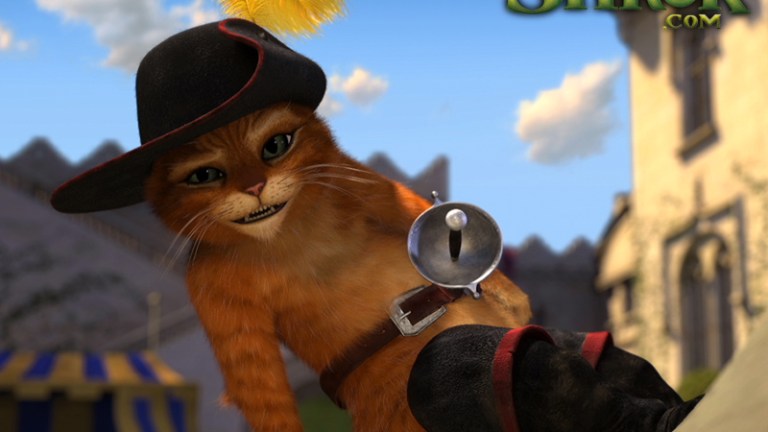 I finally got to see Monsters Vs Aliens last week, and it's confirmed my theory about the current trend for DreamWorks animated films. If you want innovation and risk-taking, you plump for a Pixar movie, but if you want a solid, enjoyable family movie with lots of star names doing the voices, then DreamWorks is what you need. That's not as much as a criticism as it probably sounds, although for my money DreamWorks has never topped Antz and the original Shrek. It's more that the firm has a winning formula for its features, and is understandably reluctant not to chop the head off the proverbial golden goose. And, let's be frank, it makes good, family movies.
Over at Variety, DreamWorks Animation's CEO, Jeffrey Katzenberg, has been talking about the firm's upcoming slate of animated pictures, and it's fair to say that there are an abundance of safe bankers in the mix. That said – the third Shrek film aside – the worst you ever get from a DreamWorks animated movie is a fun hour and a half, and so we're intrigued to see how this little lot turn out…
2010
SHREK FOREVER AFTER: Previously known as Shrek The Fourth, this is the one that's perhaps the big worry. The third Shrek film, while looking spectacular, was a lazy, by the numbers sequel, that to be fair to the studio was pretty much the last thing we were expecting. It still made lots of money, though, but the pressure will be on to deliver a better flick this time round.
HOW TO TRAIN YOUR DRAGON: It's heading back to the time of the Vikings this time, with the tale of a teenager who makes friends with a dragon. A dragon with an injury, mind you…
OOBERMIND: With the voice talents of Robert Downey Jr and Tina Fey, this was originally known as Mastermind, and it's about a supervillain whose life goes dull when he beats his nemesis, the good guy Metro Man. This looks really quite interesting, and is set for November 2010. It's also straying a little into the territory of The Incredibles, potentially, although we suspect DreamWorks will make a very different kind of film.
2011
KUNG FU PANDA: THE KABOOM OF DOOM: Kung Fu Panda was an absolute hoot when it hit its stride, and Jack Black has signed up to do voicing duties on the sequel. Marvellously, Dustin Hoffman will also be lending his vocal talents to the project. It's out in June 2011.
THE GUARDIANS: There's an element of the original thinking behind Shrek here, as Santa, the Easter Bunny, the Tooth Fairy, Jack Frost and the Sandman all have to bunch together to fight off what Variety describes as a "Bogeyman-like villain". It's set for November 2011.
2012
PUSS IN BOOTS: The first Shrek spin-off movie, based around the Antonio Banderas-voiced Puss In Boots character that was introduced in Shrek 2. Salma Hayek has signed up to voice Kitty, Puss' love interest. That's due in March.
MADAGASCAR 3: Set for May, this time all the animals are heading for Europe in a travelling circus.
DreamWorks also has a third film planned for 2012, which will be arriving in November.
For more details on all of the above, check out the Variety story here.