News
DreamWorks Animation spirits B.O.O. off June 2015 date
DreamWorks Animation has taken its new animated ghost movie with Bill Murray, B.O.O., off its June 2015 release date.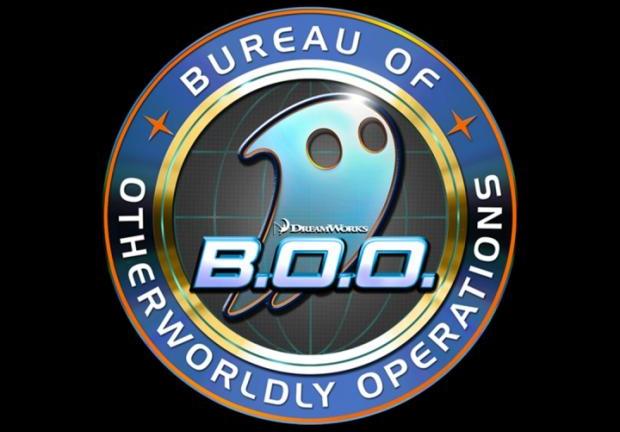 In a surprising announcement by DreamWorks Animation, it appears that viewers will have to wait a little bit longer to at least hear Bill Murray face down some new ghosts in Bureau of Otherworldly Operations (or just: B.O.O.). Having previously been scheduled for a June 5, 2015 release date, the movie has been delayed for its release for an unspecified amount of time.
Describing animated features as their highest priority (not really a surprise there), a DreamWorks Animation spokesman stated that they wanted to maximize its impact upon release, which is apparently not in June. This isn't entirely surprising, as DreamWorks Animation has already flipped dates in the past. Previously, Home was supposed to open next weekend for Thanksgiving, and The Penguins of Madagascar enjoyed a March 2015 date. However, the releases switched with Home now being scheduled to land on Earth come on March 27, 2015. DreamWorks Animation also still has Kung Fu Panda 3 slated for a December 23, 2015 release date, leaving the animation studio with two prime releases for next year's calendar.
It seems unlikely that a priority like Kung Fu Panda 3 would be moved to make room for a new I.P. in B.O.O., however the film could still see a 2015 release date since DreamWorks Animation is notably moving off the month upon which How to Train Your Dragon 2 opened in 2014, where it underperformed at the box office, taking in only $176 million domestic (though still crossing $600 million worldwide).
B.O.O. is the closest we may ever get to a true "Ghosbusters 3," B.O.O. is a new original property from DreamWorks Animation based on an idea by director Tony Leondis: what if ghosts were the paranormal investigators and captors of evil haunters? And so it is with the government's top-secret organization, the Bureau of Otherworldly Operations, a group so successful that the agency's Most Wanted Haunter is taking aim to bring them down. Featuring the voices of Seth Rogen and Melissa McCarthy as the new recruits Moss and Watts (how ready made is the buddy cop material with those handlers?), and Rashida Jones, Octavia Spencer, Matt Bomer, and Bill Murray as the villainous ghost Addison Drake, the cast is stacked.