News
Dracula: the next big movie franchise?
As the studios hunt for more franchises, it seems they're heading back to Bram Stoker's creation for inspiration. Witness the return (again) of Dracula...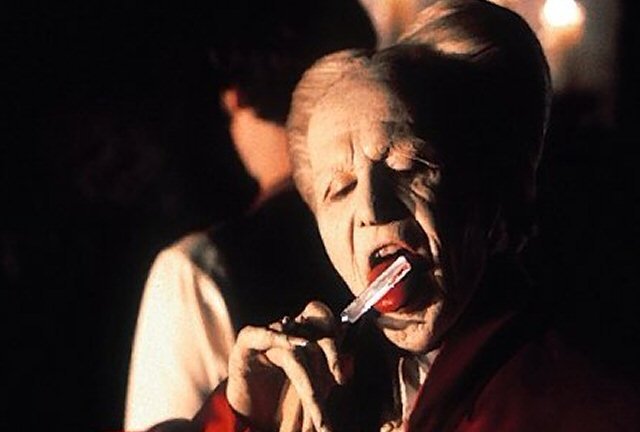 According to the Hollywood gossip columns, 'tis currently the season for franchise hunting…
If you believe The Hollywood Reporter and Variety the next few weeks and months will decide the future of Spidey (to Raimi or not to Raimi), Supes (will Singer cut the budget) as well as the less-than Fantastic Four (HELLO! Can they actually turn out a decent film).
Plus, with films like Hellboy 2, Hulk 2, Batman 2 (or 6, depending which scale you go on) and Indy 4 already on the slates the hunt is on for the next big series (Wolverine is apparently due to start filming as soon as Jackman's finished Australia with Baz Luhrmann, and everyone's favourite formerly whacked-out shouldabeen, Robert Downey Jnr. is on the slates to play The Iron Man too).
So, it's probably no surprise that, according to Variety, Universal is going back to the classic Dracula story – or more specifically that of Vlad The Impaler – with Dracula Year Zero; which will apparently stand alongside (their own Van Helsing spin-off) Wolfman and The Mummy 47 (or whatever) in their monster-heavy schedules.
It's apparently to be directed by Alex Proyas; the man responsible for helming The Crow, Dark City and I, Robot – so that kinda paints a fairly gothy picture of what to expect from their 're-imagining'.
What's really interesting though, is that the next couple of years is going to be a bumper bloodbath of Drac related celluloid; with Elizabeth Kostova's own adaption of her wonderful, atmospheric book The Historian (alledgedly to be shot by the cinematographer of The Blair Witch Project, Neil Fredericks) and – on a slightly less cerebral note – a port of the classic game Castlevania coming too. It all adds up to old red-fangs being the hot ticket again. Whitby, it appears, will be busier than ever.
Though, the fact that the latter of those films is being directed by Paul W.S. Anderson (Soldier, Resident Evil, AvP and the coming sometime Spy Hunter) immediately renders it inadmissable as evidence.
Seriously, where is Uwe Boll when you need him eh? Sarah, make the call, please…