News
Double Take: History Behind The Rogue One Fighter Squadrons
Many fighter squadrons took flight during the Battle of Scarif during Star Wars: Rogue One. Here's a look at each squadron!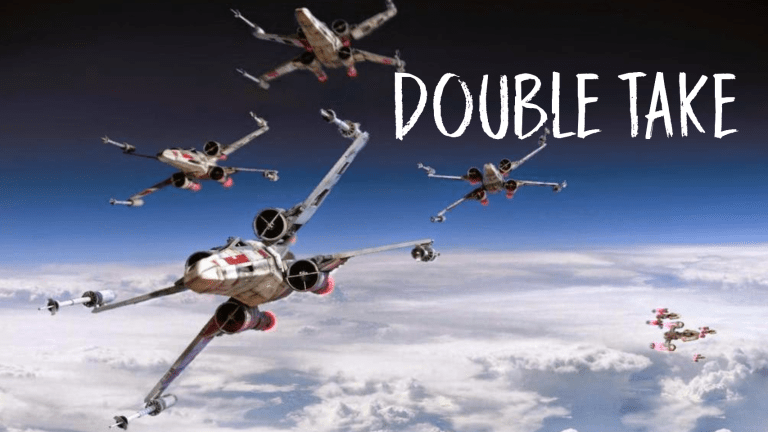 Double Take is our new original video series debuting every Monday afternoon on the Den of Geek Facebook page. Each week, we uncover the hidden references, comics easter eggs, and Hollywood oddities you may have missed in your favorite movies and television shows.
Double Take: Star Wars Fighter Squadrons
When Rogue One: A Star Wars Story hit theaters last December, it took fans by surprise. Not only is it one of the bleakest installments in franchise history, it also features one of the greatest space battles ever put on screen, as the Rebellion and the Empire face off above Scarif in a daring attempt to steal the Death Star plans.
There many ships and fighter squadrons that joined the fight, including the Ghost, the ship made popular by the Rebels animated series. And then there are the three fighter squadrons that you've come to know throughout the history of Star Wars, especially in the Original Trilogy.
Red, Gold, and Blue Squadrons have all been part of Star Wars for a very long time. Red Squadron is perhaps most famous for being Luke's squadron in A New Hope. He flew under the callsign "Red Five" before eventually becoming the leader of another squadron – the legendary Rogue Squadron. 
Learn more about these three squadrons in the video below: