News
Don't Let Go Trailer Reveals Time-bending Blumhouse Thriller
David Oyelowo is in a race against time in Don't Let Go, a new Blumhouse thriller.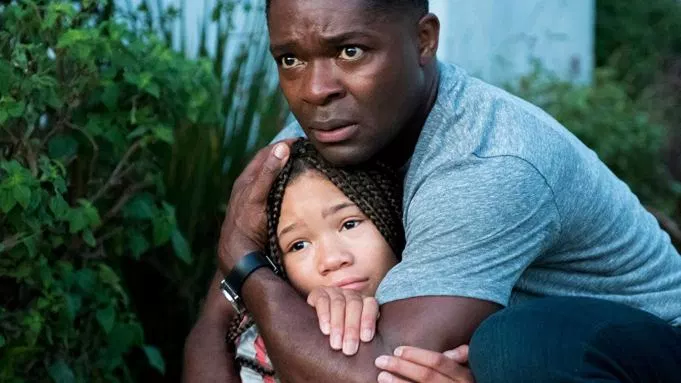 Coming at you like a mix of Gregory Hoblit's Frequency and Tony Scott's Déjà Vu, with just a little bit of Blumhouse's signature urgency, Don't Let Go will be in cinemas everywhere next month to tempt you into the dark recesses of time-altering murder-mystery goodness.
When Detective Jack Radcliff's (David Oyelowo) family is murdered under mysterious circumstances, he sinks into an understandable depression. But then, he receives a strange phone call from his late niece (Storm Reid), which seems to be coming from a time before the murders took place. Jack faces a race against time itself to unravel the unsettling mystery and prevent a death that has already happened.
Both Oyelowo and Reid had roles in last year's A Wrinkle in Time but didn't share the screen together. Hopefully, if this has a happy ending, we'll get to see them hang out a little more than they do in the first trailer for Don't Let Go, which you can check out below…
The Blumhouse slate is huge right now. Glass, Happy Death Day 2U, and Ma have already been nice hits for the studio, and still to come in 2019 are The Hunt and Black Christmas. 2020 is also stacked up with Fantasy Island, The Purge 5, Halloween 2, Leigh Whannell's Invisible Man movie and a bunch of other films yet to be revealed. There's also that Magic 8 Ball film in development with Truth or Dare director Jeff Wadlow attached, and a certain Spawn movie that may or may not ever come to fruition from Todd McFarlane.
Don't Let Go will be released on Aug. 30.