News
Don't Knock Twice Trailer Arrives
Katee Sackhoff must fend off a witch in creepy-looking chiller, Don't Knock Twice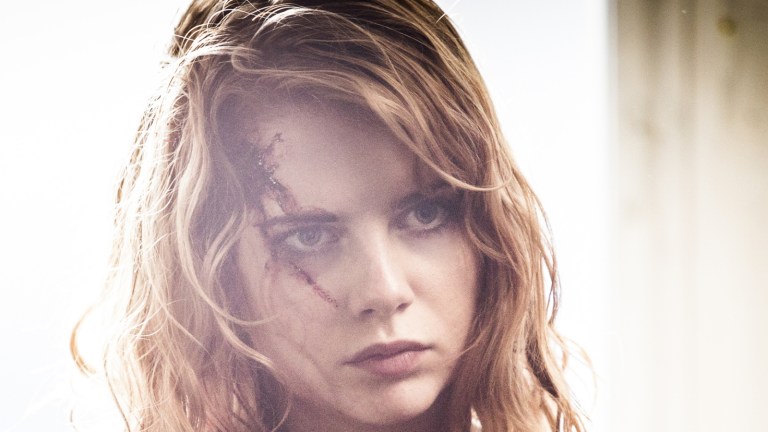 2016 was a good year for horror movies and 2017 is shaping up to be a promising one as well. One of the first efforts out of the gate is Don't Knock Twice, which is coming next month from IFC Midnight. The film stars Katee Sackhoff (Battlestar Galactica) as a sculptor who must protect her long-estranged daughter (Lucy Boynton) from a terrifying supernatural force (read our review from its UK release here).
The movie is directed by Caradog James (The Machine), and IFC has debuted both a trailer and poster for the picture, which looks decidedly unsettling to this jaded eyes. You can check out both below the official synopsis. 
"Knock once to wake her from her bed, twice to raise her from the dead…" So goes a disturbing urban legend involving an abandoned house supposedly inhabited by a vengeful, child-stealing witch. When troubled teen Chloe (Lucy Boynton) raps at the door one night, she has no idea the horror she's about to unleash. Fleeing to the country home of her estranged mother (Katee Sackhoff) — a recovering addict who's turned her life around to become a famous artist — Chloe must learn to trust the woman who gave her up years ago in order to stop the bloodthirsty, shape-shifting demon stalking them. This wild supernatural shocker delivers a barrage of nonstop jolts and searing nightmare images.
Don't Knock Twice Trailer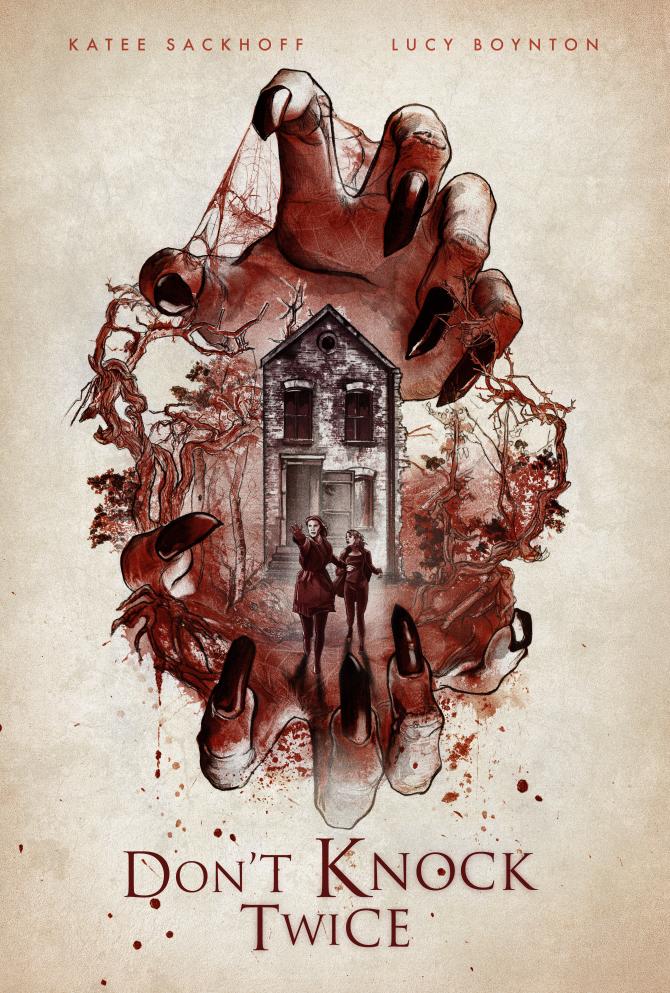 Don't Knock Twice Release Date
Don't Knock Twice will arrive on demand and in theaters on February 3.