News
Donnie Yen to Star in Film Adaptation of Sleeping Dogs
One of the best open-world crime games ever made is set to make an unexpected trip to the big screen.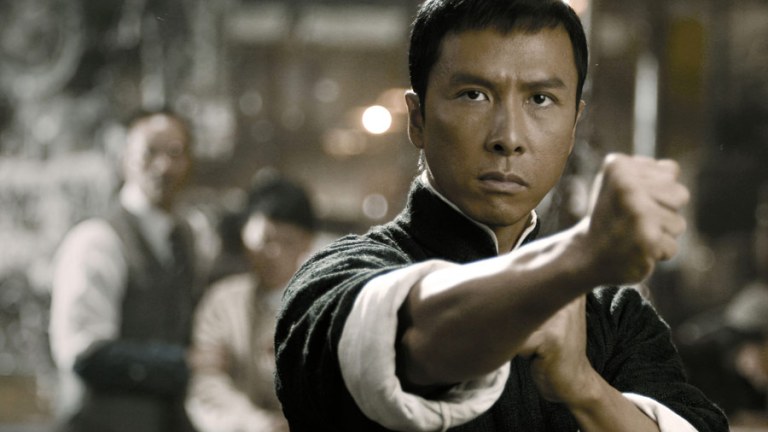 The chances of getting a sequel to the 2012 cult classic open-world crime game Sleeping Dogs just get slimmer with each passing year. While that realization is usually enough to send us running to the bottle…umm…of Yoo-hoo or something, the pain got a little more manageable today with the announcement that Donnie Yen is going to be starring in a film adaptation of Sleeping Dogs.
This report comes to us courtesy of a Deadline exclusive article which states that producer Neal Moritz (of the Fast and the Furious franchise and 21 Jump Street fame) is putting together a film adaptation of Square Enix's beloved game. Donnie Yen, of course, is the movie martial arts master you will most recently remember from his work in Rogue One. 
Yen's cinematic martial arts skills are sure to come into play at some point in the Sleeping Dogs film. While there are no concrete details concerning the movie's plot, including whether or not it will be a strict adaptation or a spiritual follow-up, you can rest assured that the game will borrow certain elements from the games. That means plenty of Yakuza, lots of car chases, a few gunfights, and some martial arts sequences that further the – admittedly awesome – stereotype that Japan is really just a collection of martial arts fights that see lots of fruit stands get demolished. 
Original Film will be handling the distribution of Sleeping Dogs alongside DJ2 Entertainment. Joining Moritz on the production side of things is Dmitri Johnson, and Dan Jevons, while Toby Ascher and Stephan Bugaj will be handling executive production duties.
Unfortunately, Sleeping Dogs' developer, United Front Games, shut down late last year, so it's not likely they'll have much creative input in the process. As to whether or not this adaptation will spur Square Enix to publish another Sleeping Dogs title, we can only hope that it will while we also hold on to some hope this movie does justice to the incredible game that inspired it.