News
Domino Trailer: Game of Thrones' Nikolaj Coster-Waldau Stars in Brian De Palma Thriller
Brian De Palma action thriller Domino will see Game of Thrones stars Nikolaj Coster-Waldau and Carice Van Houten opposite one another.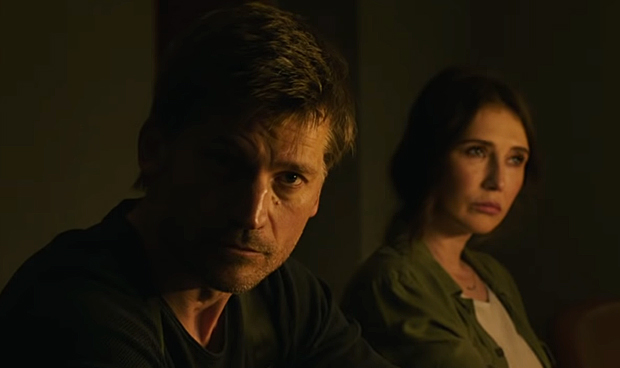 Legendary director Brian De Palma, who amongst other iconic efforts, directed the 1996 inaugural film in the lucrative-as-ever Mission: Impossible film franchise, returns to the action thriller table with Domino. The film is headlined by a duo Game of Thrones cast members whose characters we can't wait to see share the screen on the series before its imminent end, namely the Kingslayer himself, Nikolaj Coster-Waldau, and the Red Witch herself, Carice Van Houten.
De Palma's directorial offering Domino – not to be confused with the late Tony Scott's 2005 Keira Knightley-starring bounty hunter biopic – is being distributed in the U.S. by Saban Films.
Domino Trailer
The trailer for Domino showcases what appears to be a cat-and-mouse suspense thriller. However, as previously implied, the sight of Nikolaj Coster-Waldau and Carice Van Houten working together on screen to catch a fugitive is worthy of a double-take for Game of Thrones fans.
Domino Release Date
Domino is set for release on May 31.
Domino Details
Coster-Waldau star as a Christian, a Copenhagen police officer who's gone off the reservation to attain justice for his partner, who was murdered by a mystery man known as Imran during a Europe-wide terrorist scare. He is joined by another police officer who happens to be his late partner's widow, Alex (Van Houten), to track down – to risk more Thrones references – the elusive, faceless assailant (Eriq Ebouaney), who turns out to be a CIA operative who leads them on thrilling chase from Scandinavia to Spain with conspiratorial implications.  
For the Danish actor, Nikolaj Coster-Waldau, Domino should be an intriguing leading man opportunity. The actor, long-known for his role as the shades-of-grey morality-sporting character Jaime Lannister on HBO's Game of Thrones, has been fielding roles between seasons in notable films such as Gods of Egypt, Oblivion and Mama in addition to the recent Netflix crime thriller Small Crimes and crime drama Shot Caller.
Van Houten came into the film replacing the originally-cast Christina Henricks. The Dutch actress, who's been playing the seductive, spellcasting, human-sacrifice-happy Red Witch, Melisandre on Game of Thrones since its second season, appeared in recent films such as The Glass Room, Incarnate, Brimstone, also notably appearing in Race, The Fifth Estate and Valkyrie.
The film also features Guy Pearce (The Innocent, Memento) and Eriq Ebouaney (3 Days to Kill, Hitman).
Director Brian De Palma worked off a script by Peter Skavlan (Kon-Tiki, Sophie's World). De Palma's resume is nothing less than a list of cinematic classics such as Carrie, Scarface, The Untouchables, Carlito's Way and Mission: Impossible. He's currently working on mystery movie Sweet Vengeance and horror film Predator.
Domino is produced by Michel Schonnemann for Schonne Film in Denmark, along with co-producers Antonio Perez Perez for Maestranza in Spain and Jaqueline de Gooeij for Zilvermeer in Belgium.
Joseph Baxter is a contributor for Den of Geek and Syfy Wire. You can find his work here. Follow him on Twitter @josbaxter.