Reviews
Doctor Who: Voyage of the Damned DVD review
The 2007 Doctor Who Christmas special arrives on DVD. And while it still has problems, it's still worth a look...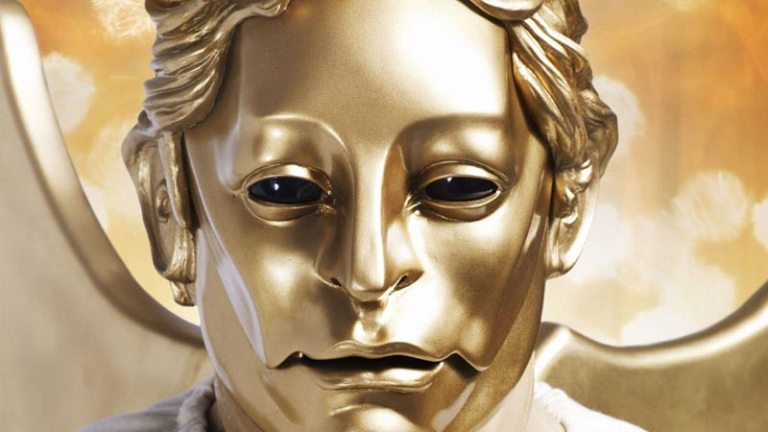 I've written before about my thoughts on Voyage of the Damned, the 2007 Doctor Who Christmas special. That said, I was intrigued to revisit the episode some, er, two months later as it prepares to make its DVD bow. Naturally, not much has changed, but perspective does offer a few further thoughts.
Firstly, for better or worse – depending on your stance towards modern day Doctor Who – this is as pure a Russell T Davies episode as you can get, with all the pros and cons that come with it. There's a real scale, some imaginative thinking and a script that chucks in a couple of pop culture references. Back that up with loud music, a cast of familiar faces and lots of David Tennant mugging (and snogging), and it's almost a template RTD outing, albeit with a bigger budget than usual.
And to be fair to him, it's a hoot. A flawed hoot, but a hoot nonetheless. In spite of having a bona fide global superstar in the cast, in the shape of Kylie Minogue's Astrid, he doesn't write the story around her, instead letting her character be one part of a good ensemble. Clive Swift and Geoffrey Palmer are welcome in any episode of Doctor Who, as far as this writer is concerned.
It's also a bit more brutal than we've come to expect from modern day Doctor Who. There's a fair body count, lots of destruction and such like, and the pace is usually sufficient to gloss over the many things that seem odd, or don't seem to make much sense. In short, it's brain-off Who, rather than anything particularly intricate.
It does, on second viewing, still manage to bang on a little too long, and few of the characters you'll care even slightly about. But it worked as a guilty Christmas treat, and it works again on DVD. If you're against everything RTD has done with Doctor Who, though, then it'll rank with The Runaway Bride as one of your most hated stories of all time!
As is the usual drill with this individual releases, the BBC has held back on the extras, saving them for the end of year boxset. But there are a few goodies on here. Firstly, there's the fun eight minute Children In Need special, set immediately before this episode. It's the one where Peter Davison and David Tennant come together, and while it's not of much substance, it's good fun and I enjoyed it just as much second time round.
Then there's a 15-minute Doctor Who Confidential which, unlike the main feature, is very much starstruck by Kylie. So we got Russell T gushing at the thought of getting her in the episode (backed with some thoughts on the loneliness of the Doctor), while Kylie herself talks harmlessly enough about how much fun she's having. David Tennant pops up as well, along with the episode's director, Graham Strong. There's nothing of much substance here, save for Kylie's Creative Director pretty much securing the role for her, and Ms Minogue not being allowed to drive a forklift. But nothing that digs into, for instance, the potential roots of the story in Douglas Adams' Starship Titanic.
That pair of extras, along with the 72 minute main feature, are all you get for your money, and while it's hardly astounding value (£13), it's not hard to find the disc discounted down. And Voyage Of The Damned is a fun adventure, that's forgettable in the annals of Doctor Who history, but an entertaining enough tale to spin from time to time.
Feature
Extras