News
Doctor Who: Enemy Of The World DVD release date and bonus features
Classic Doctor Who adventure The Enemy Of The World is heading for a new home release on 19th March. Here are the details...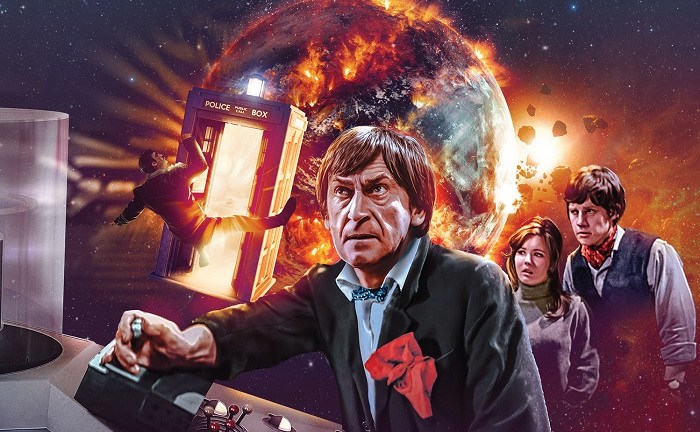 The Beeb is all set to release the recovered and restored classic Doctor Who adventure The Enemy Of The World on DVD on 19th March, and most dedicated Whovians will be familiar with what they can expect from the string of once-thought-lost or only partially recovered episodes, which are now positively gleaming in this upcoming bit of physical media.
For those that need a little memory jolt, though, here's a quick synopsis of the Patrick Troughton-starring arc:
The TARDIS lands on an Australian beach in the 21st century. But this is no seaside holiday – within minutes, the Doctor, Jamie and Victoria are under attack. They soon discover that the Doctor bears a startling resemblance to Leader Salamander, a would-be dictator intent on world domination. Before long, the Doctor and his companions are plunged into a dangerous game of intrigue and deceit as they face off against the enemy of the world…
And here's a quick look at the front cover…
Here's the extra content you can expect to find on the release, too…
Remastered episodes – even though all episodes were restored in 2013 for the previous DVD release, Peter Crocker from the Restoration Team is using advances in technology since then to go over each one with a fine tooth comb to ensure they are now presented in the best possible quality for this special edition.
Treasures Lost And Found – With so much information now available about every Doctor Who serial, it's not easy to learn anything new, so Toby Hadoke embarks on an exciting treasure hunt to find out all he can about the production. Along the way he'll interview some of the cast and crew including Frazer Hines, Mary Peach and David Troughton – who made his first TV appearance in this serial as an extra.
Recovering The Past  – The Search For The Enemy Of The World – a brand new interview with the episode hunter Philip Morris, we hear how he tracked down the last surviving film copy of the serial to a dusty room in the African desert.
Remembering Deborah Watling – family, friends and colleagues pay tribute to Debbie Watling who played Victoria Waterfield, companion to Patrick Troughton's doctor.
Audio commentaries on all six episodes – contributors include Frazer Hines, Mary Peach, Gordon Faith, Milton Johns and Sylvia James. Moderator is Simon Harries.
Production subtitles on all six episodes – written by Martin Wiggins.