News
Doctor Strange 2 Rumors Surge in Wake of James Gunn Firing
Doctor Strange 2 still doesn't have a release date, but there might be some movement.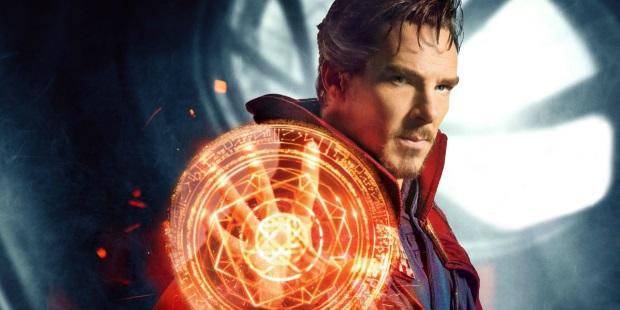 This article comes from Den of Geek UK.
Disney and Marvel are reportedly looking for a replacement movie to start shooting next spring, after firing James Gunn as the director of Guardians Of The Galaxy 3. That project is now likely facing some delays, and those delays could be to the advantage of a direct sequel to Doctor Strange.
The Mirror (yeah, we know) is saying that the actor playing the MCU's Sorcerer Supreme, our Benedict Cumberbatch, could be in for a massive payday if the plans to move up Doctor Strange 2 go ahead, netting £7.5 million to return to the role. He's said to have earned £4.2 million TOTAL from all his appearances as the character so far, so this would be quite the raise.
The Master Of The Mystic Arts first featured in his own standalone movie in 2016 – with Sinister director Scott Derrickson calling the shots – after being namechecked in the Russo brothers' Captain America: The Winter Soldier. Mr. Doctor's adventures battling Dormammu, Mads Mikkelsen's Kaecilius and his own terrible ego got decent reviews and naturally made a ton of money for the studios, but everyone involved in the first movie who would be likely to come back for a sequel has only uttered variations of "maybe" since its release.
Derrickson has, however, frequently spoken about his willingness to return to helm another Strange flick for Marvel, citing the villain Nightmare as a possible antagonist:
"I really like the character of Nightmare and the concept that the Nightmare Realm is a dimension. […] That's early – that's like the first Strange tale. I think that's in the introductory episode of Doctor Strange, and I always loved that."
This is all very much pie in the sky for us lot, as we've no idea what Marvel's cooked up for the next Phase, and the character of Doctor Strange is currently, well…
…dead.
Read the latest Den of Geek Special Edition Magazine Here!