News
Doctor Sleep Director Mike Flanagan Teases Future Stephen King Projects
Doctor Sleep and Gerald's Game director Mike Flanagan confirms that he has more Stephen King projects in mind.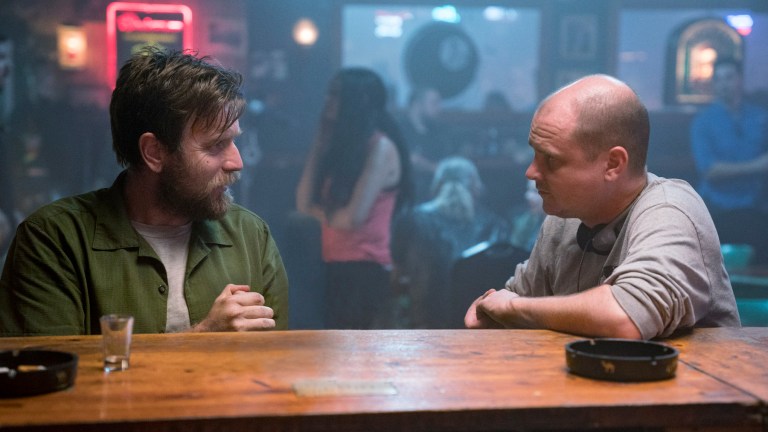 Filmmaker Mike Flanagan is no stranger to high-profile literary adaptations. In 2018, Flanagan created and directed the critically acclaimed The Haunting of Hill House, a 10-episode miniseries based on the seminal haunted house novel by Shirley Jackson. But Doctor Sleep is quite a different monster for the director, a movie that not only adapts a popular Stephen King novel but also serves as a continuation of The Shining, one of the most beloved horror films of all time. 
As we wrote in our review, Flanagan largely succeeds with Doctor Sleep, which fuses the story of King's Shining sequel novel with the world created for the big screen by auteur Stanley Kubrick. The result is a match made in hell.  
We had a chance to catch up with Flanagan recently during a press event at The Stanley Hotel, the Colorado hotel that heavily inspired King's The Shining. With two King movies now under his belt, we had to ask Flanagan which of King's other stories he'd like to adapt next. While Flanagan wouldn't reveal any titles, he did confirm that he has more King projects planned. 
"Yes, there are so many," Flanagan says of the King stories he'd like to adapt. "I'm not allowed to talk about them yet, but I've talked to Steve about what we can do together next, and we've got a plan. I'm looking forward to being able to talk about that in the future."
Flanagan, who is a big fan of Frank Darabont's adaptations of King's work, is the latest member of a small group of trusted directors who have successfully turned the writer's stories into big-screen nightmares. Like Darabont, George A. Romero, and Rob Reiner before him, Flanagan has a real love for King's work and a respect for the source material, which is what has enabled his continued collaboration with the horror master. A new King movie from Flanagan is a reason to run to theaters.
As far as what Flanagan is currently working on, his attention is on his upcoming Netflix projects, including the follow-up to his critically-acclaimed adaptation of Shirley Jackson's The Haunting of Hill House. 
"I'm neck deep in [The Haunting of] Bly Manor, so that's kind of the priority right now, and that's going to keep me going for a long time."
The Haunting of Bly Manor is based on Henry James' famous ghost story The Turn of the Screw. It reunites much of Hill House's cast for another scare and will premiere sometime in 2020. Then Flanagan is turning his attention to another series he's been planning for a long time. 
"Right after that, I have my other Netflix show called Midnight Mass, which I've been working on for seven years, and that's a major project for me."
Midnight Mass "will follow an isolated island community which experiences miraculous events – and frightening omens – after the arrival of a charismatic, mysterious young priest," according to the logline. Unlike Doctor Sleep, Hill House, and Bly Manor, this is an original work from Flanagan. 
"That is a passion project. Eagle eyed viewers will spot that's the book Maddie Young wrote in Hush. But I've been working on this forever. I can't wait. That's going to be great."
So stay tuned as there's plenty more coming from Flanagan. Until then, you can watch Doctor Sleep when it opens in theaters on Nov. 8. 
John Saavedra is an associate editor at Den of Geek. Read more of his work here. Follow him on Twitter @johnsjr9 and make sure to check him out on Twitch.