Features
Do fewer studio movies offer a big opportunity?
The rise of Lionsgate and the decreasing number of big studio movies might just be shaking up the film marketplace...
Two different news stories relating to modern day blockbuster cinema have landed over the past two weeks, and each in their own way, I can't help but wondering if they mark a slight change in the way that big movies are going.
Firstly, it was revealed that Sony is scaling down the number of films that it's going to make. It's not the first studio to do this: Jeffrey Katzenberg once had Disney pushing for a release a week in the early 90s, and now its annual roster is well under 20. Every other major studio has pulled things back too, investing more and more on fewer and fewer films. And then, cleverly, releasing them all in roughly the same periods of the year.
For Sony, 2013 hasn't been easy. After Earth did decent money in spite of scathing reviews, but it wasn't a cheap film to make and market. The Smurfs 2, meanwhile, has fallen some way short of the half a billion dollars that the original took. Grown Ups 2? Didn't do badly, but Adam Sandler films rarely travel much outside of the US. Mainly because the whole rest of the planet is fed up to the back teeth of shit Adam Sandler films.
Elsewhere on Sony's slate? The hugely ambitious Elysium took a long time to come to the screen, but didn't match District 9 numbers (although it's a film we've got a lot of time for). This Is The End was profitable, although again, the vast bulk of its takings came in the US. Worldwide though, The Smurfs 2 – with $347m – it its top grossing film of the year, in 18th place globally at the time of writing.
Next year looks brighter for Sony certainly, not least because The Amazing Spider-Man 2 is locked and loaded for a summer release. 22 Jump Street is eagerly awaited, too.  But the studio has decided that there's more margin to be made in television rather than cinema, and has adjusted its plans accordingly. It's far from abandoning movies, just betting on a couple less each year. In doing so, it falls into line with many of its major rivals.
That's story one then. Story two: the extraordinary success of The Hunger Games: Catching Fire. With over $300m in the bank in under a week, and the sixth biggest opening weekend of all time in the US under its belt, it's comfortably one of the biggest blockbusters of the year. Thor: The Dark World's money people could only watch in awe as The Hunger Games trampled by.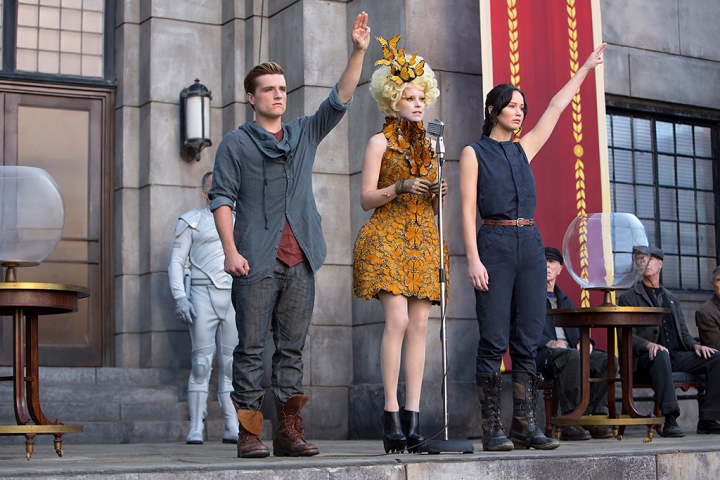 What's particularly of note, though, is that it's a huge, huge blockbuster, and not from an established, traditional major studio. Instead, it's come from Lionsgate, one of a bunch of distributors that's taken advantage of the majors' decreasing interest in making lots of films, and has since been tactically filling the schedules up with a bunch of more modestly priced productions.
It struck gold in the end too, with the Saw franchise. Even by the time it was up to films five, six and seven, it kept the price of the Saw movies under $10m. And even when the grosses dropped to the $50m-ish mark in the US, the films were making sizeable profits. Lionsgate was then savvy in how it marketed and pushed the films in home formats, and by applying a mix of savvy business and guerrilla tactics, a major movie house was constructed.
Buoyed by the Saw movies, and the revenues they were bringing in, Lionsgate pushed ahead with a merger with Summit Entertainment. The same Summit Entertainment that was still actively at work on the Twilight films. That's a deal that, ultimately, did Lionsgate's bank balance no harm.
Lionsgate built its business to the point where it was able to pick one very big blockbuster to make, and it chased hard for the rights to The Hunger Games. Even then, it didn't have the immediate funds to make it, trimming the budgets of lots of other projects it was working on to give director Gary Ross and his team the funds they needed to realise the film. Then, Lionsgate had to sink a similar amount again into promoting the film. It might be a cliche to say that someone bet the house on something, but had The Hunger Games failed, Lionsgate would be a very, very different business now.
Yet it didn't. And Lionsgate now finds itself in an interesting position. For the next two years, it's got a huge movie on its slate courtesy of its decision to take on the Hunger Games project, and the many correct decisions it took in doing so will bear fruit for the foreseeable future. It still deals with smaller horror titles, the kind that helped define its early days. But tellingly, the clanking horror-themeed logo of old has gone, to be replaced by something cleaner and broader. This year, it also scored another big hit, with Now You See Me. A sequel to that is already in the works. The Expendables 3 is lined up for next year, too.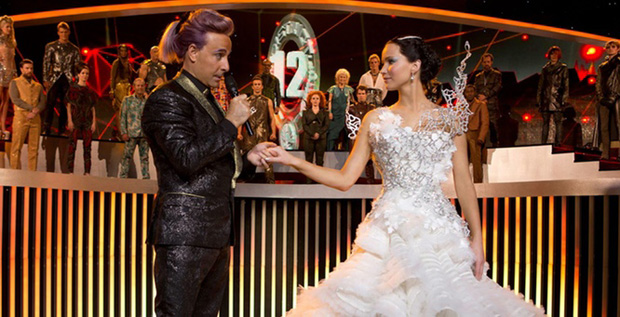 Lionsgate didn't exist in 1996, and now, it's effectively the closest we've got to another major. And it's jumped in the gap left behind by traditional movie studios looking to reduce their exposure. The big studios are still backing their marquee brands – Sony Classics, Fox Searchlight and such like – to hunt for hugely profitable low budget fare. But they've left a gap for mini-studios looking to spend $80m on a movie rather than $180m.
Lionsgate isn't alone. The Weinstein Company, Film District, Focus, Relativity, Open Road Films, Roadside Attractions and CBS Films have, between them, come up with Safe Haven, Olympus Has Fallen, Insidious Chapter 2, Silver Linings Playbook, Lee Daniels' The Butler, Django Unchained, A Haunted House and Last Vegas.
Some of those use studios for distribution, but they're each developing and funding their movies, and each of those films we've just mentioned grossed north of $40m in the US alone, off a far-less-than-movie-studio budget. They're not just making the movies, they're making profits from them.
As bigger studios reduce their output, they leave gaps in the release schedule that are being eagerly filled by smaller, leaner outfits. Earlier this year, Jerry Bruckheimer remarked to us about the difficulty in getting a $40m picture off the ground. The argument was that it's not cheap enough to take a punt on, but not expensive enough to be a major 'event'. The truth is that he's more than likely talking to the wrong people, because there's a growing number of firms spending just that level on increasingly prominent films.
Granted, marketing and marketing budgets are still where the studios dominate, and it'll be fascinating now to see whether Lionsgate adopts more of a studio feel or ensures its roots are still fully in tact. But either way, opportunities are opening up for the savvier operators, and the success of The Hunger Games, and the relative failure of The Smurfs 2, demonstrate the riches and risks involved.