News
Divergent Stars Miles Teller and Shailene Woodley to Reunite in Drama Adrift
Stars of the troubled Divergent films in Miles Teller and Shailene Woodley now circle survival drama Adrift.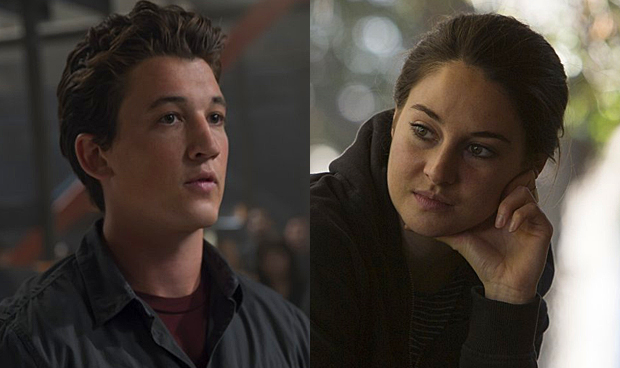 The Divergent films kicked off with an auspicious 2014 offering set in a proven dystopian genre, adapting the allegorical YA novels by Veronica Roth. However, they never quite ignited a lucrative Hunger Games-like fire as hoped and subsequent sequels in 2015's Insurgent and 2016's Allegiant arrived with minimal fanfare, resulting in an ignominious fate seeing would-be conclusion Ascendant essentially shelved after a failed pitch to continue as a television pilot. However, two of its (presumably former) stars Miles Teller and Shailene Woodley will co-star in the drama Adrift.
According to THR, Miles Teller is in negotiations to co-star in survival drama Adrift with the already-cast Shailene Woodley, who boarded the project back in February. While the would-be duo spent most of the Divergent films as mortal enemies, with Teller playing bellicose bully Peter opposite Woodley's titular attribute-divergent protagonist Tris, Adrift could see them playing an engaged couple. However, with Adrift based on a true story, the apparently happy couple will see a sailing trip on the way to Tahiti interrupted by a massive storm, leaving Woodley's character stranded at sea sans communication and forced to endure a 1,500-mile voyage to find her missing man and get rescued. The film will interweave her perilous travails with romantic flashbacks of their courtship.
For Miles Teller, star of the 2014 smash Whiplash and the maligned 2015 (Fox) Marvel movie Fantastic Four, Adrift would represent the fifth time he's shared the screen with Woodley, starting with 2013 drama The Spectacular Now and, of course, the existing trio of Divergent films. Teller will next appear in a duo of fall films in director Joseph Kosinski's drama Granite Mountain and Jason Hall's post-military life drama Thank You for Your Service. For Woodley, also known from films like The Fault in Our Stars, The Descendants and Snowden, Adrift could see her digging deep. She's currently seen on HBO series Big Little Lies.
In the director's chair for Adrift is Baltasar Kormákur, known from films such as 2015's Everest, 2013's Mark Wahlberg/Denzel Washington-starring graphic novel adaptation 2 Guns and another Wahlberg starrer in 2012's Contraband. Kormákur works off a script based on the real-life ordeal of Tami Oldham (Woodley's presumed character,) by the duo of Aaron and Jordan Kandell, who wrote last year's animated Disney hit Moana.
Adrift has yet to set any significant dates towards which to navigate.