News
Distorted Trailer Has Christina Ricci And John Cusack Seeing Things
Sci-fi thriller Distorted gets a paranoid first trailer, a release date, and poster.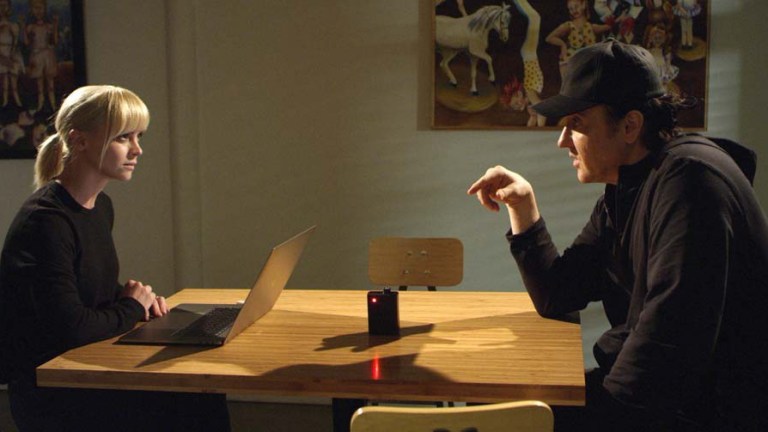 You know what it's like – you find a giant, imposing, futuristic apartment complex with lovely amenities but the price is so low. Wonder why. Surely…surely "The Pinnacle" can't be using you as a cog in a terrifying psychological experiment, right?
In the first trailer for techno-thriller Distorted Lauren Curran (Christina Ricci) moves into the aptly named "Pinnacle" with her husband and finds that something might be a bit off.
"What if someone is using this building as an experiment?" Lauren asks midway through the trailer. Seems like a good bet. 
Distorted stars Ricci, Brendan Fletcher, and John Cusack. Ricci's Lauren Curran is an artist who suffers from bi-polar disorder and recently endured a personal tragedy. She and her husband, Russell (Fletcher) relocate to the upscale and secure "Pinnacle" to escape their circumstances. Based on the trailer, however, things may not be entirely safe at the Pinnacle after all.
Ricci has done a lot of TV work recently (Z: The Beginning of Everything, Lizzie Borden Diaries) and is now making a welcome transition back to film. Cusack has made waves in Spike Lee's Chi-Raq. In Distorted he plays an investigative journalist brought on by Lauren to look into the events at The Pinnacle. 
Distorted is directed by Rob W. King (The Humanity Bureau) and debuts on June 22, 2018. 
The film was developed by Canadian production company Minds Eye Entertainment and is now being distributed by QME Entertainment. Distorted has been in the works for over a year and was originally intended to receive a multi-format distribution, including panoramic format Barco Escape. Barco Escape, however, ceased operations in February of this year. Distorted was also rumored to be receiving a virtual reality release as part of distribution but it's unclear as of now whether that remains the plan.
Check out the first poster below.