News
Disney's Upcoming Animated Movies
Disney has announced its upcoming slate of animated features, taking it through to the next four or five years (with sequels to Toy Story and Cars included). So let's take a peek...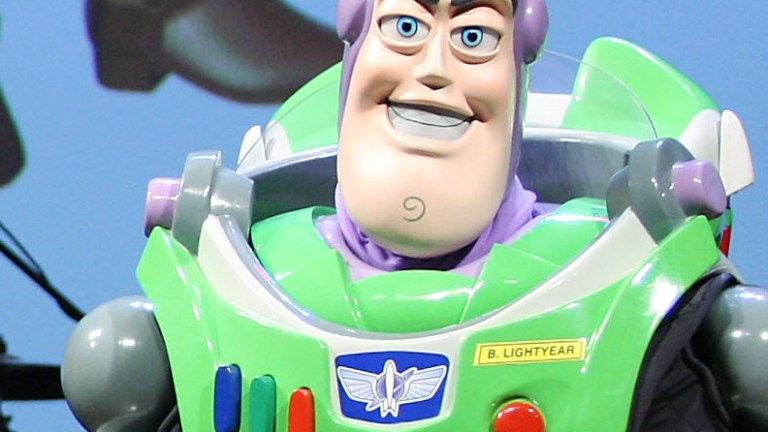 Disney has announced the slate of animated movies that it hopes will return the studio to the top of the pile. Given the success of Fox with its Ice Age and Horton Hears A Who films, and DreamWorks with its Shrek juggernaut and incoming Madagascar sequel, it's a tough time to be trying to reseize the initiative. But here's how it's going to do it…
Wall-EWe've know about this one for a while, as it's the brand new Pixar film, and it hits UK screens on 18th July. It's the story of what happens if everyone left Earth and left one robot behind. Andrew Stanton (Finding Nemo, Pixar's biggest hit) is directing.
BoltSet for release on 13th February 2009, this is the film that takes Disney animation into 3D, as all of their theatrical releases thereafter will be. It looks like a bit of a mix of Cars and Toy Story, as it's the tale of a dog who stars in a TV show, who ends up on a cross-country journey when he realises his screen superpowers aren't real. John Travolta is on voicing duty.
Tinker BellThis is a straight to DVD and Blu-ray release, which at least isn't another of those awful direct bastardisation sequels of Disney classics of old. It's out in October.
UpThis one's from the Pixar, and it's directed by the Monsters Inc team. Due out on 29th May 2009 (you can't fault them for forward planning), it's about a 78-year old man who suddenly gets a new lease of life, and perhaps gets the chance to explore the world after all.
Toy Story 3-DGet ready for the return of the Pixar film that started it all. This isn't the third film in the series – we're coming to that shortly – but instead a 3D version of the original. It's heading to cinemas on October 2nd, 2009.The Princess And The FrogPerhaps the film we're most looking forward to. Disney goes back to its hand-drawn animation roots here, and Ron Clements & John Musker (Aladdin, Little Mermaid) are directing. In our view, Disney abandoned 2D animated features simply because it got blinded by Pixar, and forgot that writing a good story was more often than not more important than the type of animation used. Rant over. This one is set for February 19th 2010. Yikes.
Tinker Bell North Of Never LandMore straight to DVD/Blu-ray fare. Expect it in 2009.
Toy Story 2 3-DDon't be washing your hair on February 12th 2009 if you fancy seeing the best Toy Story film to date on the big screen. This too is getting the 3D treatment. And if it whets your appetite, then you won't have long to wait for…
Toy Story 3After years of stop-start, will they make it/won't they make it, Toy Story 2 co-director Lee Unkrich is hard at work on the third instalment in perhaps Disney's most valuable animated franchise. It's out on July 16th 2010 (although the US will get it a month earlier – bah!), and Hanks and Allen are back on voicing duties.RapunzelSet for Christmas 2010, this is a CG retelling of the classic story from Walt Disney Animation Studios (i.e. not Pixar). We're promised to expect lots of hair. Disney has enjoyed lots of success with adapting classic stories, and this should be another.Tinker Bell A Midsummer StormYou know the drill by now. Straight to DVD/Blu-ray, this one due in 2010.
NewtGary Rydstrom is best known for his sound effects work, not least on recent Star Wars movies. But he's behind the camer…, sorry, computer, for Pixar's 2011 release. It's about the last male and female blue-footed newts on the planet who need to, well, 'work together' to save their species. Only they hate each other. Rydstrom previously directed the wonderful Pixar short Lifted, that played before Ratatouille.
The Bear And The BowPixar has a second film out in 2011, with its Christmas release being set in a "rugged and mythic" Scotland. Brenda Chapman, who co-directed DreamWorks' excellent The Prince Of Egypt, is helming this fantasy adventure.
Tinker Bell A Winter StoryEnough already. 2011.
Cars 2Set for the summer of 2012, we're in two minds about Cars 2. The first was too long, had a really saggy second act, but a sparkling first and final third. Ratatouille and Antz producer Brad Lewis is directing Lightning McQueen's second adventure, which sees him taking on the best in the world.
King Of The ElvesFrom Walt Disney Animation Studios, and based on a Phillip K Dick short story. This one's due at Christmas 2012.
Is this going to be enough for Disney to fight back? Leave your thoughts in the comments box…