News
Disney Plus: Price, Deals, Bundles, Devices, and Best Options
For those adding Disney+ to their subscription line-up, we've got information on the best price deals and device compatibility options.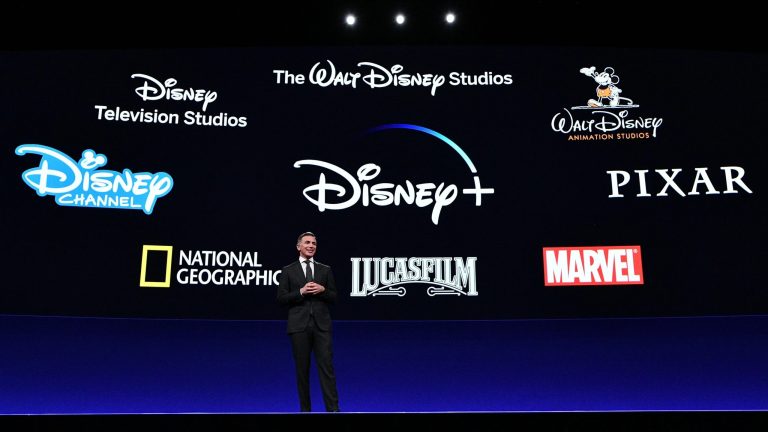 It's not surprising that many people are thinking about adding Disney+ to their list of streaming services they'll be subscribing to; after all, the new outlet has everything Disney, Marvel, and Star Wars related both new and old. Of all of the new streaming services with launches on the horizon, Disney+ appears to have the largest slate of existing content with a purported 7500 television episodes and 500 film titles available from its November 12 debut.
Enjoy a FREE TRIAL of Disney+, courtesy of Den of Geek!
But when making budget considerations, there are certain deals consumers should be aware of before they sign up, and they'll want to make sure their peripheral devices will actually run the app as well. Let's take a look at the options.
Disney+ Price
The regular price for Disney+ will be $6.99 per month, which is quite competitive with existing services like Netflix, Hulu, and Amazon Prime Video. However, if users choose the full-year option, they'll receive the lineup for $69.99, which works out to $5.83 per month — not bad! 
But you know what's better than a reasonable price point? Not paying at all until you know you like the service. You can grab a FREE TRIAL of Disney+, on us, right here!
Disney+ Bundles
But Disney+ also can include other services if you're willing to upgrade. For $12.99 per month, a Disney+ subscription can also include Hulu and ESPN+. The only catch is that you'll be getting the ad-supported basic version of Hulu, not the premium version without ads. Still, considering that ESPN+ on its own is $4.99 per month and ad-supported Hulu is $5.99 per month, so this is still a considerable savings. You'll have the option to select the bundle when the free trial period completes.
Disney+ Devices
Disney+ will also be available on Fire TV or Fire Tablet from Amazon. Disney worked out a deal with its own competitor to carry the Disney+ service on Fire devices. Users of any Amazon device with Alexa built in can also say, "Alexa, open Disney Plus," to bring up the channel on their connected devices. Verizon on the other hand will offer a year of Disney+ service for free for new customers who purchase Verizon Unlimited in any form or sign up for Fios. 
How Many Disney+ Accounts Can You Have?
Users will be able to create up to 7 profiles with avatars featuring familiar faces from Disney's many brands, and subscribers can use the service across 10 compatible devices with up to four concurrent screens per account. This will allow the whole family to enjoy Disney+ at a level Netflix charges extra for.
In the end, each television-viewing family will have to decide for themselves whether Disney+ has the content and the price point that justifies adding an additional monthly expense to the entertainment budget. Between the massive fanbases that already enjoy Disney, Marvel, Star Wars, and even Pixar and National Geographic content, Disney+ definitely has a leg up on the competition.
Michael Ahr is a writer, reviewer, and podcaster here at Den of Geek; you can check out his work here or follow him on Twitter (@mikescifi). He co-hosts our Sci Fi Fidelity podcast and coordinates interviews for The Fourth Wall podcast.