News
Disney Live-Action Remakes and Fairy Tale Movies Release Schedule
With Aladdin and The Lion King making all the money, Disney is in no danger of stopping its live-action remakes anytime soon.
You've probably noticed the avalanche of live-action fairytale remakes gracing your local multiplex over the last decade. And guess what? That is not about to stop any time soon since re-spinning a recognizable, fantastical yarn with human actors instead of animated ones always makes big money for the Mouse House. This process has become so popular that there are currently almost as many of these live-action fairy tales in production than Marvel Studios, DC Entertainment, or Star Wars movies. That's a lot of films. And with several just around the corner, we thought it was time to breakdown all of the release dates!
And with The Lion King and Aladdin out of the way, here is what comes next.
Enjoy a FREE TRIAL of Disney+, courtesy of Den of Geek!
Mulan – March 27, 2020
Here is one that has been moved several times, as it is. Originally slated for Nov. 2, 2018, it looks like it will have its final release date on March 27, 2020. We don't expect it to move again by simple virtue that it actually now as a director and lead, and we imagine should come together gracefully at this point.
Disney first bought a live-action Mulan script from screenwriters Elizabeth Martin and Lauren Hynek (that's been subsequently rewritten by Amanda Silver and Rick Jaffa), which is set to again bring the Chinese 'Hua Mulan' legend of a female warrior to the big screen. More intriguingly, the movie is also going to be directed by Whale Rider andThe Zookeeper's Wife's Niki Caro. The director also promised to ScreenCrush  the movie would be a "muscular piece of girly martial arts extravaganza in China." And it found its lead in Chinese cinema star Liu Yifei, who has been described as the "Fairy's Sister" in her native land's press due to her angelic features.
read more: The Rise and Fall of the Disney Renaissance
It should be noted that Martin and Hynek's original script came under fire when an anonymous blog alleged that the film had a white character (a merchant) as Mulan's love interest, who ends up fighting the villains for her as the hero in the third act. However, Disney has since announced that this script was a jumping off point, and all "primary characters," including the love interest, will be Chinese.
John August (Corpse Bride, Charlie and the Chocolate Factory) has taken on the scriptwriting duties.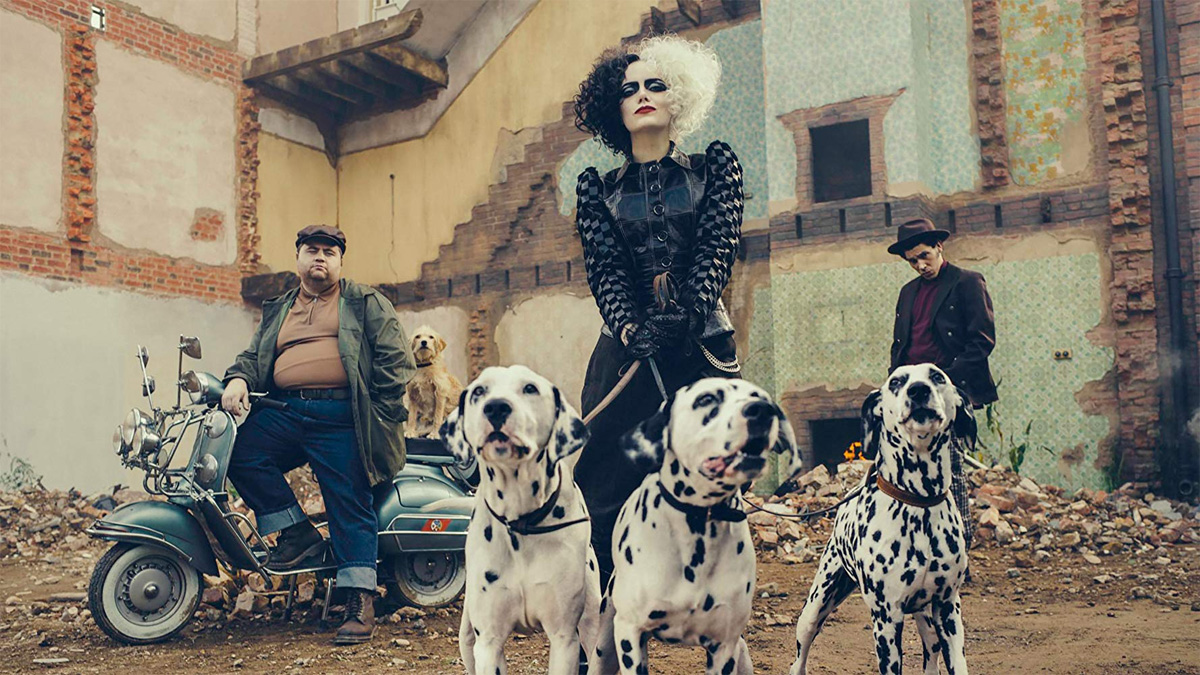 Cruella – December 23, 2020
Following in the footsteps of Angelina Jolie in Maleficent, Emma Stone is going to have her own fiendish turn, as she steps into the spotted fur coat with Cruella DeVille. Disney confirmed as much in April 2016 when it was revealed the Oscar winning Stone (The Favourite, La La Land) had nabbed the role of a character previously played in live-action by Glenn Close. However, given the title change from 101 Dalmations, it is highly likely that this will be a revisionist tale that pities the villainess and rewrites her transgressions as one of misguided heroism (again like Maleficent), as opposed to the puppy-stealing monster from the original animated film.
Aline Brosh McKenna of The Devil Wears Prada vintage is on scripting duties, along with Jez Butterworth, Kelly Marcel, and Steve Zissis. Mozart in the Jungle creator Alex Timbers is also purported to make his directorial debut on the project.
Dates Unknown
There are of course many other live-action fairy tales in development that haven't announced release dates just yet. Details on these ones are a little scarce, but here's everything we've heard about them so far.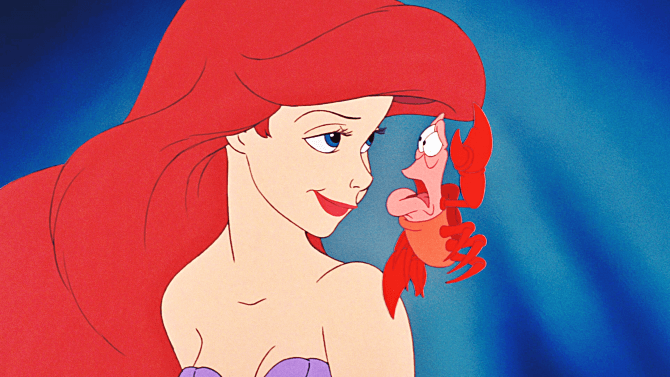 The Little Mermaid
Disney is meanwhile definitely making a live-action remake of the film that kicked of the Disney Renaissance. Before the original The Little Mermaid, Walt Disney Animation Studios was still struggling to find its voice 20 years on from the death of Walt himself, and afterward, the animated fairy tales took on a decidedly grandiose, Broadway style that led to a rejuvenation of talent. This is the last of that era's "classics" to be adapted into live-action.
Disney is eying the opportunity of going Under the Sea with Ariel, their copyrighted, auburn-haired mermaid. The film is to be directed by Rob Marshall, who helmed Into the Woods and Mary Poppins Returns for the studio (and Chicago further while back), who was tapped for the project by producer Marc Platt (Into the Woods, La La Land). Further the movie has made a bold choice in casting with Halle Bailey playing Ariel. This is the first time Disney has changed the ethnicity of one of its mermaids, tapping the star of Grown-ish. The film has also lined up Melissa McCarthy to play Ursula, the Sea-Witch, Javier Bardem to play King Triton, Ariel's father, and Awkwafina to play Scuttle and Jacob Tremblay as Flunder. One Direction pop star, Harry Styles, was offered the role of Prince Eric but has turned it down.
Alan Menken, who co-wrote the songs and scored the original 1989 movie, is returning to write new songs alongside Lin-Manuel Miranda of Hamilton and Disney's Mary Poppins Returns fame. Howard Ashman, who co-wrote the original songs with Menken and was seen as that movie (and therefore the Disney Renaissance's) driving creative force sadly passed away in 1991.
Read more about The Little Mermaid remake here.
Aladdin 2
Why not? The first remake was great right? (Actually, no it wasn't.) But it did certainly make over $1 billion worldwide. So Disney is exploring the possibility of a sequel that reunites Mena Massoud as Aladdin, Naomi Scott as Jasmine, and Will Smith as not-Robin Williams' Genie. Will it be a straight remake of the direct to video 1994 movie, Aladdin: Return of Jafar? It's possible but unlikely given that film is itself not exactly a classic, but it could be a loose inspiration for an original sequel (as could the Aladdin TV series that came afterward.)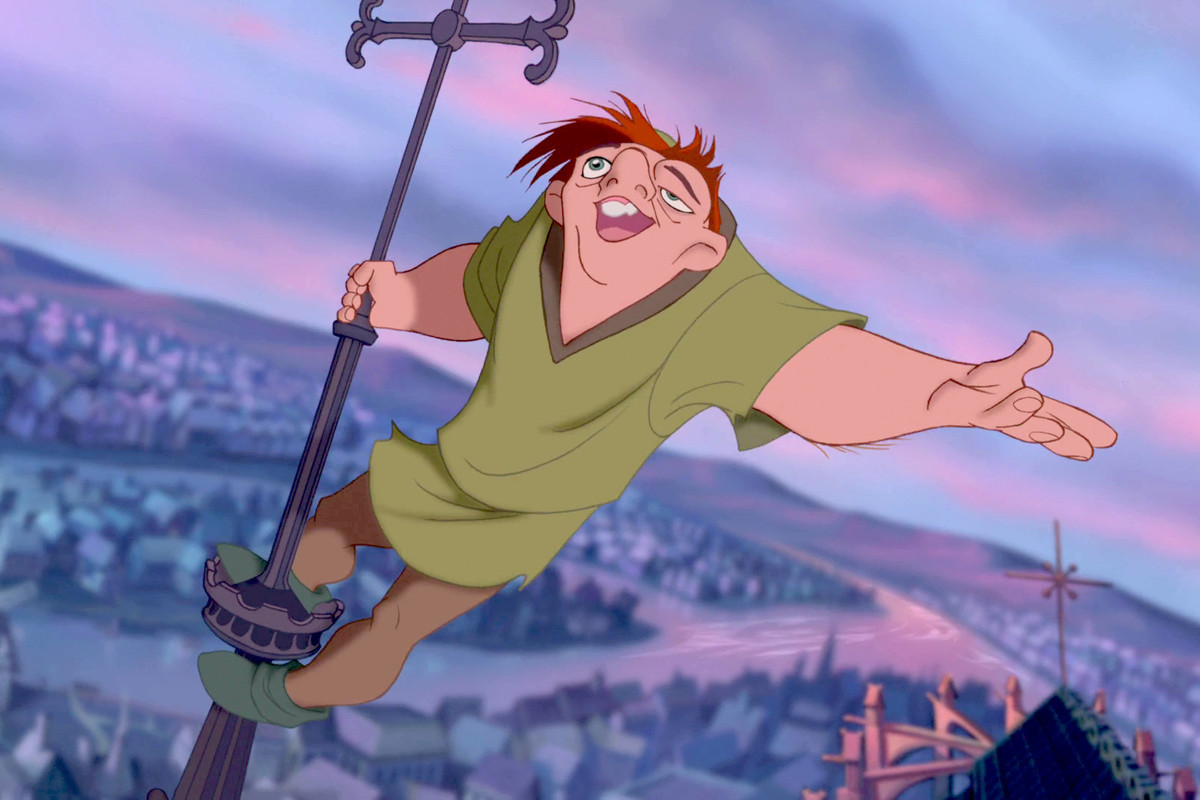 The Hunchback of Notre Dame
While not technically a fairy tale (hence my personal problems with the Disneyfied 1996 movie), Victor Hugo's The Hunchback of Notre Dame is looking to be remade by Disney into live-action. The original animated movie was a small disappointment in its critical reception for Disney Animation but maintains a soft spot in the heart of many a millennial who grew up with it. And whatever its (many) narrative problems that stem from adapting an adult novel about repression, faith, and historical continuity with the past into a children's adventure, several of the Gothic songs by Alan Menken and Stephen Schwartz are gosh darn epic.
Disney is leaning into that with the pair apparently writing new music for an intended remake. Also Frozen's Josh Gad is attached as producer. Could he play Quasimodo himself? Honestly, if they took more from the 1939 live-action movie starring Charles Laughton, and less from the '96 film beyond the music, this could theoretically work…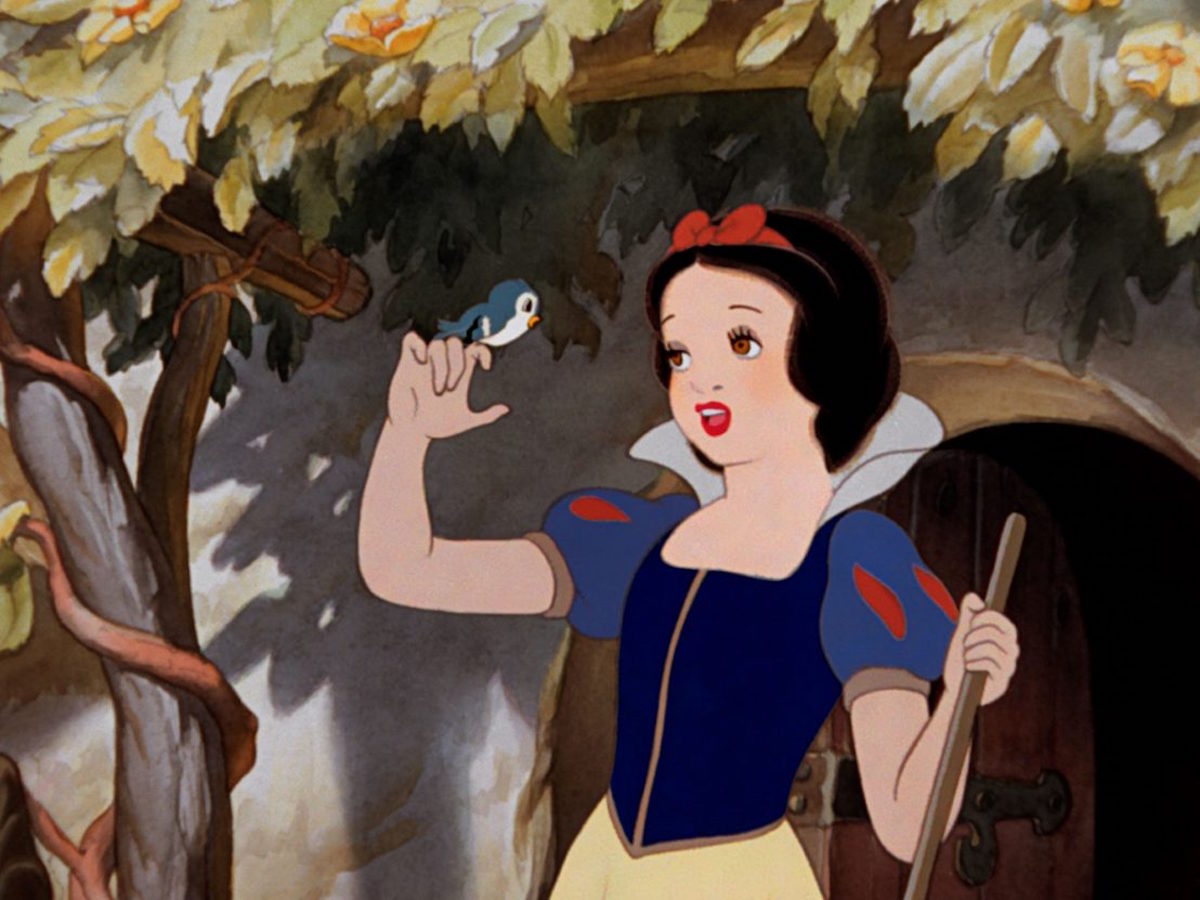 Snow White
When at first you don't succeed, try and try again. Indeed, the lone Disney live-action remake (that wasn't a sequel) to flop at the box office was the studio's wild attempt to reimagine the Snow White fairy tale in the weird and artsy Mirror, Mirror. A visually sumptuous (if dull) film, it only pulled slightly from Disney Animation's very first film, the classic Snow White and the Seven Dwarfs (1937). To be fair, it came out in 2012 before the whole "just shovel audiences with what they already love" formula had been perfected. It also competed that year against the much cooler looking (but equally vapid) Snow White and the Huntsman.
Disney is ready to correct the mistake with what is sure to be a more slavish and nostalgic homage to their earlier triumph in this new Snow White adaptation that is supposed to have new songs from Tony winners Benj Pasek and Justin Paul. The pair also wrote the slick, Top 40 ready ditties to Fox's The Greatest Showman, which has a major following in high schools everywhere.
Lilo & Stitch
A live-action/CGI hybrid remake of this "one girl and her weird blue alien friend" comedy from 2002 is in the works at Disney, under the guidance of producers Dan Lin and Jonathan Eirich, who were also behind the Aladdin remake.
Disenchanted
At long last, we might just get that Enchanted sequel, which seemed like such a sure-thing all the way back in 2007! This would be a follow-up to Disney's delightful self-satirical farce about animated fairy tale characters making the jump to the big screen. It is the movie that made Amy Adams a star, and she has patiently championed for another turn as Giselle, the princess-to-be who opted instead to become a presumably great stepmother in 21st century New York.
Adam Shankman (Hairspray) is now directing, and there have been multiple screenplay drafts by Jessie Nelson, J. David Stem, and David N. Weiss. Yet, not much else is yet known about the project, although it's rumored to include James Marsden as Adams' formerly animated suitor, Prince Edward, and Patrick Dempsey as Robert Philip, the man Giselle ended up marrying in the magical land of… Manhattan.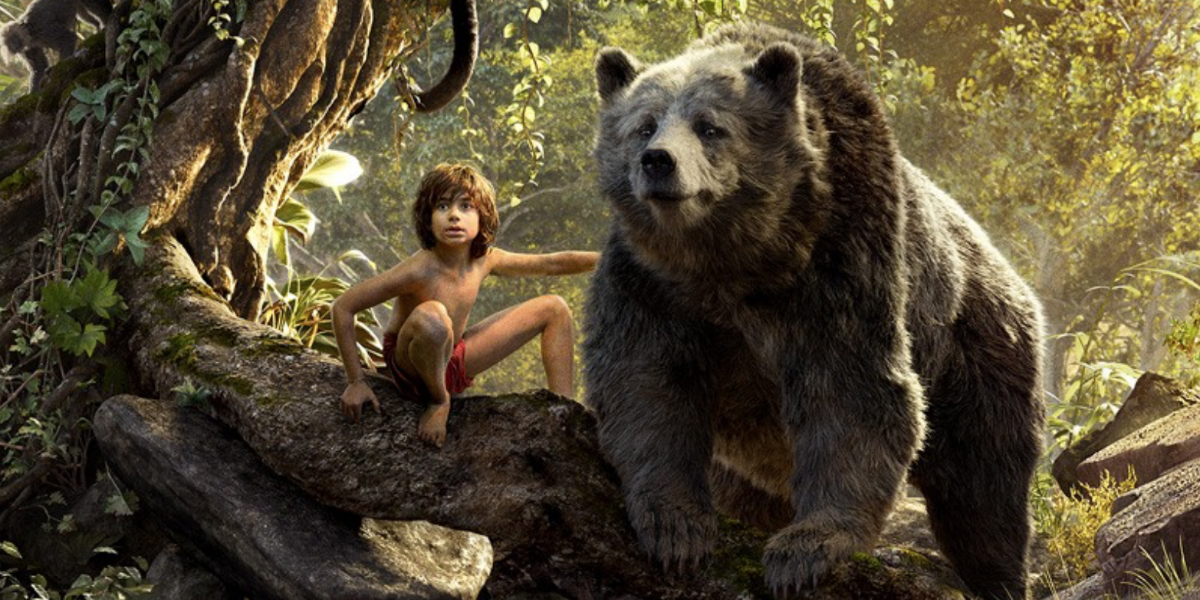 The Jungle Book 2
Speaking of Favreau, he is slated to also return to Disney for The Jungle Book 2. Indeed, that movie, which also has screenwriter Justin Marks hired to reprise his work, would continue the story of Mowgli and all the lovable characters from the 2016 film. However, as The Lion King appears on the outside to be the priority for Disney, it makes this film's prospects a bit ambiguous since Neel Sethi can presumably only play Mowgli for so long.

Pinocchio (Not Disney)
Robert Downey Jr. is producing and starring in a live-action Pinocchio, heralding from Warner Bros. and his own company, Team Downey. He'll play Geppetto, and some reports have suggested that he might even provide the voice for a CGI Pinocchio, too. The film has had various incarnations as a screenplay over the years, including with drafts turned in by Jane Goldman (Kingsmen: The Secret Service), Bryan Fuller (Hannibal), and Michael Mitnick (The Giver).
Previously Ron Howard has been attached to direct, and Paul Thomas Anderson passed on the job afterward. It is currently unclear if this movie is still in production or has been shelved for good.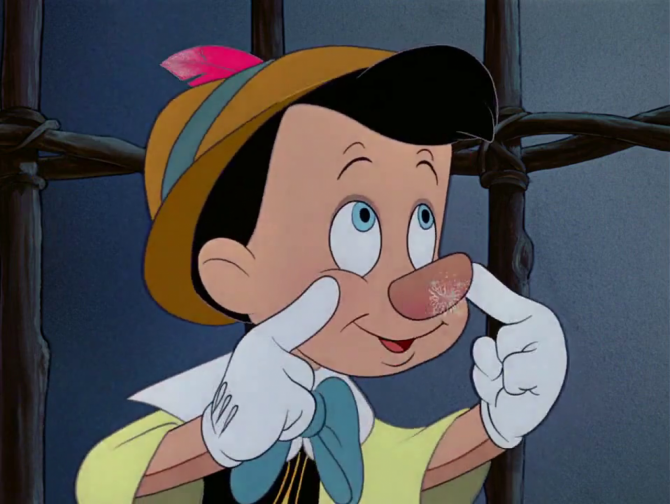 Pinocchio (Disney, This Time)
But just so you know, yes, Disney has their own adaptation of Pinocchio in production, albeit who knows when we will see it. This one currently only has a screenwriter attached, Pete Hedges, best known for What's Eating Gilbert Grape, About a Boy, and Dan in Real Life.
Prince Charming
Given the decent success of Cinderella, it's not too surprising that Disney is looking at ways to tell other stories in that film's world. Thus when Matt Fogel wrote a comedic script about Prince Charming and his underachieving brother, Disney bought the piece and has put it into production. It is unclear yet whether Richard Madden will actually play this verison of PRince Charming, or if we're in for a whole new prince with dazzling white teeth.
The Sword in the Stone
This one could be a franchise-launcher if all goes well since The Sword in the Stone was the first novel of T.H. White's four-part The Once and Future King series. The film comes from Disney, and marks another of their live-action dusting-offs of beloved animated films. Bryan Cogman – one of Game of Thrones' writers and producers – is working on a script, suggesting that this take could be a little darker and more grown up than the 1963 classic.
No word has been heard on this one for a while, though…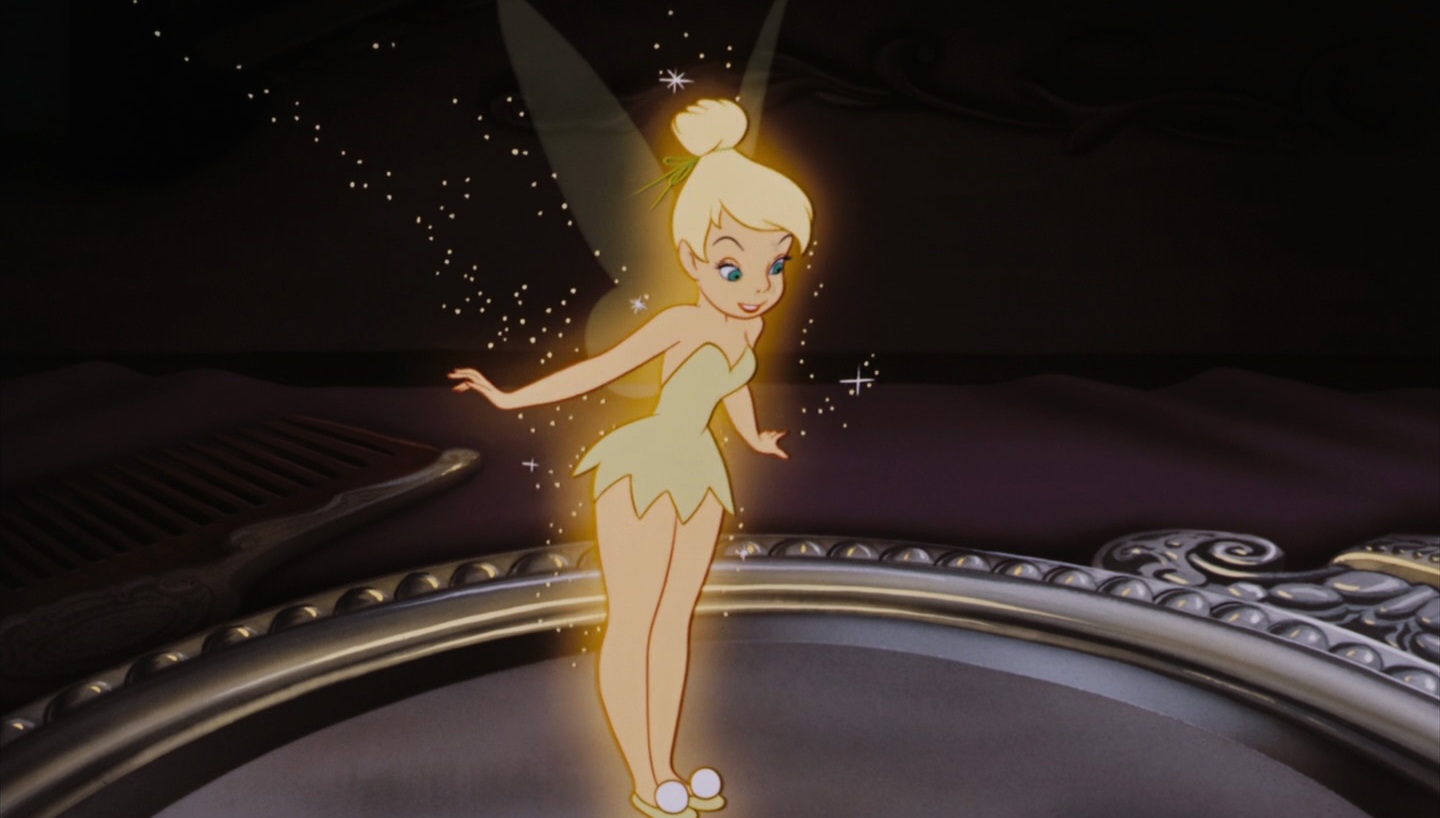 Dinsey's Tinker Bell
Not content with their animated straight-to-DVD Tinker Bell series, Disney is also producing a live action cinematic spectacular for the Peter Pan's fairy pal. It's called Tink Bell, and Reese Witherspoon is attached to star. Victoria Strouse – who's recently worked on Finding Dory – is scripting it after previous drafts by Marti Noxon and Elizabeth Shaprio.
We'll update this article with more information on these movies as we hear it.