News
Disney Eyes Wedding Crashers Director David Dobkin for Family Film Overnight
Wedding Crashers helmer David Dobkin is in talks to tackle Overnight, a Home Alone-esque family film for Disney.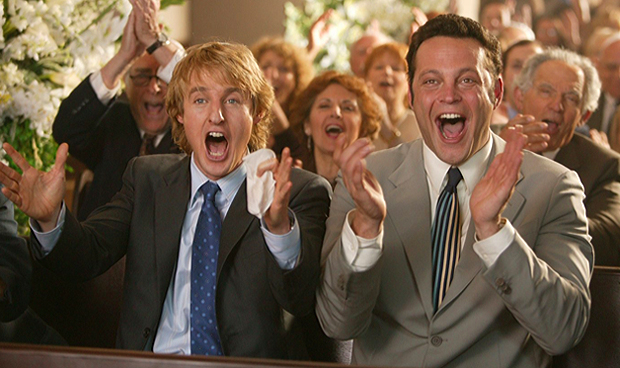 The current state of blockbuster films isn't exactly offering a wealth of choices in terms of good, old-fashioned family outings – at least the kind that don't feature digitally-animated sassy singing anthropomorphic animals. However, something is apparently brewing at Disney that's looking to recall the glory days of zany live-action innocence akin to the Home Alone films and said project now has a director.
According to The Hollywood Reporter, director David Dobkin, who famously directed the lewd comedy smash Wedding Crashers, is in talks to helm a described family adventure film Disney picked up in turnaround from Sony titled Overnight. Falling into a comedic wish-fulfillment paradigm best exemplified in the 1990 smash hit Home Alone, the plot centers on a father/son duo who win the magical, toy-riffic prize of spending the night in a giant, extravagant fictional equivalent of former New York City toy store FAO Schwarz, which was famously featured in several films and notably emulated in 1992's Home Alone 2: Lost in New York. Coincidentally, the paternal bonding of the sleepover prize is interrupted by a group of thieves looking to loot the store. – You can see where that's going, right?
Besides the 2005 Owen Wilson/Vince Vaughn-starring comedy hit Wedding Crashers, David Dobkin directed the 2007 comedy Mr. Woodcock, later having his name removed, subsequently fielding films such as Fred Claus, The Change-Up and The Judge. However, he has dabbled in the action genre with the 2003 Owen Wilson/Jackie Chan western buddy movie sequel Shanghai Knights and was also recently behind the camera for episodes of the slick small-screen chopsocky of AMC's Into the Badlands. With Disney's Overnight, Dobkin will work off a script by Oren Uziel, who penned scripts for 22 Jump Street, the next mystery Coverfield movie and the gestating Mortal Kombat reboot film.
The Overnight project, produced by Neal H. Moritz and Ori Marmur (Passengers), had been a revolving door of personnel, with Napoleon Dynamite director Jared Hess formerly attached and was even envisioned as a starring platform for Will Ferrell. While there are no stars currently attached to the project, Disney reportedly considers it a "high priority."