News
Disney Developing African Princess Movie Sade with Rick Famuyiwa
Dope director Rick Famuyiwa is developing Sade, a live-action movie with an African Disney princess.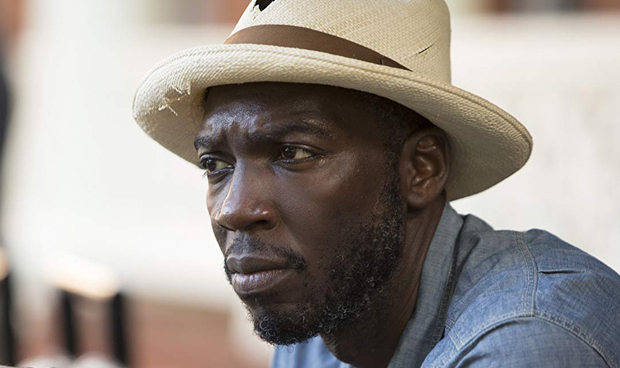 Disney's lineup of motion picture princesses, both animated and live-action, is about to get another African addition – after Disney/Marvel just gave us Shuri in Black Panther – with a developing project, called Sadé.
Rick Famuyiwa, director of 2015 drama Dope, is attached to produce Disney's newly-acquired movie project, reports Deadline. The movie will be based on an original idea pitched by Ola Shokunbi and Lindsey Reed Palmer, a duo who wrote the script for a 2017 short comedy film, called Break. Producers Tendo Nagenda and Zoe Kent are overseeing the project for Disney.
The movie, which will see Shokunbi and Palmer pen the screenplay, will depict the ordeal of the ordeal of the titular Sadé, a young African princess who discovers that she possesses magical warrior powers. Joined by the kingdom's prince, Sadé goes through a process of accepting the reality of her new abilities and uses them to protect her kingdom from the imminent threat of a mysterious evil force.
While the title (as it currently stands,) might lead some prospective moviegoers to be confused with the name of the famous singer of "Smooth Operator" fame, the title similarity is quite poetic for a film that's set to showcase Disney's first originally-conceived live-action African princess, since Sadé – as the singer's popularity edified the zeitgeist is pronounced "shah-day" – translates from Nigerian to mean "honor bestows a crown."
Regardless, Sadé sounds like an interesting addition to Rick Famuyiwa's backlog. The helmer is currently attached to direct graphic novel adaptation Black Hole (not the 1979 Disney movie), as well as Netflix Keanu Reeves movie Past Midnight. He recently exited Warner's DCEU Flash solo movie, tentatively titled Flashpoint. While his experience as a producer is mostly limited to a television tenure on Showtime's The Chi, the Sadé project could become an important offering on Disney's slate. However, there's no word yet on whether Famuyiwa will assume the director's chair. Besides 2015's Dope, he previously helmed HBO 2016 TV movie Confirmation, 2010's Our Family Wedding, 2002's Brown Sugar and 1999's The Wood.
We will keep you updated on Disney's Sadé as things develop!
Read the latest Den of Geek Special Edition Magazine Here!