News
Disney Announces Packed Release Date Schedule Up to 2023
Untitled Marvel, Star Wars, and Indiana Jones movies are given release dates (and The New Mutants is still on track)!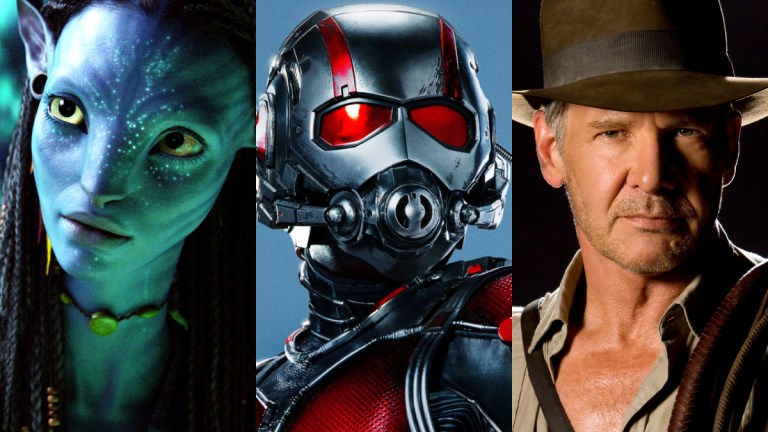 With their recent acquisition of 20th Century Fox, a year chock full of $1 billion-plus box office hits, and the much-anticipated launch of streaming service Disney+ rolling out worldwide, we're sure the execs at the Walt Disney Company are feeling pretty good about things right now. So much so, in fact, that they've confidently announced a four-year schedule of release dates that reaches right up to the end of 2023.
There are a lot of as-yet-untitled movies on the list (via The DisInsider), including lots of spots for Fox-produced projects as well as several Disney animations and live-action remakes. But there are also spaces reserved for some of the House of Mouse's biggest franchises, teasing several big future releases.
First off, the elephant in the room: yes, The New Mutants is still on track to hit cinemas on April 3, 2020, meaning we'll finally (finally!) get to see Josh Boone's long-delayed superhero chiller–aka the last of the Fox-produced X-Men movies.
Speaking of superheroes, there's also a whopping seven untitled Marvel movies on the cards, on top of the slew of Phase 4 titles already in production–three MCU films in 2022 and four in 2023. Presumably, some of those will be taken up with the announced but undated Ant-Man 3, Blade, and Guardians of the Galaxy Vol. 3, as well as a Captain Marvel sequel and maybe even an Avengers 5.
Moving away from the Marvel Cinematic Universe, Lucasfilm also has a couple of big-hitters in the mix. An Indiana Jones film has been scheduled for July 2021, suggesting that the mooted fifth franchise instalment could be entering production earlier than we thought. (To make that date it would have to be Steven Spielberg's next project after the West Side Story remake), while an untitled Star Wars movie–potentially the first in Rian Johnson's new trilogy–will hit cinemas on Dec. 16, 2022.
In terms of mega-budget sci-fi spectacles, Disney also has both Christmases on either side of that covered, as it welcomes James Cameron and his giant blue aliens into the fold: Avatar 2 is on the list for Dec. 17, 2021, with Avatar 3 scheduled for Dec. 22, 2023.
We'll bring you more on all of these new releases as we have it. In the meantime, you can read more about Marvel's current Phase 4 slate, as well as what the future of Star Wars has in store.