News
Director found for remake of The Seven Samurai
The director of Monsters Vs Aliens and Gulliver's Travels, Rob Letterman, is to tackle Akira Kurosawa's The Seven Samurai...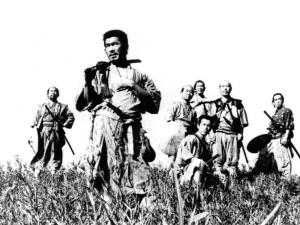 Every now and then, we talk about a job as a directorial poisoned chalice. Perhaps this project here is the best example that we've found thus far. The Weinstein Company is pressing ahead with plans for a remake of Akira Kurosawa's The Seven Samurai. And whilst this is a project that's been in development since 2006, it finally looks to be pressing forward.
So who have The Weinstein Company appointed to direct the new film? That'd be Rob Letterman. His CV includes films such as the really rather good Monsters Vs Aliens, Shark Tale, the live action take on Gulliver's Travels, and the upcoming Goosebumps movie.
The Tracking Board reports that it may be the project goes down the animated route (something that's far from definite), although effectively, Pixar's A Bug's Life is an existing animated take on The Seven Samurai.
No further details are available at this stage, but presumably Letterman will pick this up once he's fully done with Goosebumps. More as we hear it.
Like us on Facebook and follow us on Twitter for all news updates related to the world of geek. And Google+, if that's your thing!