News
Digimon Adventure tri. Movie 2 Will Be Dubbed
The dubs of Digimon Adventure tri. continue with Determination.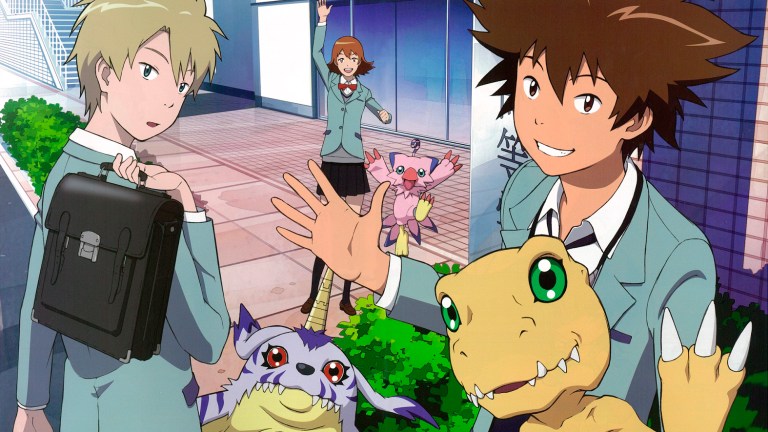 Digi-see? Digi-hear? Digi- know that Shout! Factory has acquired the North American broadcast and home entertainment rights for the first three films in the Digimon Adventure tri. series? Shout! plans to release the films with both Japanese and English audio on DVD and Blu-ray along with digital releases through electronic sell-through distribution.
We've just learned, thanks to a tweet from Tai's voice actor Joshua Seth that the second movie in the series, Digimon Adventure tri. Determination will be dubbed in English! Below you can also see what the cover of the DVD will look like. From that we also know the film will be released on August 15, 2017.
The first film in the series, Digimon Adventure tri. Reunion will be released on May 16 2017. You can find a trailer for the release below.
The film will include both the English dub track and the original Japanese audio with English subtitles. This is a first for Digimon releases in North America, which have always had the dub tracks. The film will also include two bonus features, interviews with the cast/director and a look inside the LA premiere of the English dub.
We know that Shout has licensed the first three Digimon Adventure tri. films for release, so it looks like the third film is likely to receive an English dub as well.
You can read the official description of the film from Shout! Factory below.
DIGIMON ADVENTURE tri. — REUNION picks up when the beloved Digimon Adventure 2002 series ended. It's been six years since that summer adventure when Tai (now in high school) and the rest of the "DigiDestined" crossed over to the Digital World, and nearly three years since the frenzied final battles between warring factions. With the gate to the Digital World closed, time continues to pass, until the adventure "digi-volves" once again.
If you're interested in more about the Digimon Adveture tri. films, check out our review of the first movie here and the second movie here.