News
Digimon Adventure tri. Chapter 3 Dub To Debut At Anime Expo
The third entry in the Digimon Adventure tri. series will be screened along with a cast Q&A.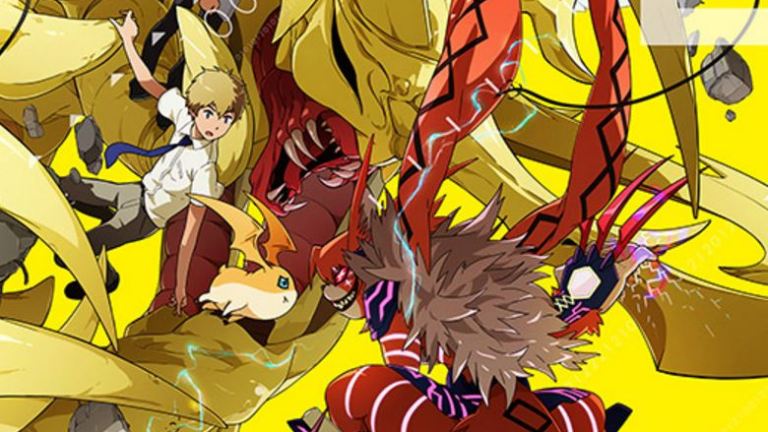 The digidestiny starts today! The English language dub of Digimon Adventure tri. Chapter 3: Confession will premiere at Anime Expo on Saturday, July 1 at 10:30AM. The convention announced that English dub actors Joshua Seth (Tai), Jeff Nimoy (Tentomon), and Colleen O'Shaughnessey (Sora) will take part in a Q&A session for the film.
The first dubbed film in the Digimon Adventure tri. series was screened in select theatres last September, making the second film in the series the only one not to seen in theatres (so far, anyway). 
However, Digimon fans attending the convention will get the chance to purchase Digimon Adventure tri. Chapter 2: Determination on DVD and Blu-Ray well ahead of its August 15 release date. That DVD will available courtesy of Shout! Factory, who licensed the first three Digimon Adventure tri. films. They are collaborating with Toei Animation for the dub premiere at Anime Expo.
The news of this screening confirms what many fans suspected, that the third film would be receiving a dub track. After the news of the second film being dubbed, it was highly suspected the third would be as well. Good to see the original cast is still in high demand.
You can read our full review for the third Digimon Adventure tri. film here, but we've got a quick except.
Confession, delightedly, is a welcome return to form for the series. Sure parts of it make no sense and continue to raise questions, but it's Digimon. Everything I love about Digimon (minus the dub's frequent jokes) is there. 
Anime Expo will run from July 1 to July 4 at the Los Angeles Convention Center.
Shamus Kelley has a history of taking off his shirt. Follow him on Twitter!