News
Die Hard 6 is Still a Thing According to Bruce Willis
Bruce Willis confirms that Die Hard 6 is still on the cards, as he flies off to check out the new script...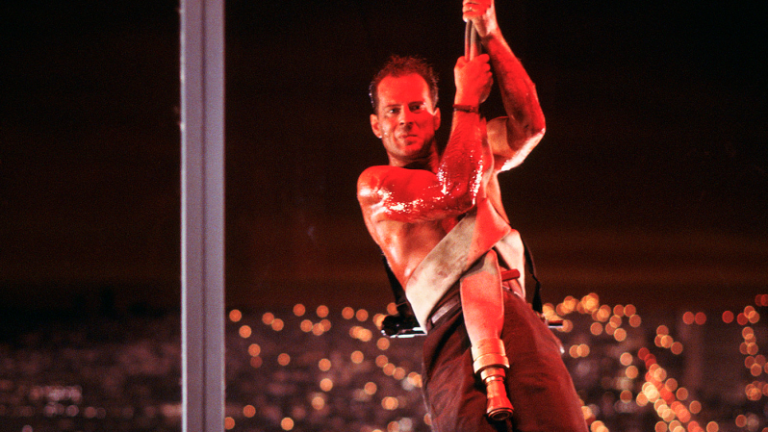 Even though he's been plying his trade with effectively cameo roles in a series of straightish-to-DVD productions, Bruce Willis still has his eye very much on the big screen. He's about to appear in the remake/reboot of Death Wish, that Eli Roth has directed. And then there's the small matter of the mooted sixth film in the Die Hard series. Apparently, there was a fifth one, but we have long attempted to wipe that from our memory.
The last we heard of the next film it was to be a project called Die Hard: Year One, that's set to be directed by Len Wiseman (who helmed the fourth movie in the series). It would part be set in the present, and part of it would explore the origins of the John McClane character in the 1970s.
Willis, then, is doing the interview circuit at the moment as he promotes Death Wish, and on The Tonight Show with Jimmy Fallon, the host asked him if Die Hard 6 was still happening. Bottom line: it is.
"I'm about to wing out to California to start to see what the script looks like," Willis confirmed. "So I think so, yeah." It's not clear if that's still the Die Hard: Year One version of this movie, which at one point was said to involve using the classic, Willis version of John McClane as a bookend/framing device. 
In any case, that ain't saying much, but it's the most progress we've heard on the project in a couple of years. We'll keep you posted. Willis has a lot more interviews to do in the weeks ahead, so the subject is bound to come up…