News
The Devil in the White City Goes to Hulu with Scorsese, DiCaprio
Martin Scorsese and Leonardo DiCaprio are now executive producing The Devil in the White City as a Hulu series instead of a movie.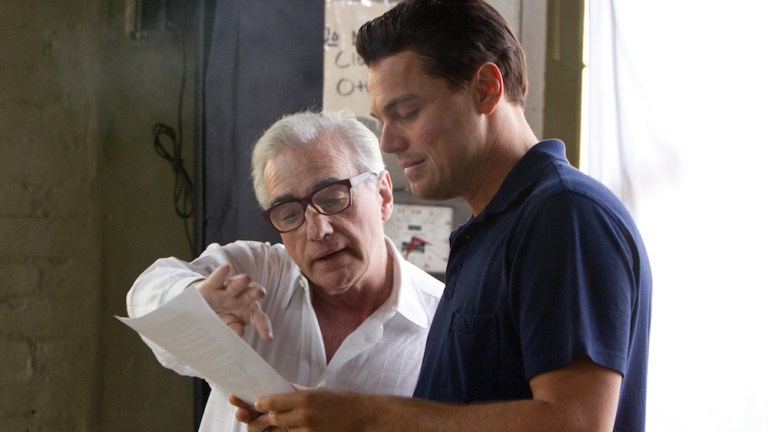 At a glance, Martin Scorsese/Leonardo DiCaprio's partnership and Hulu would appear to be strange bedfellows. But then again, that was always the appeal of Erik Larson's The Devil in the White City, a nonfiction book that read like the most elegant of thrillers, and which contrasted the lives of Daniel Burnham, one of the turn of the century's preeminent American architects charged with largely designing Chicago's 1893 World's Fair, and Dr. H.H. Holmes, the serial killer who stalked his prey among the spires of Burnham's wonders.
Indeed, the fascinating historical recording of a forgotten eighth wonder of the world—as well as one of America's earliest and most prolific serial killers with a body count estimated to be between a dozen and several hundred women—became a bestselling book for Larson in 2003 and was eventually poised to become a star vehicle for DiCaprio after he obtained the rights nearly a decade ago. With the plan originally to be for Leonardo DiCaprio to star as H.H. Holmes and Martin Scorsese to direct in a film that looked to be their next project after the Oscar nominated Wolf of Wall Street, little actual news about the project has trickled out since 2015, when Scorsese's involvement was announced alongside screenwriter Billy Ray (Shattered Glass, The Hunger Games). The lack of movement in the following four years makes the choice of reconfiguring a Devil in the White City adaptation not entirely surprising.
As per the Hulu announcement, Scorsese and DiCaprio remain attached to executive produce the limited series version of the film, alongside Paramount Television, Stacy Sher, Rick Yorn, and Emma Koskoff. However, no showrunner is yet attached and it remains ambiguous who would play Holmes. Theoretically, DiCaprio could make his long awaited return to television with the project (remember Growing Pains, y'all?), but it appears likely he'll stay attached beyond the role of executive producer. (Keep in mind that Holmes was executed at 34-years-old and DiCaprio is currently 44-years-old.)
Still, the move seems prudent. The most remarkable thing about Larson's book is how it invests readers into Burnham's uniting of elite architects across the country as much or more than the story of Holmes' methodical and cold-blooded murders, often involving a gas chamber in his hotel of horror. Confining these dueling narratives to two or even three hours always appeared a gargantuan task, even for Scorsese. Also, television is of course experiencing a golden age, not least of all because Scorsese has made the jump by using Hulu's competitor, Netflix, to release his latest film: The Irishman. Perhaps it should be unsurprising that an adaptation of a book about the highest and heights, and lowest of dark lows, in the Gilded Age would need a long-form format to be done justice.