News
Detroit: New Trailer Focuses on True Events of Kathryn Bigelow Film
John Boyega and Anthony Mackie star in Kathryn Bigelow's Detroit, and a new video details real historic details.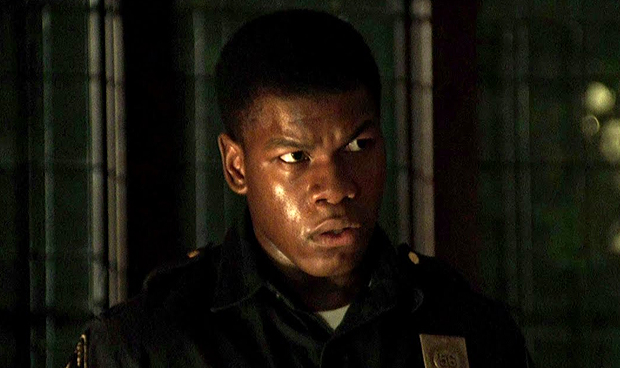 The return of Oscar-winning director Kathryn Bigelow approaches with the release of the latest video for her drama Detroit, tackling the historical events that escalated the monumental 1967 Detroit Riot. Besides arriving as a timely offering during a somewhat analogous contemporary period of activism and civil unrest, the film also happens to brandish an impressive cast, notably Star Wars Sequel Trilogy co-star John Boyega, whose role in this epic as a security guard may, unfortunately, have him being called "traitor" for a different reason this time.
In the new video some of the actual real-life historic events that the film is based on are influenced with people who were really there.
Detroit depicts 1967 Detroit Riots, a low point during the early post-Civil Rights Act era and one of the deadliest, destructive instances of public disorder in the history of the U.S., briefly turning the Motor City into the frontline of a second war for the country. The focus shifts to John Boyega's central character, a conscientious DPD officer who is bracing himself for the coming storm of the riot. However, one of the riot's most notorious incidents takes center stage in the Detroit trailer, showing the ordeal of a group of black men staying at the Algiers Motel to get away from the violence, who, after a misunderstanding, find themselves the focus of the already on-edge authorities' excessive and sadistic reprisal. Consequently, Boyega's embattled cop, a black man stuck in a racially charged incident, is trying to serve as a uniformed mediator amongst the sides who stir a sea of destruction and irrationality.
The cast of Detroit is an intriguing mix of familiar names. Besides star John Boyega, the film also features Marvel Studios' Falcon and Kathryn Bigelow film alumnus Anthony Mackie (The Hurt Locker), John Krasinski (13 Hours) Tyler James Mitchell (Criminal Minds: Beyond Borders), Jason Mitchell (Kong: Skull Island), Jack Reynor (Sing Street), Hannah Murray (Game of Thrones), Jacob Latimore (Collateral Beauty), Kaitlyn Dever (Last Man Standing), Will Poulter (The Revenant) and marks a high-profile project in the nascent acting comeback of former Lost star Malcolm David Kelley.
Director Kathryn Bigelow works off a script by Mark Boal, who wrote two of her signature films in 2008's The Hurt Locker (which, at the 2010 Oscars, took top prize and a Best Director win for Bigelow,) and 2012's Zero Dark Thirty. Detroit will be Bigelow's the first feature film since the latter. She's also known for helming classics such as 2002's K-19: The Widowmaker, 1995's Strange Days, 1991's original Point Break and 1990's Blue Steel.
Detroit gets ready to showcase the directorial return of Kathryn Bigelow when the film hits theaters on Aug 4.
Here is the first trailer if you missed it.