News
Details emerge on Sony's new Spider-Man film
The Spider-Man reboot is going to be cheap, star-free and very back to basics, if the latest reports are to be believed…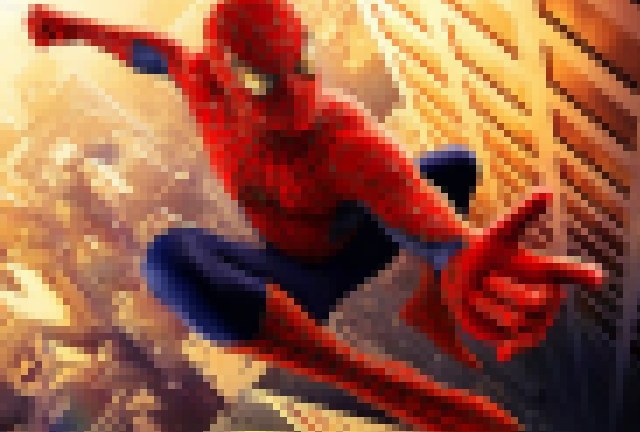 In case you were in any doubt what the advantage to Sony was of rebooting the Spider-Man franchise, and letting Sam Raimi and Tobey Maguire go, let the latest news on the film get to the core of it. For while yesterday's appointment of Marc Webb as director of the next Spider-Man film was an interesting move, and we've no intention of writing off the next movie, the simple economics here are that Sony is going to be spending about a third of the money it would have to have spent on Raimi's Spider-Man 4 to get it to the screen.
According to The Hollywood Reporter, the budget for the new Spider-Man film is going to be a 'mere' $80m. In terms of big blockbuster movies, that's a staggeringly cheap sum of money. In fact, we can't think of a big blockbuster film that's come in for such a cheap price in recent memory, let alone a superhero one (Kick-Ass being the only exception, but that was independently funded). Most are routinely costing north of $150m.
It rules out any chance, you would think, of a star name going anywhere near the project. And it means that the likes of Taylor Lautner or Joseph Gordon-Levitt would have to sign a multi-picture, fairly cheap deal if they wanted to step into the Spidey-suit. We'd go further than that: we think Sony will plump for an unknown now, and go down the route that Superman did with Brandon Routh.
Furthermore, it's confirmed, too, that Marc Webb has the option to direct two more Spider-Man films after this one. As for the narrative? The site reports that "the story will be pared down to center on a high school kid who is dealing with the knowledge that his uncle died even though the teen had the power to stop it", and that it'll based around the Ultimate Spider-Man comic book series "where the villain-fighting took a back seat to the high school angst". Again, teen angst seems cheaper to make than big fights with big villains.
Sony's decision to reboot hasn't, you might have noticed, been too popular in fan circles, but after watching (500) Days Of Summer again, its choice of director is tricky to grumble with. It's just what economies are involved in bringing the film in for such a tight price tag that alarm us slightly. But if talent costs are pared down to the absolute minimum (and the cost of Raimi and Maguire alone would probably have added at least $30-40m to the budget of Spider-Man 4), then you just hope that there's enough left to give us a big screen Spider-Man spectacle (Spider-Man 3 was a bumbling film, but at least there was the fun of watching the webslinger do his stuff on the big screen – that's the kind of thing we'd hate to see scaled down too much).
That budget has to stretch to the extra expense of 3D, too, more than likely. And it's unlikely to pay for a Bruce Campbell cameo, either. Bah.
If things get any tighter, we're going to audition for a role in the film ourselves. Sony – if you're reading: we'll work for coffee. Good coffee, mind.
Perhaps too we should set up a special appeal along the lines of Spider-Man In Need, where we could all do sponsored walks and stuff to raise a few more quid for an extra action sequence? Just a thought…