News
Despicable Me 3: Release Date, Trailer, Cast & Everything to Know
Here's everything you'll need for Despicable Me 3, the sequel setting Steve Carell's Gru taking on a very different (and '80s) kinda' foe.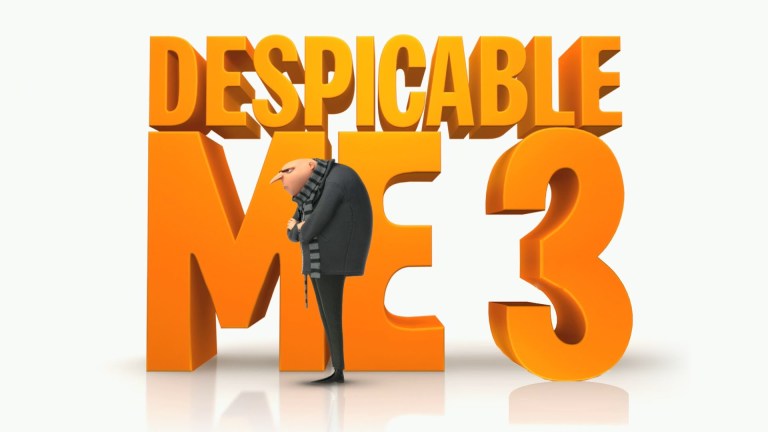 After two very successful entries and a prequel that also broke out in Minions bucks, Universal's Despicable Me animated franchise continues to work as smoothly as a dastardly moon-shrinking ray. Accordingly, the summer 2017 arrival of Despicable Me 3 ranks up there with the most anticipated releases of the year. While it's still quite a long while before that film drops, the latest trailer and everything else we know should satiate fans.
Despiccable Me 3 Trailer
The newly arrived second trailer shows the consequences of Gru's failure to capture the larcenous mixtape-making madman Balthazar Bratt, namely ignominious unemployment. Consequently, Gru – considering the welfare of his adopted daughters – is tempted into a bit of criminal recidivism when a long-lost wealthy, successful and hair-endowed brother Dru (also voiced by Steve Carrell) reaches out to him with a heist opportunity too good to pass up, especially since he learns that criminality is a family tradition. However, the one scene we see of said heist has poor Gru flopping down a building like an adult-sized Wacky Wall Crawler!
And here's the debut trailer, which reveals Trey Parker's villainous addition to the franchise.
Despicable Me 3 – Trailer #1 [HD] by denofgeek T
Despicable Me 3 Story
The official synopsis is as follows:
Gru faces off against Balthazar Bratt, a former child star who grows up to become obsessed with the character he played in the '80s; and gets into some sibling rivalry when he meets his long lost twin brother, Dru.
Despicable Me 3 Cast and Crew
Despicable Me 3 unsurprisingly features the return of Steve Carell reprising his role as Gru, the villain turned hero(?) of this saga, as well as his new wife Lucy, voiced here by Kristen Wiig. The film, however, most eye-catchingly has persuaded Trey Parker, co-creator and frequent vocal talent of South Park, to play the washed up child prodigy turned supervillain, Balthazar Bratt. Miranda Cosgrove also returns as Margo, Gru and Lucy's oldest adopted daughter. Dana Gaier and Russell Brand are also back. However, Nev Scharrel replaces Elsie Fisher as young Agnes
Behind the scenes, Despicable Me 3 also has had a small creative shakeup since 2013's Despicable Me 2, with returning co-director Pierre Coffin now sharing directorial duties with Kyle Balda, in lieu of Chris Renaud. The Coffin/Balda directorial lineup headed the helm on the 2015 prequel/spinoff Minions.
Despicable Me 3 Release Date
The film is set to hit theaters on June 30, 2017.