Features
Den of Thieves: Gerard Butler & 50 Cent Talk Breaking Down Genre Conventions
We chat with Den of Thieves' Gerard Butler and Curtis "50 Cent'" Jackson of blurring the lines between cops and robbers.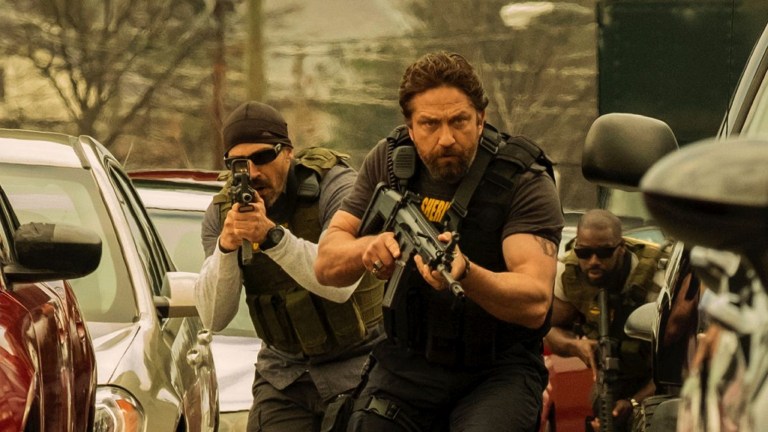 Gerard Butler and Curtis "50 Cent" Jackson have both done their fair share of action movies and police thrillers. But with Den of Thieves, the two joined first-time director Christian Gudegast to blur the lines of what audiences have come to expect.
While sitting down with Den of Geek, Butler and Jackson discussed with us how Den of Thieves envisions a long-running and symbiotic relationship between Butler's Nick Flanagan, an elite member of the Major Crimes Unit at the LA County Sheriff's Department, and the most professional of bank robbers, which includes Jackson's Levi Enson. As Levi's crew comes close to planning their ultimate heist—knocking over a Federal Reserve—the fate of both cop and robber become permanently entwined. When we sat down with the pair, we discussed that as well as trying to create some of the authenticity of going to the streets of Los Angeles.
Den of Thieves is in theaters on Friday.