Features
Den of Geek's top 20 movies of 2018: 20 to 11
We start our films of the year countdown, as we go from numbers 20 to 11...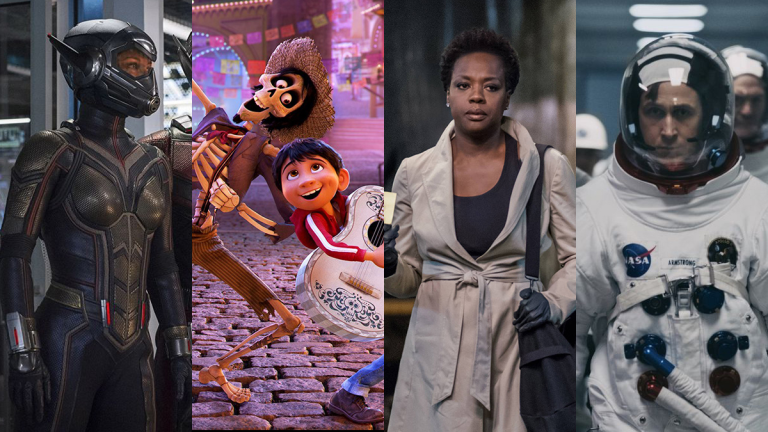 A new year is nearly upon us, so what better time to take a look back at our favourite films of the last 12 months? That's right, it's Den of Geek's annual top 20 countdown, as voted for by our writers.
The rules? Well, eligible movies had to have been released in the UK in 2018 – and streaming exclusives such as feature-length Netflix and Amazon Prime originals were included. We asked each of our writers to vote for their top five films, ranked on a points-based system, and then collated the entries to come up with our final list.
So, the votes have been counted and verified and we can now reveal the results. Here's the first part of the countdown, from numbers 20 to 11 – the top 10 will be revealed one-by-one over the next couple of weeks…
20. Ant-Man And The Wasp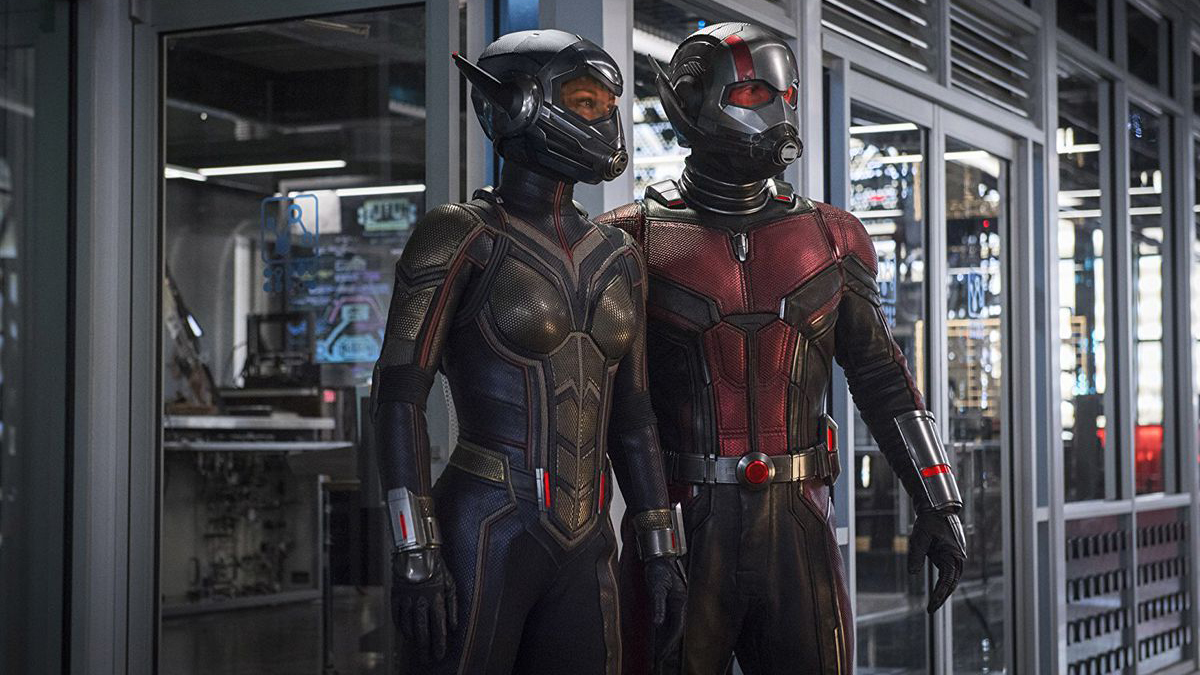 How do you follow up Infinity War's downer of an ending? With a much-needed (and long-awaited, thanks to the pesky World Cup) slice of levity. Yep, Marvel went with an altogether lighter prospect for their 20th MCU entry – a sequel to 2015's Ant-Man. Upgraded from mentor/love interest to superhero in her own right, Evangeline Lilly finally gets her chance to shine alongside Paul Rudd's teeny-tiny adventurer, as the titular duo embarks on a quest to rescue original Wasp Janet (Michelle Pfeiffer) from the depths of the Quantum Realm. The action and comedy are both ramped up this time out, but it's the film's surprisingly affecting family focus – specifically, the double-act relationship between Rudd's Scott Lang and daughter Cassie (a movie-stealing Abby Ryder Fortson) – that really elevates its stature.
19. Widows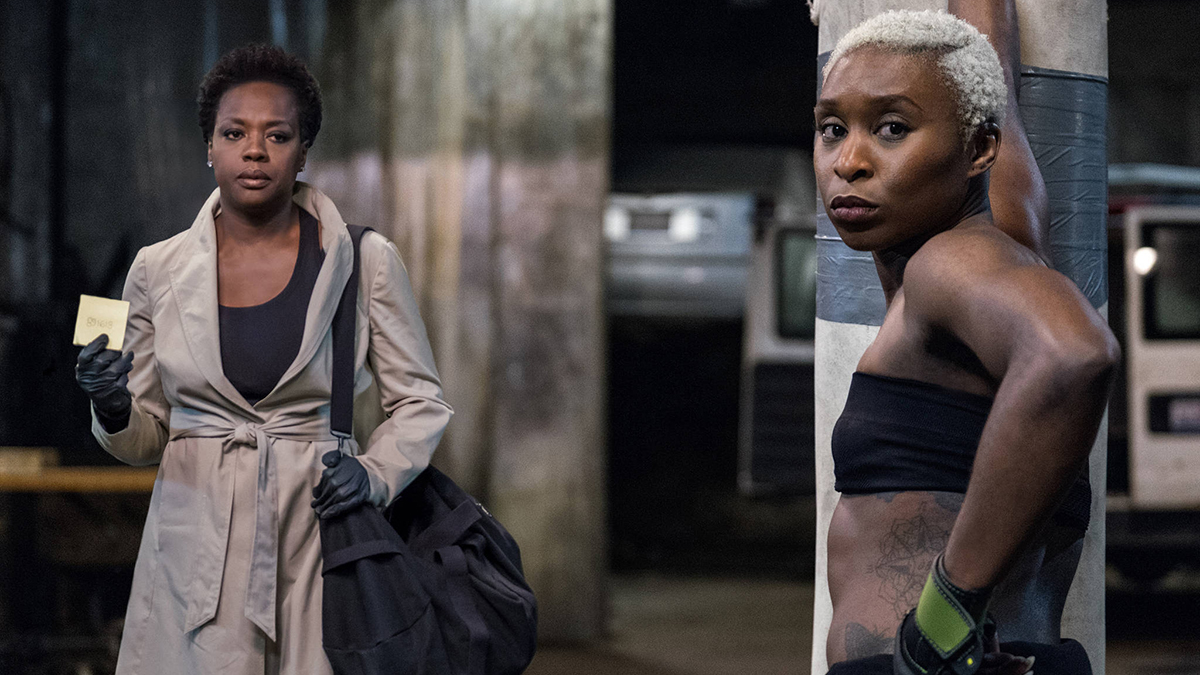 What do you get when you mix an Oscar-winning filmmaker with a British TV drama from the 1980s? A damn good film, it turns out! Five years after picking up gongs aplenty with 12 Years A Slave, Steve McQueen defied expectations by remaking the ITV series Widows as a gritty, city-set heist flick where recently bereaved women team up to complete their late husbands' unfinished dirty work. Viola Davis runs the gamut of human emotion with a stunning central performance, surrounded by other excellent actors (Liam Neeson shows a rare softer side in his scenes near the start) and an adorable canine companion. This is an emotionally-charged thrill-ride with some masterfully shot scenes. Can we get Damien Chazelle's take on Bergerac next?
18. The Endless
Think Doctor Who is wibbly-wobbly timey-wimey? You haven't seen the half of it until you've seen The Endless. The third feature from Justin Benson and Aaron Moorhead after Resolution (which The Endless ties into) and Spring, this is a complex, visually stunning and highly emotional sci-fi horror which sees two young men return to a cult 10 years after they broke away from its clutches. Were they right to leave, or could the cult possibly have been onto something? Weaving existential questions into a very personal story peppered with a strong vein of horror, The Endless is one of the smartest films of the year which rewards multiple viewings and, well, endless debate.
17. You Were Never Really Here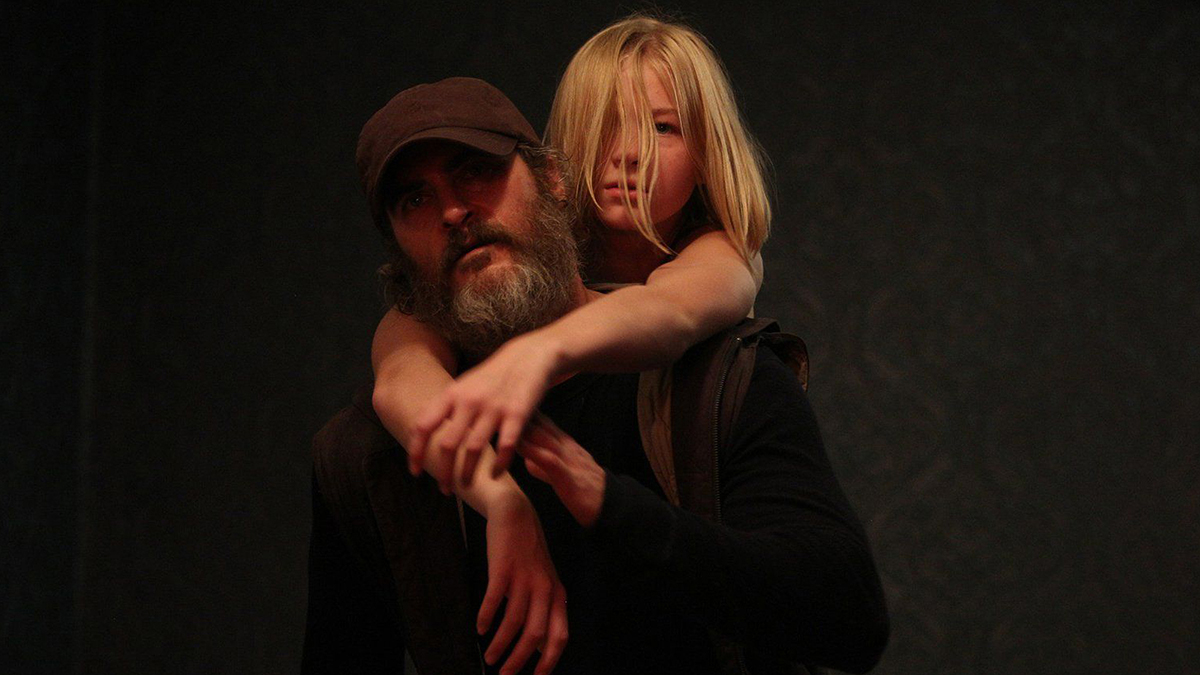 Lynne Ramsay's ultra-violent, blistering tale of a damaged gun for hire who specialises in rescuing trafficked girls plays something like a gritty companion piece to Drive – and like Nicolas Winding Refn's 2011 movie, You Were Never Really Here received awards and a standing ovation at it's Cannes debut. For good reason: Joaquin Phoenix is intense and committed as the movie's lead, in a film so taut and pared down it's almost exhausting to watch. Shamelessly bleak and intercut with visions of brutality and fantasies of suicide, it's not easy viewing, but Ramsay's take on the hitman thriller packs a powerful punch.
16. Game Night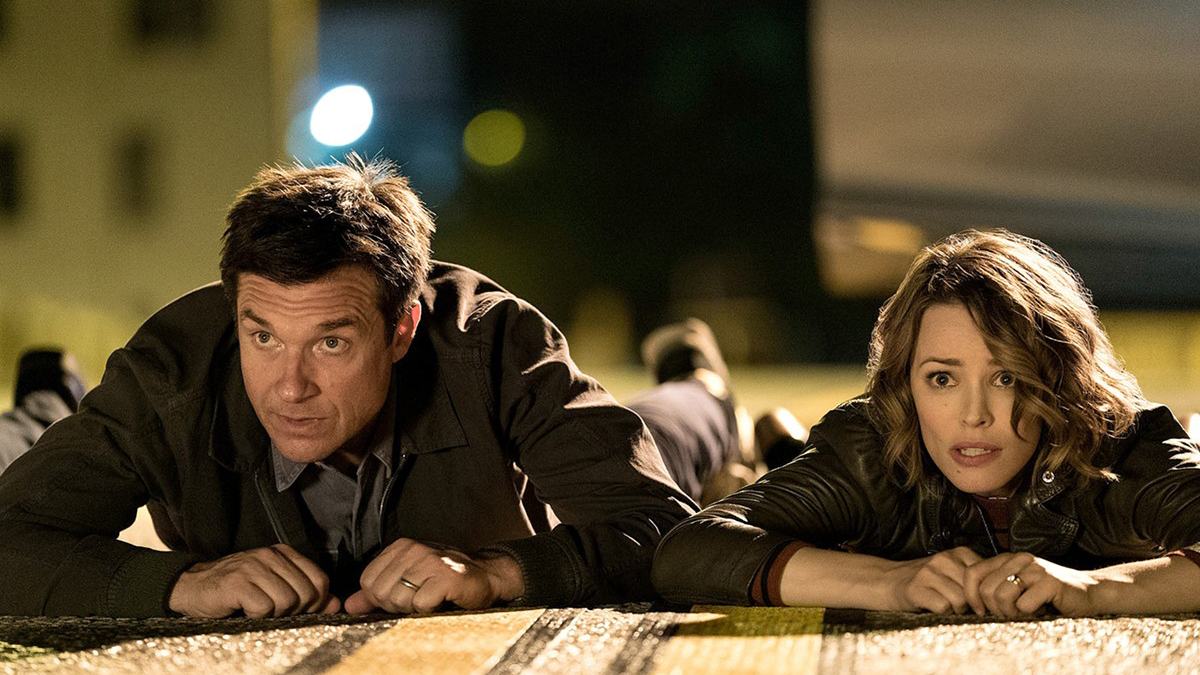 With the writers of Horrible Bosses sharing the director's chair and Jason Bateman in a starring role, Game Night is a film that came loaded with meh-it'll-probably-be-fine expectations. But what it turned out to be was a complete treat. This game-night-gone-wrong comedy caper had shocking surprises, unexpected bloodiness and a seriously unsettling villainous turn from Jesse Plemons (the captain of Black Mirror's USS Callister). Bateman is loveable as ever as the lead, but his supporting cast steals the show: Rachel McAdams is terrifically taken aback by everything, Sharon Horgan is hilarious (as we've come to expect) and Kyle Chandler is brilliantly hateable as Bateman's brother. If you haven't seen this yet, chuck Game Night on your Christmas list and prepare for a proper giggle.
15. Love, Simon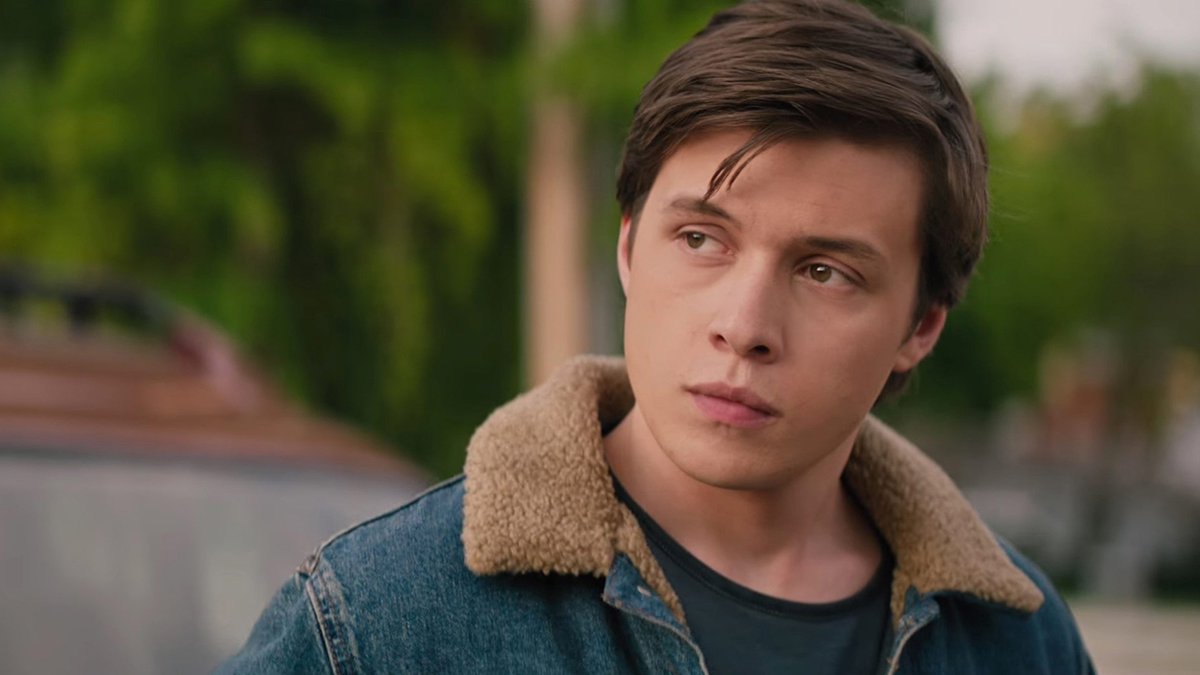 The first film from a major studio to focus on a gay teen romance, the importance of Love, Simon shouldn't be overlooked (it's not often you'll hear a Grindr gag in the multiplex). But it's more than just an inclusion milestone – it's one of the freshest, funniest teen movies in ages. Shades of peak-John Hughes colour this charming coming-of-ager, which sees closeted high-schooler Simon (a fantastic central turn from Nick Robinson) struggling with coming out and pursuing a romance with a mystery online suitor. A strong supporting cast, some genuinely moving moments and a smart, witty script all add up to a heartfelt – and thoroughly modern – crowd-pleaser.
14. Crazy Rich Asians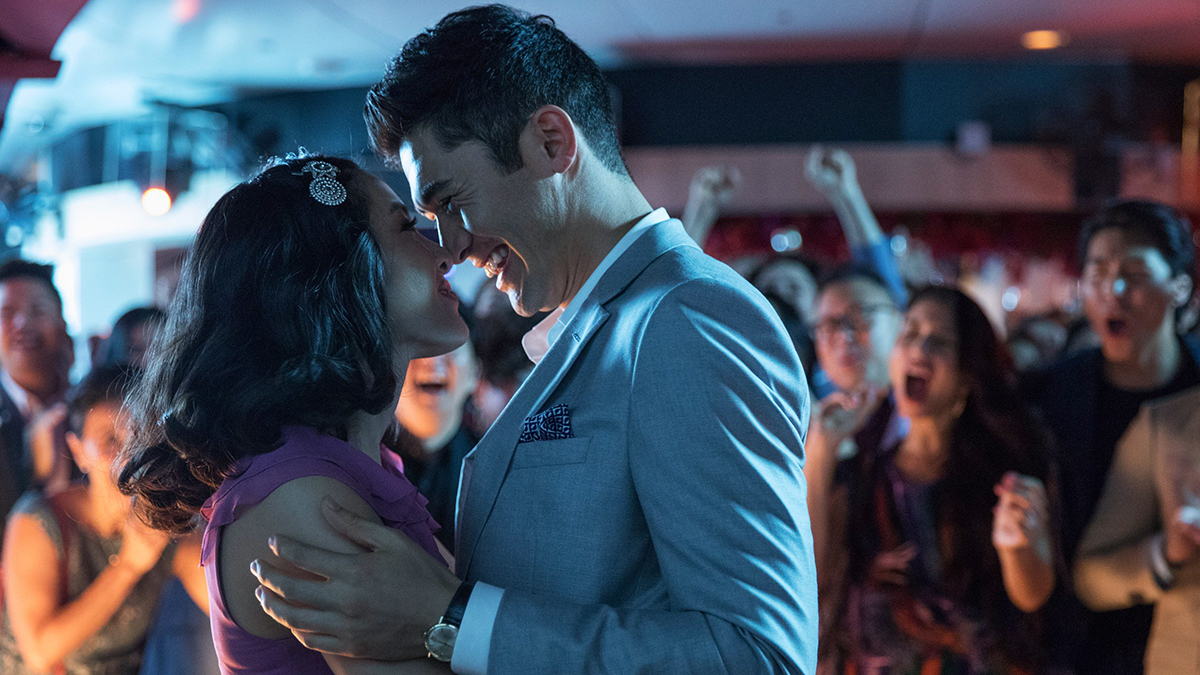 Easily one of the best romantic comedies in recent years, Jon M. Chu's Crazy Rich Asians was much more than just an excellent slice of cinematic representation. The film adaptation of Kevin Kwan's book won our hearts and raked in cash around the globe, mixing a delightful array of great performances (Constance Wu and Henry Golding both dazzle in their central roles) with a sweet-but-not-too-sentimental plot (Wu's economic professor meets Golding's character's super-wealthy fam – hilarity, of course, ensues). There is also a side portion of excellent music, featuring Chinese covers of classic pop tracks. What more could you possibly want?
13. First Man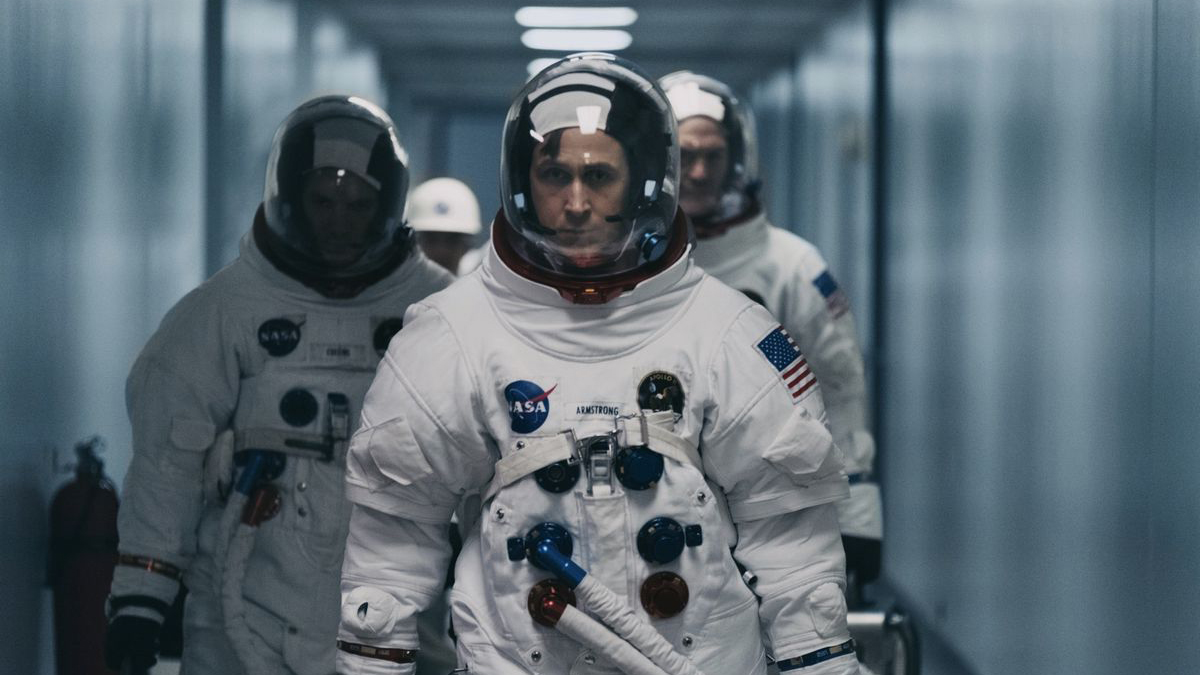 Following on from the success of Whiplash and La La Land, director Damien Chazelle bolstered his impressive CV even further with this stellar biopic. It's as much an intimate family drama as it is a fascinating insight into the pressure cooker of the 1960s space race, focusing on the single-minded ambition of astronaut Neil Armstrong (Ryan Gosling) to be the first man on the moon. Claire Foy offers awards-worthy support as Armstrong's wife, Janet, while the mortal danger of early space travel is presented with an expertly crafted, claustrophobic tension. Much was made across the pond of the apparently unpatriotic decision not to show the planting of the US flag during the moon landing, but it makes perfect sense in context – the film is about the personal loss behind mankind's giant leap, and Armstrong's quiet lunar moment of remembrance is much more powerful.
12. Coco
Our collective geek eye is watering up just thinking about this one. Lee Unkrich and Adrian Molina's Coco is an instant animated classic in all the ways you'd expect from Disney-Pixar: it submerges you in a visually stunning new world (the Mexican-culture-inspired Land Of The Dead), showers you with epic earworms of original songs (Remember Me), and strums on your heartstrings like a bag of bones playing the guitar (dear lord, that ending). The plot twists and turns to an endlessly engaging tune, and the performances are strong across the board. But who knew that singing skeletons could make us so emosh?
11. Lady Bird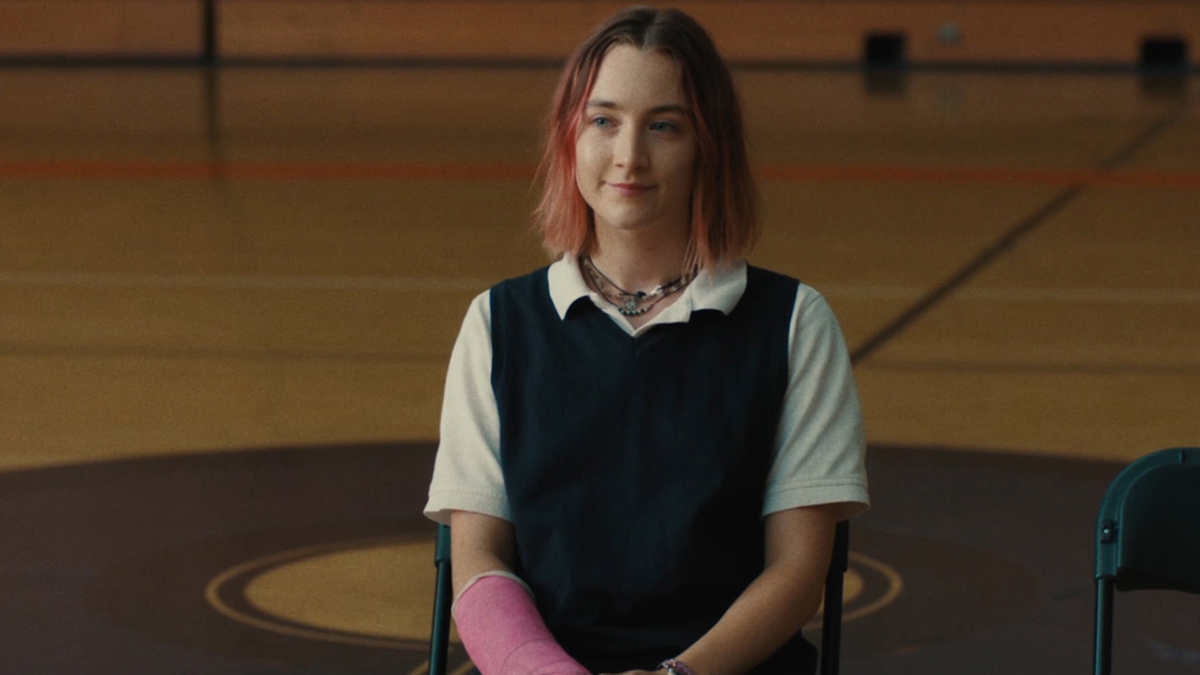 Overrated! Over-nominated! The early love and awards attention directed at Greta Gerwig's first solo-directed picture made a certain backlash inevitable. Few films can shoulder that much critical weight, especially when they don't have heavy themes or technical wizardry to lean on as justification. Lady Bird isn't a high-tech marvel or an issues movie; it's a personal, honest and funny picture of adolescence. It tells shrewd truths about teenage arrogance and naivety, and, thanks to a smart script and talented cast, plays out inside painfully recognisable relationships. Full of sentiment without being sentimental, it's one to watch with mother (just don't forget the tissues).
We'll begin our countdown of our top 10 in more detail over the coming days…