Features
Den of Geek's top 20 movies of 2018 – No 2: Black Panther
Ryan Coogler turns King T'Challa's homecoming into one of Marvel's biggest – and most important – success stories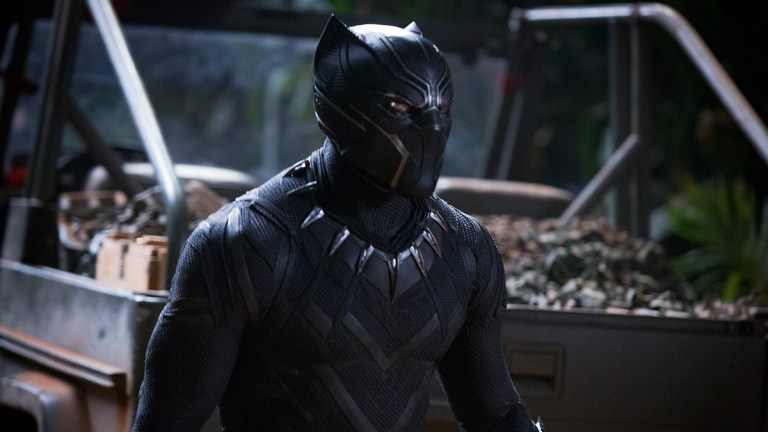 One of the reasons Marvel Studios excels in its field is because the company can take virtually any character and distil their essence into something that makes even non-fans see what's cool about them. Case in point: Black Panther, who has spent decades as a C-lister in the comics and yet closes 2018 with the year's second-highest worldwide box-office gross. That's not just smart craft: that's close to magic.
Set in the hidden world of Wakanda, Black Panther told the story of the newly-crowned King T'Challa (Chadwick Boseman) and his battle to defend the throne – and the world – from would-be usurper Erik Killmonger (Michael B. Jordan). With a cast including Academy Award-winning talent such as Lupita Nyong'o (as Nakia), up-and-comers like Letitia Wright (as Shuri) and elder statespeople Forest Whitaker and Angela Bassett (as Zuri and Queen Ramonda respectively), it's no surprise that every scene of the film crackles with talent.
Of course, Black Panther had a lot going for it beyond its cast. Unique afro-futurist visuals realised on a scale never before seen in mainstream cinema. A score by Ludwig Göransson that sounds like nothing you've heard attached to an action movie. The Marvel stamp of quality that puts audiences at ease with unfamiliar worlds before they've even walked into the cinema.
But perhaps best of all, it was that rarest of things: a superhero movie with something important to say about the world today.
After all, any blockbuster that culminates with the villain reminding audiences of atrocities committed in the name of the slave trade isn't giving anyone an easy ride. Black Panther's many layers of commentary on racial history and politics are all the more rewarding for being wrapped up in an easily-digestible and utterly gripping superhero story. It makes you laugh, it makes you gasp, it makes you think. What more can you ask for out of a movie?
It was director Ryan Coogler (Fruitvale Station, Creed) who brought the project to life, and it's fair to say his work exceeded expectations to the point where Marvel reportedly refused to entertain a sequel without him, confirming nothing until their director of choice was on board and happy. It's easy to see why that level of respect was afforded him: not only did the movie run and run, it brought audiences back multiple times to the point where it actually did better business than Avengers: Infinity War in the US domestic market. It's hard to overstate just what a triumph that is. Both of these movies were a phenomenon, but it was only expected of the latter.
Ultimately, it became such a cultural phenomenon that the Black Panther's rallying cry of "Wakanda forever!" and the cross-armed salute that accompanies it actually entered the cultural vernacular, imbued with all the meaning the characters attach to the gesture in the fictional universe. It's one thing to make a great movie, but when ideas cross over to that extent, you've actually changed the world.