News
Den of Geek loves … Illeana Douglas
Tony writes a love letter to the underappreciated (albeit not by Tony) Illeana Douglas. Even if you don't recognise the name, you'll recognise the face...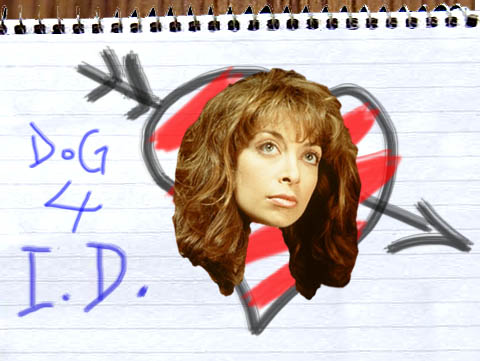 Unconventionally beautiful and blessed with a bucket-load of talent, Illeana Douglas could well be one of the most underrated actresses of her generation. Having had small roles in several Martin Scorsese projects, she's had the opportunity to work and learn from the best in the business.
With a CV that lists Ghost World, Stir Of Echoes and Goodfellas, you can forgive her for the odd turkey (The Adventures Of Pluto Nash, anyone?).
But it's the lesser known projects she's worked on that allow her to truly shine. Her performance as child star-turned-prostitute Wendy Ward in the short-lived, but excellent comedy series Action was carried out with great aplomb. Equally, in Happy, Texas she showed her natural ability for comedic acting.
And no matter what role she's playing she always looks great. Even as the crazy art teacher Roberta Allsworth in Ghost World, she managed to exude a certain MILF-like appeal.
To an extent, with Ms Douglas, it's almost insignificant what film or TV programme she's in. Personally, I find her looks and her idiosyncratic charm to be compelling enough to make watching even her worst films worth the effort. Perhaps not as compelling as the owner of this slightly stalker-esque fansite thinks it is though: link here
As the granddaughter of Melvyn Douglas, it's clear that she possesses the same kind of talent that he did. And with a few shots at directing under her belt, you can see there's more to her than meets the eye.
All in all, she's a fantastic supporting actress who deserves more leading roles, because she looks great, and she always brings something unique to each and every one of her performances. Oh, and she's hot (did I mention that already?). Previous Den of Geek love letters: Hayden Panettiere, Nick Frost, Morgan WebbIf you'd like to write a love letter to someone, the address, as always, is geekcontent@gmail.com.