News
Den of Geek loves Chow Yun Fat
We're not worthy in the face of yet another DoG icon...but can he make a more credible splash in the west?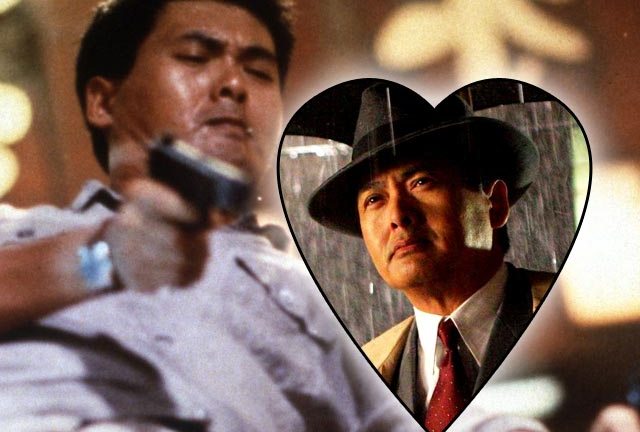 Here at Den of Geek we love someone who tries no matter what, someone who doesn't give up, and for that simple reason alone, Chow Yun Fat we salute you!
Do you remember Chow Yun Fat? There was a time when Chow was going to be America's next big thing. Sadly, it hasn't panned out that way, with his biggest film success in Western cinema being Anna And The King, while Replacement Killers and The Corruptor were mediocre fodder and not the success that was hoped for. Chow recently had a supporting role in a Pirates Of The Carribbean movie; what the hell happened there? Chow was hardly in it; it was a criminal underuse of one of Asia's greatest talents. But let's not focus on the negative, let's see why Chow Yun Fat is loved and adored by Den of Geek.
Chow is a huge star worldwide (apart from in the West!) His pedigree is impressive with multiple successful collaborations with directors including John Woo, Tsui Hark and Ringo Lam. Chow spent many years in Asia, a huge TV star who was unable to make the break into successful movies. His career movie break came when he made A Better Tomorrow with John Woo and Tsui Hark (it became one of Asia's biggest grossing films of all time). Further collaborations with John Woo followed including The Killer and Hard Boiled. A Better Tomorrow is probably one of the first times that we saw our hero shooting with two guns. The Killer was greeted with critical acclaim worldwide and was the platform that helped launch John Woo upon the West. By the time John Woo and Chow finished the bloody but genius Hard Boiled, the West knew it needed John Woo. There was the usual outcry against excessive movie violence in Hard Boiled, which only helped increase the Western audience's interest in film. Back in Asia, Chow worked with Ringo Lam on Full Contact, which reignited interest in the gangster genre, with a gritty, harsh style which could be one of the first depictions of bullet time on screen. Chow delivers a funny and touching performance in Wong Jing's God Of Gamblers which spawned far too many copycats and sequels.
With such huge success in Asia and a Western audience's ever increasing appetite for Hong Kong's cinema, it was natural that Chow would follow in John Woo's footsteps and try to replicate his success with a new audience. However, after highly forgettable American movies, he returned back to Hong Kong. Chow was successful back in the heart of Asian filmmaking and once again received worldwide recognition for Crouching Tiger Hidden Dragon. His recently acclaimed Curse Of The Golden Flower is an incredible, dramatic, stunning and smart movie filled with brilliant acting and amazing set pieces.
Chow continues to work in Asian cinema but still acts in supporting roles in films with Western appeal including Dragonball and Pirates. He could have turned his back completely on Western audience, but instead he does what he does best, which is being Chow Yun Fat and not a diluted, homogenised, Westernised version. I hope to see Chow take on Western cinema again, but this time on his terms. Remember, so much of what we see in Western cinema today has been tried and tested in Asian cinema first and, yes, that does make Chow Yun Fat a global trendsetter, so once again Chow Yun Fat we salute you!
If you haven't watched many Chow movies watch some of these classics:1) Curse Of The Golden Flower2) A Better Tomorrow3) God Of Gamblers4) The Killer5) Hardboiled