Features
Den Of Geek films of 2013: from 20 to 11…
We've been voting for our favourite films of the year. The countdown starts here...
Over the past few weeks, our writing team has been voting for their choice of their favourite film of the year. It's all very democratic, with everyone getting their chance to rank films from 5 to 1, with weighing applied appropriately. We have not reinvented the wheel here.
Still, over the coming week, we're going to be talking about the films that made the top 20, and we're kicking off with the ones just on the outside of the top 10. Democracy, as you are about to find out, has its drawbacks, as we'd imagine that one or two of these would be breaking into the top 10 had a few more seen the movie in question. Without further ado, though…
20 Frances Ha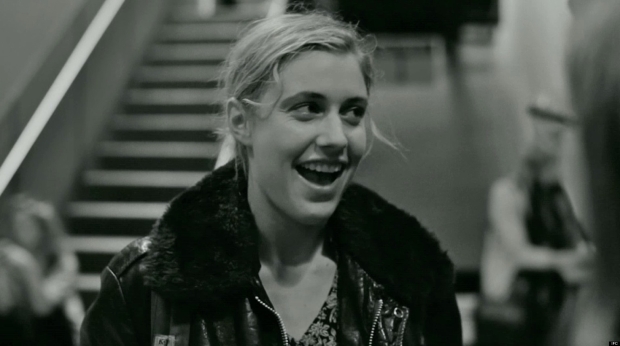 A very limited release in the UK befell the excellent Frances Ha, and that's a real pity. Noam Baumbach's first directorial outing since Greenberg sees him co-write the film with its star, Greta Gerwig.
Gerwig doesn't give herself a role that's easy to warm to, which makes it all the more impressive that you can't help but root for her. Her character's dream of becoming a dancer is explored throughout the film, but there's a real grounding to the production that helps it soar. Well observed and surprisingly relatable, the film's disc release in 2014 may just put it on a few more peoples' radars…
19 Robot And Frank
Frank Langella turns in a predictably brilliant performance in the poignant, really quite wonderful Robot & Frank. It's a marriage of a bit of sci-fi, a bit of comedy, and a good dose of drama, with Langella as an ageing burglar. His children decide to get him a care assistant in the form of a robot, and it's not long before Frank is teaching Robot things that Robot isn't supposed to do.
It's a lovely film this, and a very human one, with Langella turning in one of the best performances of the year.
18 John Dies At The End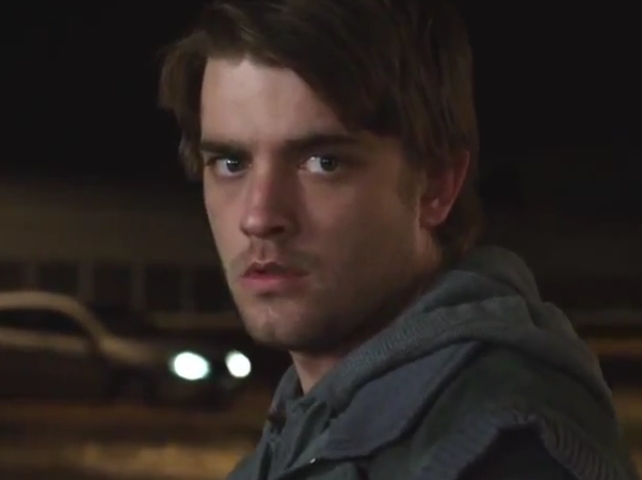 In the UK, if you want to get hold of John Dies At The End, the latest film from director Don Coscarelli (he made Bubba Ho-Tep), until January at least you have to go to Asda. The supermarket – part of the Wal-Mart 'family' (their word, not ours) – has inked a deal that gives them the rights to exclusively bury it on a back shelf until Eureka give the film a proper release on February 17th.
Either way, as we talked about here, it's just the kind of horror gem that deserves to find a broader audience. We don't want to tell you too much about it. Just that it's a film that's quite an effort to track down, and it still made it into our top 20…
17 Filth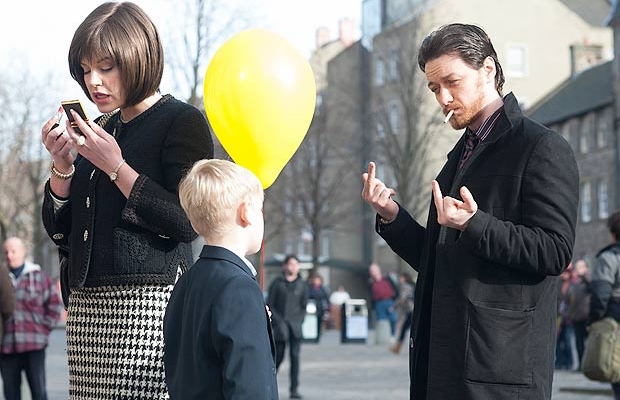 Irvine Welsh's writing hasn't been served this well on the big screen since 1996's Transpotting, and Filth is the epitome of a film that stays in the mind a long time after you've piled out of the Odeon. The main reason for that is a superb, edgy performance from James McAvoy, who proves both his acting range and that he's up for a challenge.
Quite possibly the best black comedy of the year, Filth cares not a jot – in the best sense – whether you're laughing with it or shocked by it. And while it perhaps just runs out of steam a mite by the end, what's got you that far is superb stuff. Huge credit to director Jon S Baird.
16 Fast & Furious 6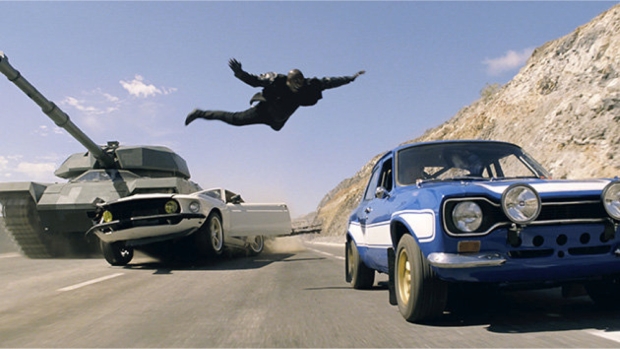 With a twist at the end that couldn't help but bring glee to those very much tuned to our way of thinking, Fast & Furious 6 perhaps wasn't quite at the level of the barmy, outrageously entertaining Fast & Furious 5, but there's nobody doing fast car movies better than this bunch.
Dwayne Johnson, Vin Diesel and the late Paul Walker share the screen with no shortage of automobiles and very long roads. The death of Walker casts a sad shadow over the film, but then this was a franchise he clearly enjoyed the hell out of. We continue to do so as well.
15 All Is Lost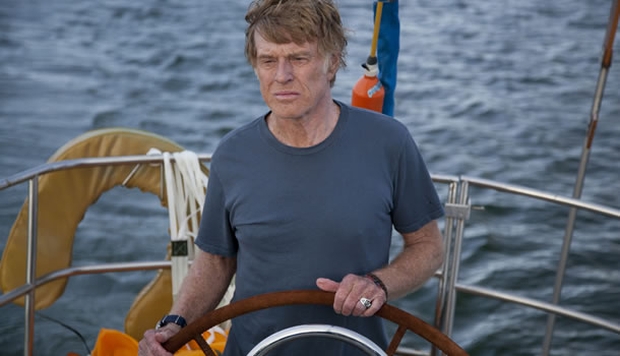 The fact that All Is Lost heads into cinemas on Boxing Day in the UK has prevented most of us from seeing the film. Interestingly, every one of our team who had watched it rated it higher than the not thematically dissimilar Gravity.
This is very much Robert Redford's film, in – and we don't say this lightly – one of his best screen performances. And the whole hinges almost entirely on his shoulders. Well, that and those of writer-director J C Chandor – previously behind Margin Call – who crafts a tense, gripping tale of one man stuck out at sea. A really superb film.
14 The Conjuring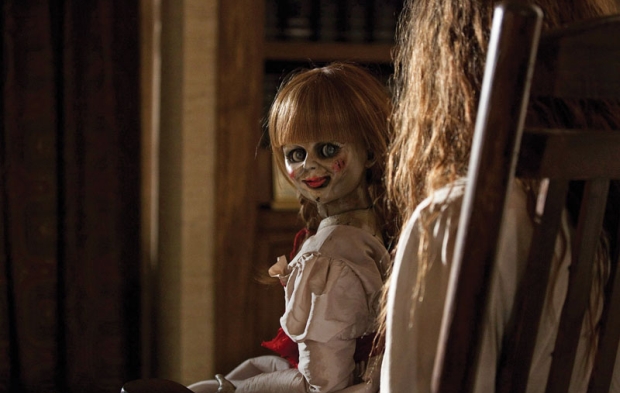 James Wan's Insidious sequel may have failed to hit much of a mark – except at the box office, thus generating Chapter III – but he was on far surer ground with The Conjuring. Programmed expertly against a bunch of summer blockbusters, it proved to be one of the breakout hits of the season.
It's an effective piece of work too, generating good jumps and yelps, with Wan proving an expert at gradually tightening the screw. Not every pure horror fan has warmed to it, with one argument being that it relies on big moments over too much slow build-up. But Wan is surely the expert at such movies now, and he's since confirmed that we've not seen the last of him in the genre.
13 Cloud Atlas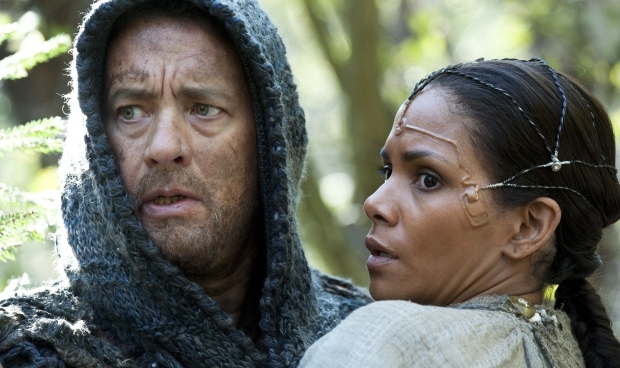 Since the terrific combination of Bound and The Matrix, the Wachowskis have never really managed to recapture quite what it was that catapulted them – temporarily – to the top of the Hollywood tree. The irony, of course, is that their films continue to have real merits. Speed Racer was bloated and overlong, but it had far more to enjoy than both Cars movies. Cloud Atlas meanwhile was a fascinating, ambitious attempt to adapt a book that's pretty impossible to adapt. And so it proved.
That said, as we outlined in this piece here, Cloud Atlas certainly didn't deserve to be overlooked. And as we wrote back in January, "I would wager that in ten years time, we'll still be talking about Cloud Atlas and what it means (and what it could mean)". We stand by that, warts and all.
12 Django Unchained
The joys of the British cinematic release calendar mean that some Oscar fare from the year previous doesn't hit the UK multiplex circuit until early on in the year following. Zero Dark Thirty, for instance, sat at number 21 in our countdown. Quentin Tarantino's Oscar-winning western, Django Unchained, stayed longer in the memories however.
Overlong? Quite possibly, but you never lose the sense that Django Unchained is the kind of film that only someone like Tarantino could get made now. Notwithstanding the fact that it's a western that took in nine figures of box office, it's a pretty uncompromising one at that. We'd argue, as was the case with Inglourious Basterds, that it's less interesting when Christoph Waltz isn't on the screen. But there's still an awful lot to like here.
11 Rush
Pulling up just outside the top ten is Ron Howard's best film in years. Rush tells the story of the rivalry between racing drivers James Hunt and Niki Lauda, as played by Chris Hemsworth and Daniel Bruhl.
Boasting some staggering race sequences, Howard also manages to get to the guts of the pair's rivalry, in a film that struggled to win over US audiences – and thus, presumably, Oscar voters – thanks in good part to the niche support Formula 1 enjoys in America.
Still, this is terrific cinema, heading to DVD and Blu-ray in January. And it's fabulous to see Howard tackling subjects of this ilk. More please.
Join us tomorrow as we begin our top 10 countdown…