News
Deep Blue Sea 2 Has Started Filming
A sequel to Deep Blue Sea not only exists, but it's already filming in Cape Town...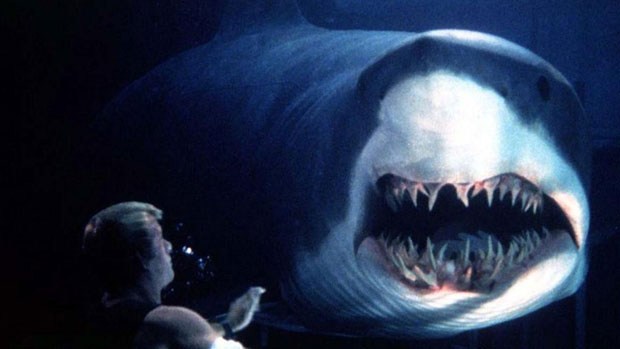 The list of people who watched 1998's shark flick Deep Blue Sea and got nothing out of it is a short one, we'd politely suggest. Directed by Renny Harlin, the movie was and is an absolute blast, with genetically modified intelligent sharks doing battle with a selection of human fodder.
Amidst the cast of the film were Saffron Burrows, Samuel L. Jackson, Thomas Jane, LL Cool J, Michael Rapaport, and Stellan Skarsgard, and even writing a few words about it makes me want to reach for the disc and sit through it again.
There had been talk of a straight to DVD sequel being prepared for the movie, as part of the Warner Premiere series seven or eight years ago. But that never came to fruition, and the idea of a follow-up was presumed dead. Now, though, an official sequel to Deep Blue Sea is reported to be filming already, and this time it's Syfy that's picked up the slack.
Deep Blue Sea 2 is now shooting in South Africa, under the eye of director Darin Scott (Dark House, House Party: Tonight's The Night). No casting details have been released, although we'd be surprised if any of the original ensemble return for this one. Presumably, Syfy is looking for another Sharknado-esque success from its Deep Blue Sea follow-up.
More on the movie as we hear it.
Source: Moviehole.